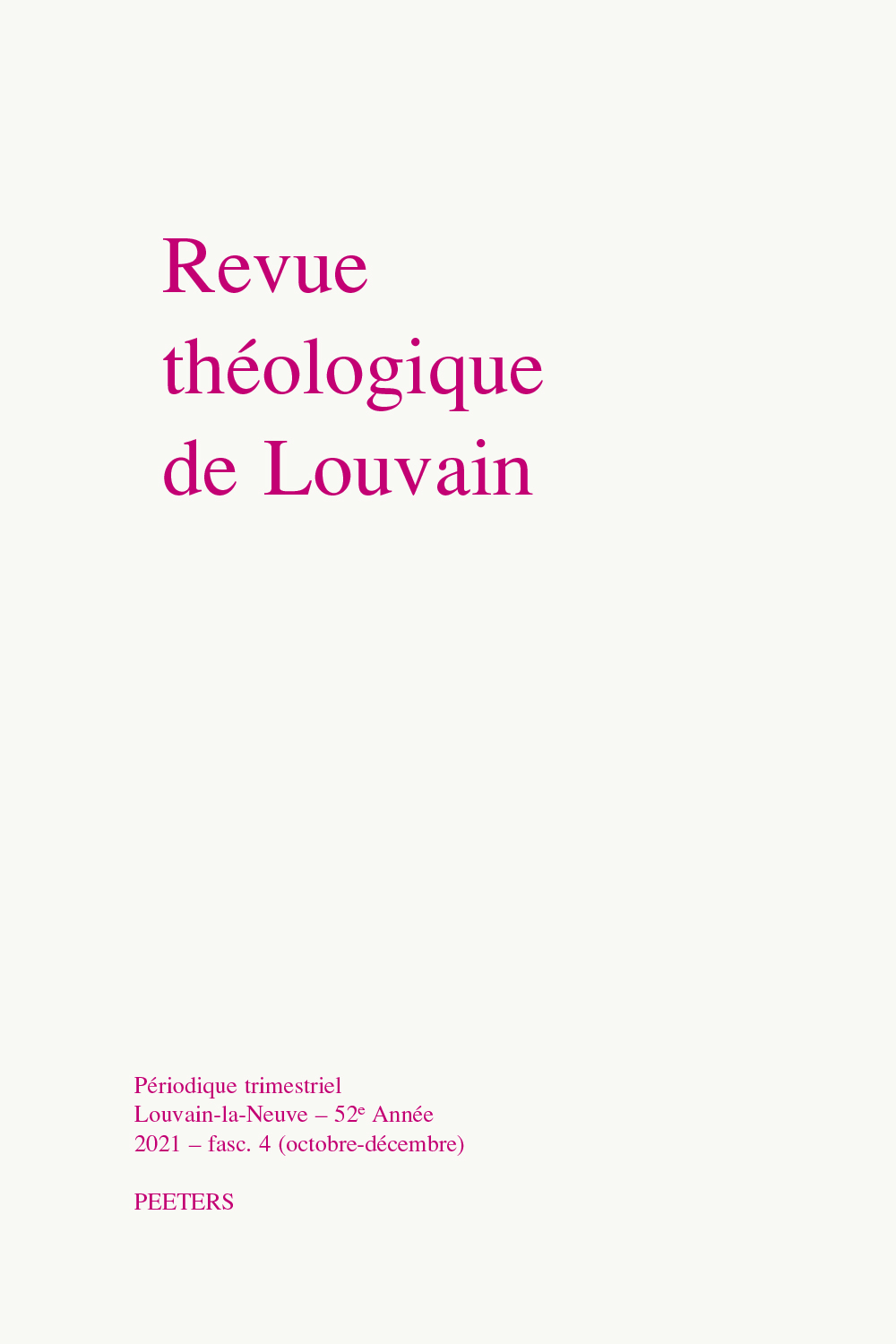 Document Details :

Title: Une déculturation annoncée
Subtitle: De la marginalisation de l'Église en Belgique
Author(s): VOYÉ, Liliane , DOBBELAERE, Karel
Journal: Revue Théologique de Louvain
Volume: 43 Issue: 1 Date: 2012
Pages: 3-26
DOI: 10.2143/RTL.43.1.2146576

Abstract :
La dernière Enquête sur les Valeurs des Européens (EVS 2009) confirme les résultats des trois EVS précédentes quant au délitement du lien à l'Église, au sensible recul des pratiques religieuses, de l'orthodoxie des croyances et de l'acceptation des préceptes ecclésiaux dans les matières éthiques. Elle montre aussi que le recul de ces divers indicateurs s'accentue chez les plus jeunes, dont près de 70% sont sans lien à l'Église depuis au moins une génération. Cette EVS indique en outre que la confiance en l'Église diminue fortement et que les réponses qu'elle donne aux problèmes spirituels, moraux, familiaux et sociaux sont majoritairement jugées inadéquates. Et si le «pilier» catholique semble encore dans certains cas manifester certaines spécificités culturelles, la plupart de ses instances se sont distanciées de l'Église. Si l'on ajoute à ces constats que, parmi les qualités à développer chez les enfants, l'éducation religieuse vient en dernière position, il semble bien que, progressivement, la religion catholique instituée s'éloigne de la culture qui est celle de la société actuelle.


---

The last European Values Study (EVS 2009) confirms the results of the three preceding EVS concerning the crumbling of links with the Church, the net fall in religious practices, in orthodoxy of beliefs and acceptance of ecclesiastic precepts in ethical matters. The Study also shows that the fall in these indicators is accentuated among younger people, of whom almost 70% are without any link to the Church since at least a generation. This EVS shows among other things, that confidence in the Church is diminishing strongly and that the replies it gives to spiritual, moral, familial and social problems are judged by a majority of people to be inadequate. Even if the catholic 'pillar' still seems to manifest itself in certain cultural specificities, most of its institutions have distanced themselves from the Church. If one adds to these observations the fact that, among the qualities to be developed among children, religious education comes in last place, it seems that progressively instituted catholic religion is moving away from the culture which is that of modern society.


Download article