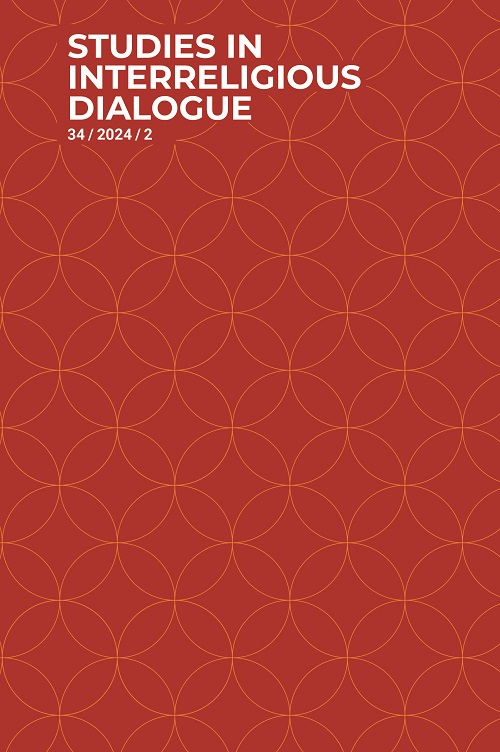 Document Details :

Title: Trends and Developments in Interreligious Dialogue
Author(s): EVERS, Georg
Journal: Studies in Interreligious Dialogue
Volume: 21 Issue: 2 Date: 2011
Pages: 233-248
DOI: 10.2143/SID.21.2.2141942

Abstract :
The first part of this annual column, presenting a review of events and developments in the field of interreligious dialogue, deals with examples of interreligious dialogue in various fields and countries. In South Korea, Buddhists and Christians are working together to stop damage to the environment caused by a gigantic government project. The threefold catastrophe in Japan is seen as a common challenge to all religions. As a successful example of interreligious cooperation, the Silsilah Dialogue Movement of the Philippines is singled out. Brief descriptions of interreligious dialogue and cooperation touch on Myanmar, Indonesia and India. The second part deals with the problem of religious freedom, which Pope Benedict XVI highlighted in his New Year's Address. Examples of Christian-Muslim conferences on the topic of religious freedom are then presented. In a surprising move, the pope also invited members of different religions, scholars and scientists to a meeting in Assisi in October 2011 in remembrance of the 25th anniversary of John Paul II's interreligious meeting to pray for peace in the world. A short section deals with the issue of Jewish-Christian dialogue. The so-called 'Bangkok Declaration: Christian Witness in a Multi-Religious World' is also discussed, the result of the joint effort of the Pontifical Council for Interreligious Dialogue, the World Council of Churches, and the World Evangelical Alliance. The document tries to formulate guidelines on Christian witness by also respecting the obligation to engage in mission and at the same time to be open to dialogue with members of other religions. A brief section deals with obstacles to interreligious dialogue and understanding by presenting the cases of the burning of the Qur'an in Florida and the Oslo terrorist attacks. The article concludes with obituaries on Mohammed Arkoun, Raimon Panikkar, and Albert Poulet-Mathis.


Download article