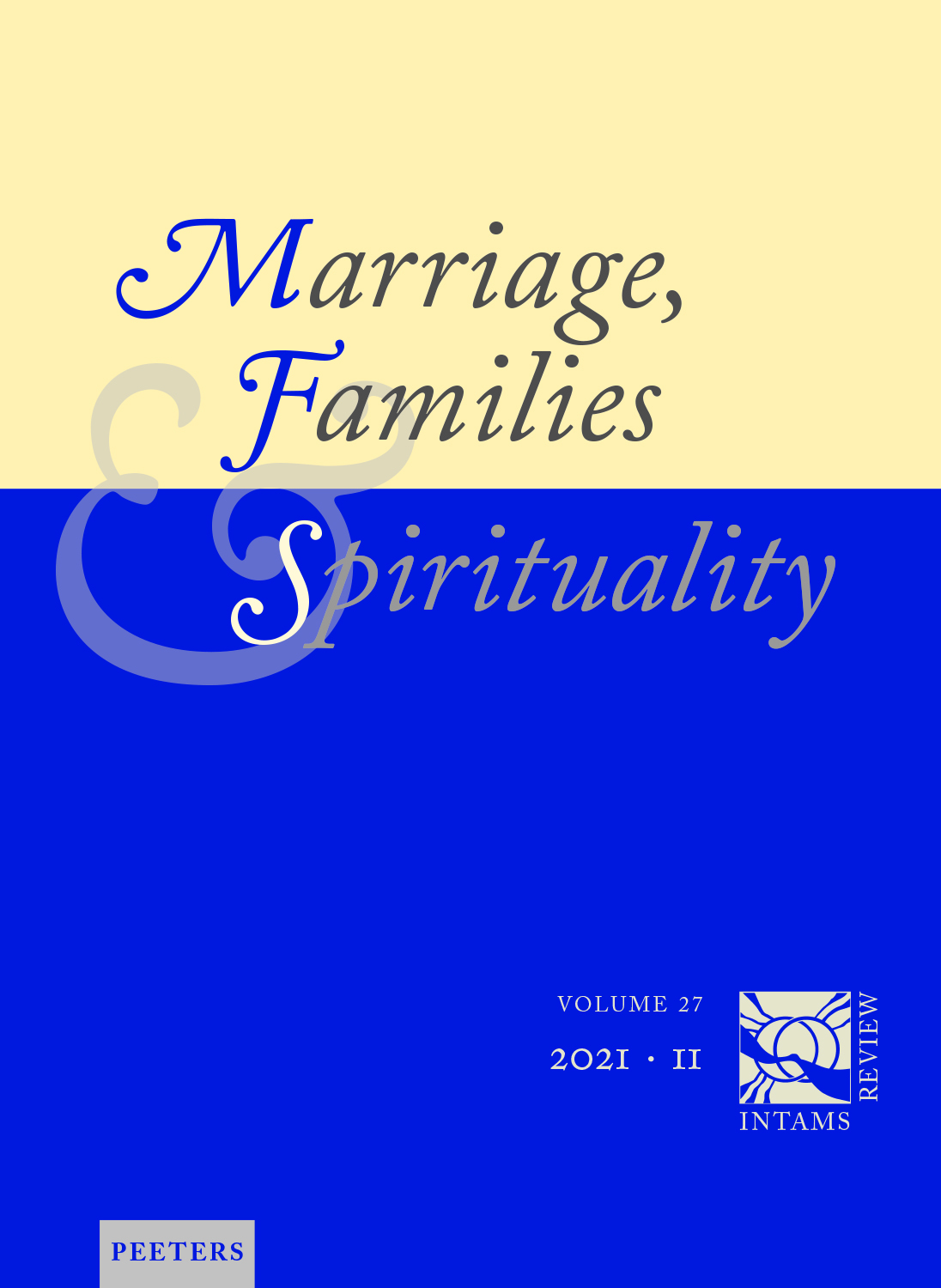 Document Details :

Title: Normativity of the Future
Subtitle: God as Ultimate Destiny of the Marital Relationship
Author(s): ONYEKWE, Anthony
Journal: Marriage, Families & Spirituality
Volume: 17 Issue: 2 Date: 2011
Pages: 197-207
DOI: 10.2143/INT.17.2.2141934

Abstract :
Christian couples today attest that their marital lives enable them to answer their call to holiness and also to participate in Christ's redemptive work by means of the services expected of them as husbands and wives in their families, society and church. This experience can thus be referred to as spirituality, in that the sense of calling is linked to an awareness of someone or something greater than oneself. Thus, to speak of marital spirituality is to speak of a couple's awareness of their marital life within the context of transcendence. Conjugal spirituality does not just happen; it has to be nurtured by moral virtues such as honesty, trust, forgiveness, respect, and friendship. It also requires disciplines like availability and communication between spouses. Conjugal spirituality helps spouses to go beyond themselves, to survive inevitable tests, obstacles, and challenges in their marital union and to move from inauthentic to authentic life, finding meaning and satisfaction beyond what each of the partners is able to contribute. Furthermore, successful marriage is future-oriented; any marriage not motivated towards the future may be stuck in the present or ruled by past events. As experience shows, when couples no longer find meaning in their relationship beyond sexual life, emotional intimacy, and personal fulfillment, such relationships often turn sour or even end up in divorce. This article proposes the hope of seeing God as the quintessential and animating factor of the marital union. The author argues that with God as its foundation and goal, a marital relationship will find a living, inspiring, enriching and inexhaustible source to keep the spouses together.


Download article