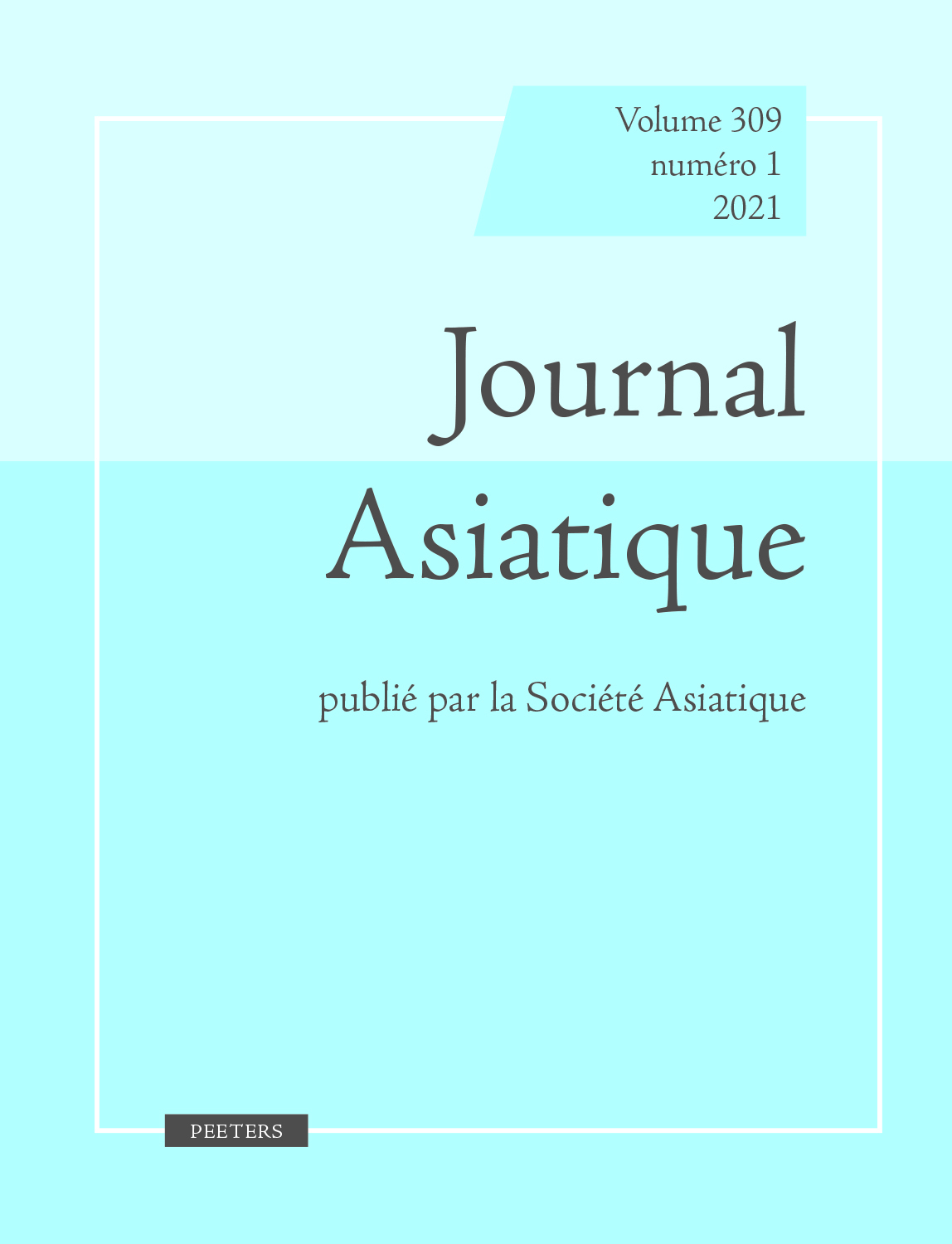 Document Details :

Title: Fêtes royales et divines au Karnāṭaka du XVIe siècle à nos jours
Author(s): FILLIOZAT, Pierre-Sylvain
Journal: Journal Asiatique
Volume: 299 Issue: 2 Date: 2011
Pages: 585-600
DOI: 10.2143/JA.299.2.2141887

Abstract :
Le site de Vijayanagar, capitale d'un empire que le Karnāṭaka bâtit et gouverna du XIVe au XVIe siècles, nous offre l'occasion d'appréhender comment se célébrait une fête dans le palais d'un roi hindou au XVIe siècle. Nous prendrons pour guide un marchand de chevaux portugais, Domingos Paes, qui a visité la cité, assisté à quelques grandes fêtes et nous dit être resté confondu devant le faste et la richesse de ce qu'il avait vu. On possède son témoignage qui se laisse quelque peu confronter aux ruines observables aujourd'hui. Le même site nous livre des inscriptions sur la pierre des monuments. Ce sont les archives des temples, contenant les actes de donations de capitaux destinés à financer des fêtes et divertissements offerts aux dieux. Les plus remarquables sont celles qui nous donnent le calendrier des fêtes tout au long de l'année, avec des détails sur la façon de les célébrer, jusqu'au menu des banquets partagés entre les dieux et les fidèles, fin obligée de toute fête. Les mets offerts à une divinité, après présentation devant l'image divine dans le saint des saints, sont distribués aux desservants et aux fidèles qui ont assisté au service. Ils sont dénommés prasāda, mot dont le sens premier est la grâce. La nourriture partagée avec Dieu est la grâce de Dieu. Ce rituel, dans sa modalité vijayanagarienne, survit de nos jours au Karnāṭaka, notamment à Melkoṭe, à Mysore où, après la chute de Vijayanagar à la fin du XVIe siècle, d'anciens vassaux, les Od'eyar de Mysore, sont devenus indépendants et ont maintenu une tradition de vie de cour et de vie religieuse étroitement liées.


---

The site of Vijayanagar, capital of an empire founded and governed by Karnāṭaka from the 14th to the 16th century, documents the style of festivals in the palace of a Hindu king in the 16th century. Our guide is a Portuguese horse merchant, Domingos Paes, who visited the city, saw great festivals and was bewildered by the pomp and the riches lavishly displayed before his eyes. We have his description, which can be compared with the ruins now observable. Inscriptions on stone walls of monuments are a precious help to historians. They are the archives of temples, containing acts of donations of funds for financing festivals and entertainments offered to the gods. The most noteworthy among them give the calendar of festivals all along the year, with plenty of details on ceremonies. They reveal the menu of feasts shared between gods and devotees. All meals offered to a deity, after they have been presented before the divine icon in the sanctum, are distributed subsequently to the ministrants of the temple and the devotees present at the ceremony. They are named prasāda, the first meaning of which is the divine grace. Food shared with God is the grace of God. Nowadays, this ritual is still conducted in the traditional style of Vijayanagar in Melkoṭe, in Mysore, where, after the fall of Vijayanagar at the end of the 16th century, a vassal royal family, the Od'eyar, declared their independence and maintained secular traditions of tightly linked court life and religious activities.


Download article