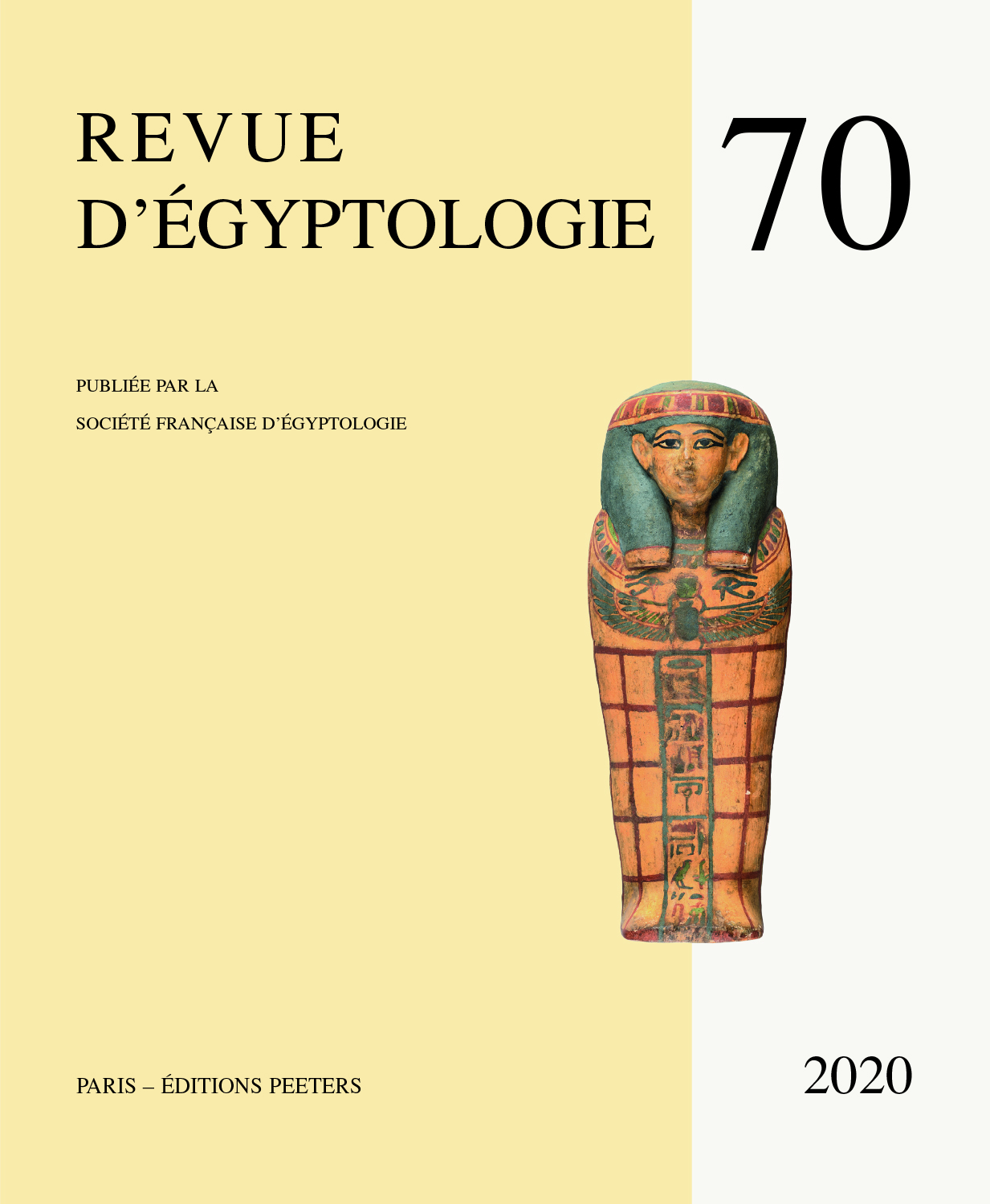 Document Details :

Title: Les jachères du démiurge et la souveraineté du pharaon
Subtitle: Sur le concept d'«empire»
Author(s): VERNUS, Pascal
Journal: Revue d'Égyptologie
Volume: 62 Date: 2011
Pages: 175-197
DOI: 10.2143/RE.62.0.2136936

Abstract :
Les égyptologues utilisent le terme «empire» soit pour désigner les périodes les plus prestigieuses de l'histoire pharaonique, soit pour caractériser l'expansion de l'État pharaonique hors de ses frontières habituelles à certaines occasions. L'idéologie pharaonique met en oeuvre le concept d'empire pour penser l'espace terrestre et le temps des hommes. La création est achevée mais non parachevée. Le démiurge en a laissé une partie en latence, en jachères à rendre productives. Dans l'espace, ces jachères sont les territoires où les pharaons n'ont pas encore établi, de facto, la maîtrise inhérente à l'Égypte conçue comme un empire, puisque ses frontières sont de jure coextensives aux limites de la terre. Dans le temps, ces jachères sont les millions d'années à venir et que les pharaons ont pour mission de transformer en passé pertinent, accrétion à la création. L'Histoire est réalisation de facto de la maîtrise de jure du démiurge sur le temps en marche jusqu'à la fin du monde, grâce à l'activité de ceux qu'il a élus pour successeurs.


---

Egyptologists use the word «∞empire∞∞» either to label the most prestigious periods in pharaonic history, or to caracterise the pharaonic state expansion outside its usual borders on some particular occasions. The pharaonic ideology implements the concept of empire so as to account for the world space and the human times. The creation is achieved but not completed. The creator has left a part of it in latency, in fallows to be made productive. As for space, these fallows are the territories in which the pharaohs have not yet established the rule of Egypt, conceived as an empire since its borders are de jure coextensive with the earth borders. As for times, these fallows are the millions of years to come, which the pharaohs are committed to transform into a relevant past, into accretions to the creation. History is making effective the de jure rule of the creator upon the times in progress until the world end, through the works of those he has chosen for his successors.


Download article