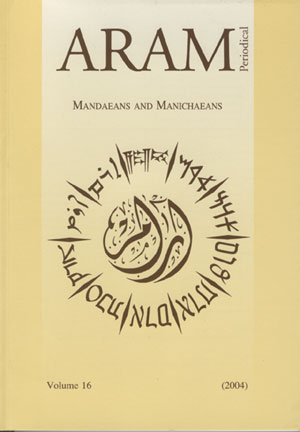 Document Details :

Title: Mandaean Macrohistory
Author(s): NASORAIA, Brikha H.S. , TROMPF, Garry W.
Journal: ARAM Periodical
Volume: 22 Date: 2010
Pages: 391-425
DOI: 10.2143/ARAM.22.0.2131046

Abstract :
To engage in macrohistory is to envisage the past very broadly or synoptically, and more often than not to conceive and present it as a whole. Sometimes such world or universal history is prefaced by cosmological or cosmogonic 'narrative' and even concluded by an account of eschatological events, in which case the whole human story becomes a part of what we may call cosmo- or cosmic history. The Mandaeans are well known for their rich description of cosmically determinative outcomes in the Light Words before our earth and its humans came into being. They are less well known for preserving interesting materials that allow us to see what they thought happened in the history of the world from Adam to the last cosmic catastrophe. This paper attempts for the first time to give a decent overview of the Mandaean general picturing of humanity's course.


Download article