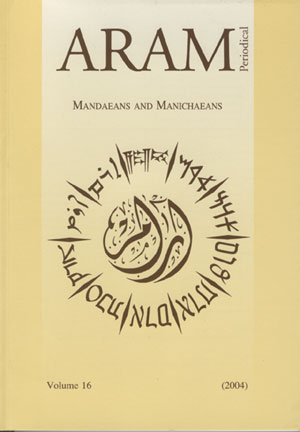 Document Details :

Title: 'Acquainted with the Mystery of Heavens and Earth'
Subtitle: Sfar Malwašia, Mesopotamian Divinatory Traditions, and 3 Enoch
Author(s): ARBEL, Daphna
Journal: ARAM Periodical
Volume: 22 Date: 2010
Pages: 227-242
DOI: 10.2143/ARAM.22.0.2131039

Abstract :
This paper will explore the central role of the Mandaean Book of the Zodiac as one channel through which Mesopotamian traditions seem to have reached the later traditions found in 3 Enoch of the Hekhalot literature from late antiquity. This investigation will be developed in three sections. Firstly, I will discuss indirect echoes reminiscent of Mesopotamian divinatory traditions that resonate in the Mandaean Book of the Zodiac. These include traditions regarding the human ability to gain secret knowledge about the divine mysteries and concealed decisions through 'reading' omens such as the twelve constellations and their zodiacal signs, celestial omens, birth omens, and physiognomic signs. Secondly, I will discuss affinities between Mandaean traditions and 3 Enoch, which have been demonstrated in important studies, particularly in relation to traditions of angelic vice-regent figures. Thirdly, I will suggest that, in addition to these traditions, 3 Enoch also seem to reveal traces of Mesopotamian divinatory traditions, which show many affinities with those embedded in the Mandaean Book of the Zodiac. This discussion will end by further considering the imperative role of the Mandaean Book of the Zodiac in both preserving and transmitting ancient traditions.


Download article