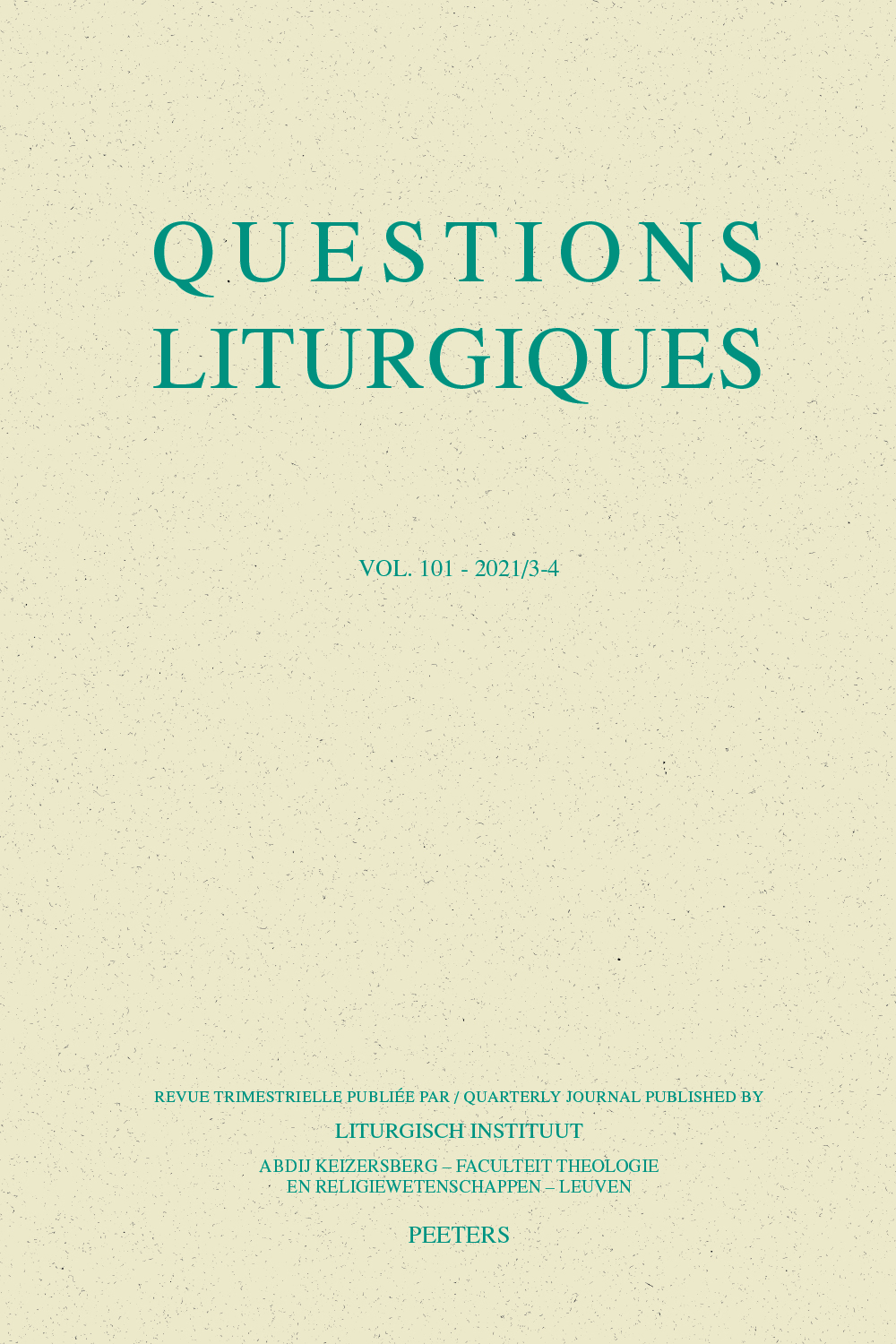 Document Details :

Title: Autour d'un Centenaire (1909-2009)
Subtitle: Les débuts du mouvement liturgique: Beauduin, Marmoin, Festugière et ... les autres
Author(s): POSWICK, R.-Ferdinand , VOS, Lambert
Journal: Questions Liturgiques/Studies in Liturgy
Volume: 92 Issue: 1 Date: 2011
Pages: 3-28
DOI: 10.2143/QL.92.1.2067483

Abstract :
Autour de Dom Lambert Beaudouin, le mouvement liturgique, sous son aspect bénédictin et belge, a bénéficié, pour ses débuts, d'une grande complicité et solidarité de tout un milieu bénédictin où les échanges fraternels et l'émulation mutuelle montrent qu'il s'agit bien d'un mouvement et d'un esprit, largement représentés par d'autres personnalités monastiques de l'époque. Outre Dom Marmion, des personnalités comme Dom Vitry, Dom Vandeur, Dom Festugière ... et bien d'autres, ont permis à ce mouvement de se constituer et de se répandre. Des sources de première main n'ont peut-être pas encore été suffisamment exploitées pour montrer la richesse de ce réseau et, notamment, la relation étroite entre la naissance de ce mouvement et l'épanouissement d'une spiritualité et d'un dynamisme communautaires bénédictins aujourd'hui quelque peu en retrait!


---

The Liturgical Movement, in its Benedictine and Belgian form around Dom Lambert Beauduin, could benefit in the very beginning from a great mutual understanding and solidarity among a Benedictine milieu. In it, there where brotherly exchanges as well as mutual emulation, but they show that one is dealing here indeed with a genuine movement and a spirit, which was moreover broadly represented by other personalities from this era. Apart from Dom Marmion, there are others like Dom Vitry, Dom Vandeur, Dom Festugière… and still other ones, who have 'made' and spread this movement. However, the primary sources testifying of this shared project have not yet been sufficiently studied in order to demonstrate the richness of this network and, in particular, the narrow relation between the birth of this movement and the emergence of a Benedictine spirituality and communitarian dynamic, which today are somewhat in decline.


Download article