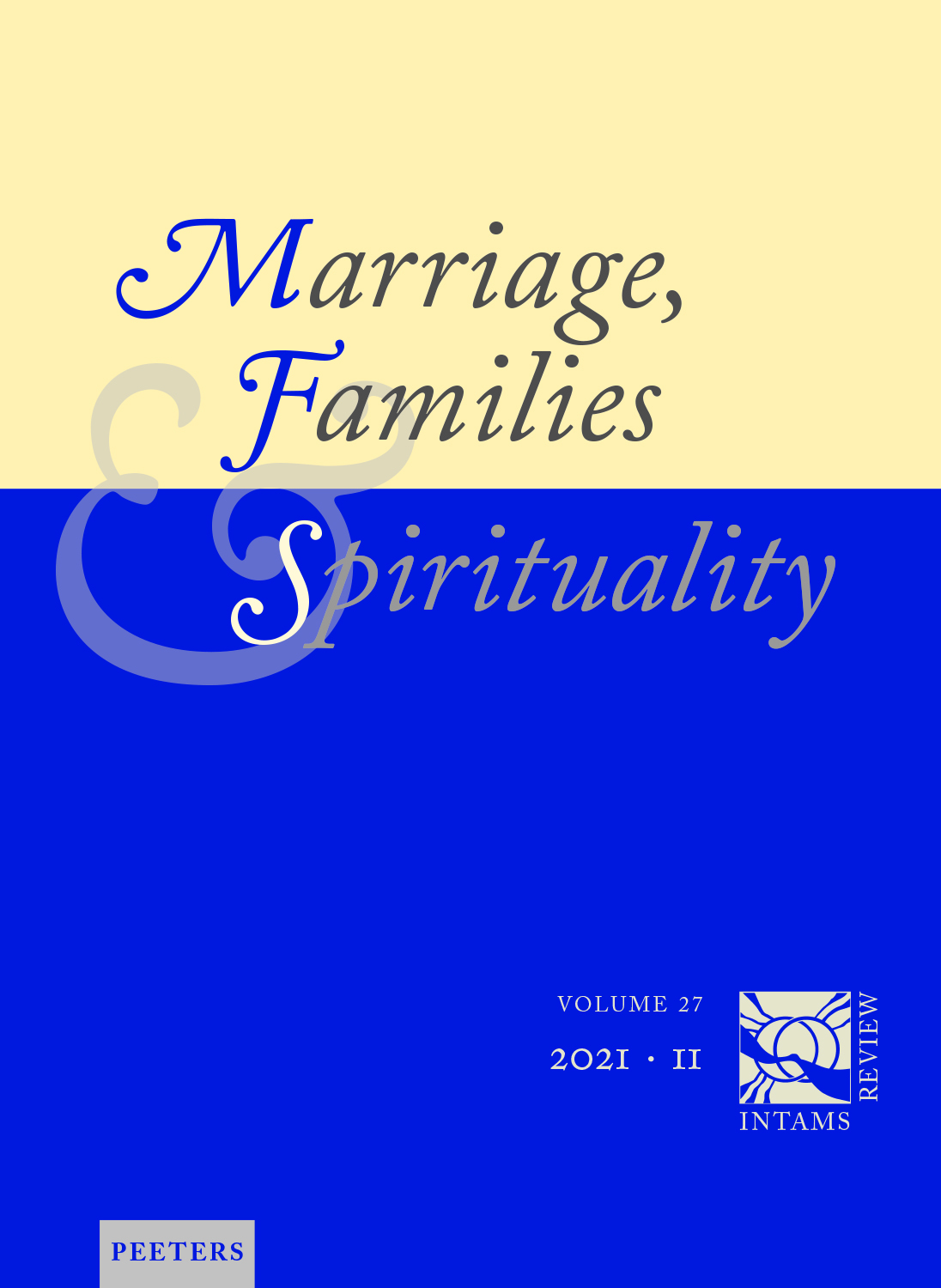 Document Details :

Title: The Contribution of Matthias Joseph Scheeben to the Theology of Marriage
Author(s): NEWTON, William
Journal: Marriage, Families & Spirituality
Volume: 16 Issue: 2 Date: 2010
Pages: 184-193
DOI: 10.2143/INT.16.2.2066204

Abstract :
Matthias Scheeben has left us some profound insights into the mystery of marriage, especially in his masterpiece, Mysteries of Christianity. Writing in the latter part of the nineteenth century, he addresses the same burning issues with regard to marriage as Leo XIII does in Arcanum, yet with greater theological depth. These issues are the sacred character of marriage, even natural marriage, and the identity of marriage and sacrament in Christian marriage. The greater theological penetration achieved by Scheeben into these issues makes it fruitful to read him alongside Arcanum. Scheeben's theology of marriage is also innovative and foreshadows certain developments that have come to fruition in the twentieth century. Among these pioneering elements is a description of the marriage of Adam and Eve as quasi-sacramental, something taken up by John Paul II in his Theology of the Body, where the latter calls the marriage of Adam and Eve a 'primordial sacrament'. Of arguably greater significance is Scheeben's incorporation of marriage and human sexuality into the doctrine of man's creation in the image of God. This idea was later taken up by Vatican II and, extensively, by John Paul II. Scheeben seeks to show a likeness of the family to the Trinity on the basis of a correspondence of persons. John Paul II founds the likeness on a communion of persons. While John Paul II's approach ultimately proves more satisfactory, nevertheless, Scheeben must be credited with reigniting theological investigation into the family analogy of the Trinity. This is a theological development of importance since it allows a more dignified presentation of human sexuality than has sometimes been achieved in the past.


Download article