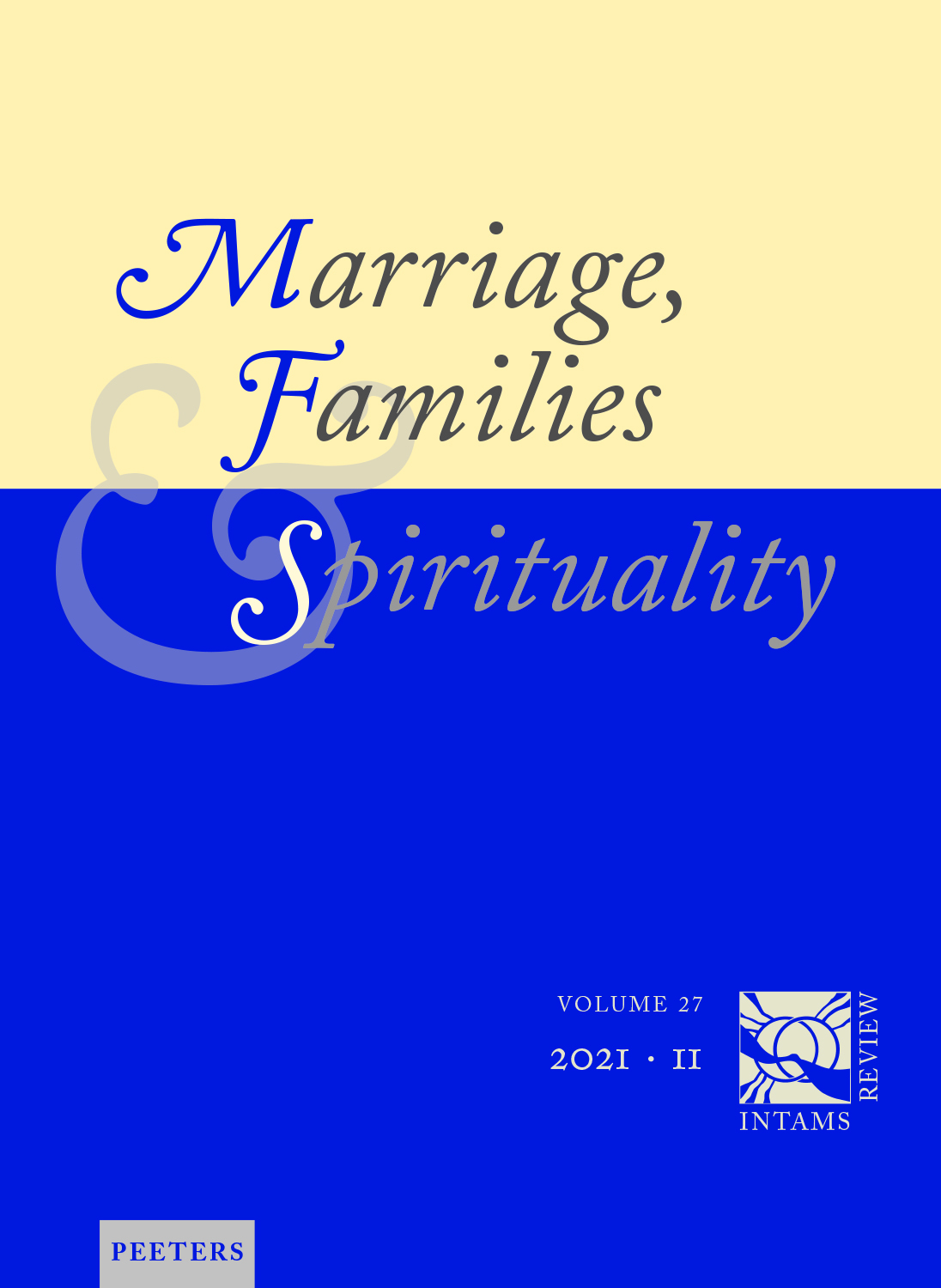 Document Details :

Title: Kirche und Familien auf Distanz
Subtitle: Wie kann die Kirche eine Kirche der Familien sein?
Author(s): KLEIN, Stephanie
Journal: Marriage, Families & Spirituality
Volume: 16 Issue: 2 Date: 2010
Pages: 164-173
DOI: 10.2143/INT.16.2.2066202

Abstract :
People today live in a wide variety of family types and living situations. Within them all, people also live out their faith. The Church's teaching office derives its perspective on the family from the sacrament of marriage, which aims to establish a biological family. There is no independent theology of the family apart from this derivation. Viewed from this perspective, all the varied family types and living situations, other than a Catholic marriage with biological children, are seen as deficient and irregular. The church considers them only as pastoral concerns, not as a matter for the teaching office. Historically, the distance between family and church developed because Christianity did not link its organization to existing homeand family-structures, but rather loosened the individual from those structures, offering a new community in the Christian congregation. This transition is clear both in baptism, through which the individual becomes a member of the congregation, and in marriage, where the choice of partner was removed from the family's sphere of influence and given over to the couple themselves, within norms prescribed by the Church. Based on its understanding of marriage, the Church's teaching office devalues the family structures actually experienced by many people, defining them only in negative ways. Furthermore, the teaching office also places obstacles in the way of those families' practice of faith. By excluding both divorced-and-remarried Catholics and non-Catholic family members from Eucharistic table-fellowship, it makes the practice of faith difficult for many people, and distances families from the congregation. Without at all minimizing the importance of marriage, the sacrament of baptism can provide a theological basis for honoring the variety of family types and living situations, for acknowledging these vocations, and for comprehending these people as active subjects of their faith. What families need, especially children, the elderly, and those with physical or emotional illnesses, is for the Church to be a living presence locally, inviting their participation in its Eucharistic fellowship. Achieving this goal would not require replacing existing structures through far-reaching reorganization. Instead, modifying current structures and revising ecclesiastical expectations would be sufficient to promote local church participation and fellowship.


Download article