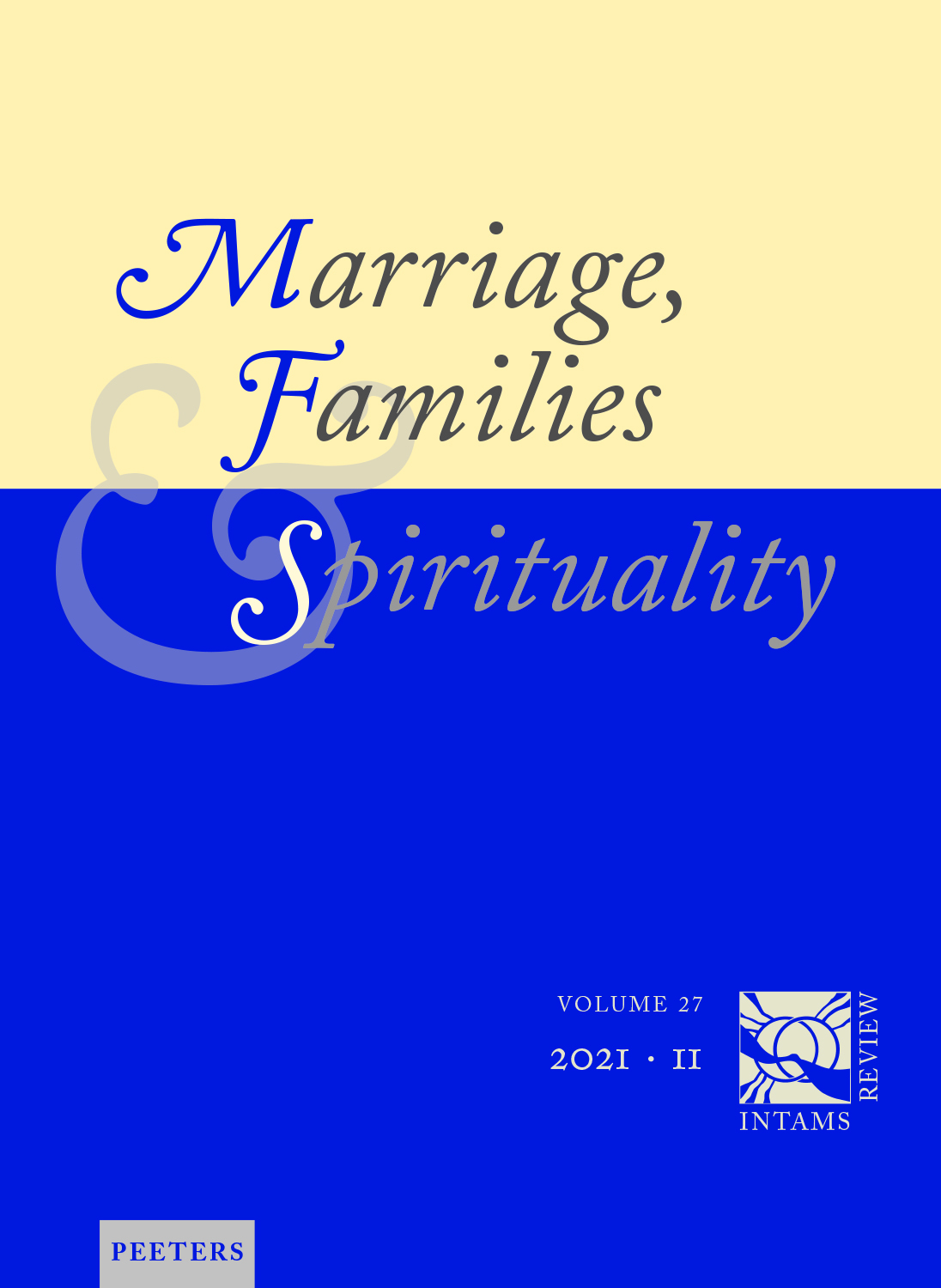 Document Details :

Title: La corporéité dans une perspective familiale et ecclésiale
Author(s): ARJAKOVSKY, Antoine
Journal: Marriage, Families & Spirituality
Volume: 16 Issue: 2 Date: 2010
Pages: 154-163
DOI: 10.2143/INT.16.2.2066201

Abstract :
In this paper, the author presents the Orthodox Christian concept of corporeality, from P. Evdokimov to O. Clément, in order to elucidate the Eastern understanding of the domestic Church. This is not the experience of being part of the universal Church. It concerns rather a fractal perspective, an understanding that is symbolic, holistic, antinomian, eschatological, of the relationship between man and wife. A fractal structure is made up of identical motifs to be found on different levels of observation. Love between a man and a woman, a deep mystery for St. Paul, reflects the relationship between Christ and his Church, but also between the bishop and his local community. The association is that of physical love, epitomised by the idea of «being madly in love», and given ultimate expression as being an experience of «finding myself outside my self». This approach, although in general ignored by contemporary political, media, and cultural forums, regains relevance today, and specifically so in the erotic philosophy of J.L. Marion. This understanding of the degrees of corporeality within the Church, varying in light of the intensity of the union between Christ and the Church, has ecumenical repercussions. In particular, the author raises the question of mixed marriages, which defy the rules of canon law in their unconsciousness of the salvific purpose of corporeality. The awareness of corporeality true to both ecclesial experience and love, may consequently make it possible to more easily recognize the sacramentality of a Christian way of life. If each family member were more aware of his or her «liturgical role» as father or as husband, as son or brother, as mother or wife, etc., this would allow the whole family to live more harmoniously and with more missionary élan.


Download article