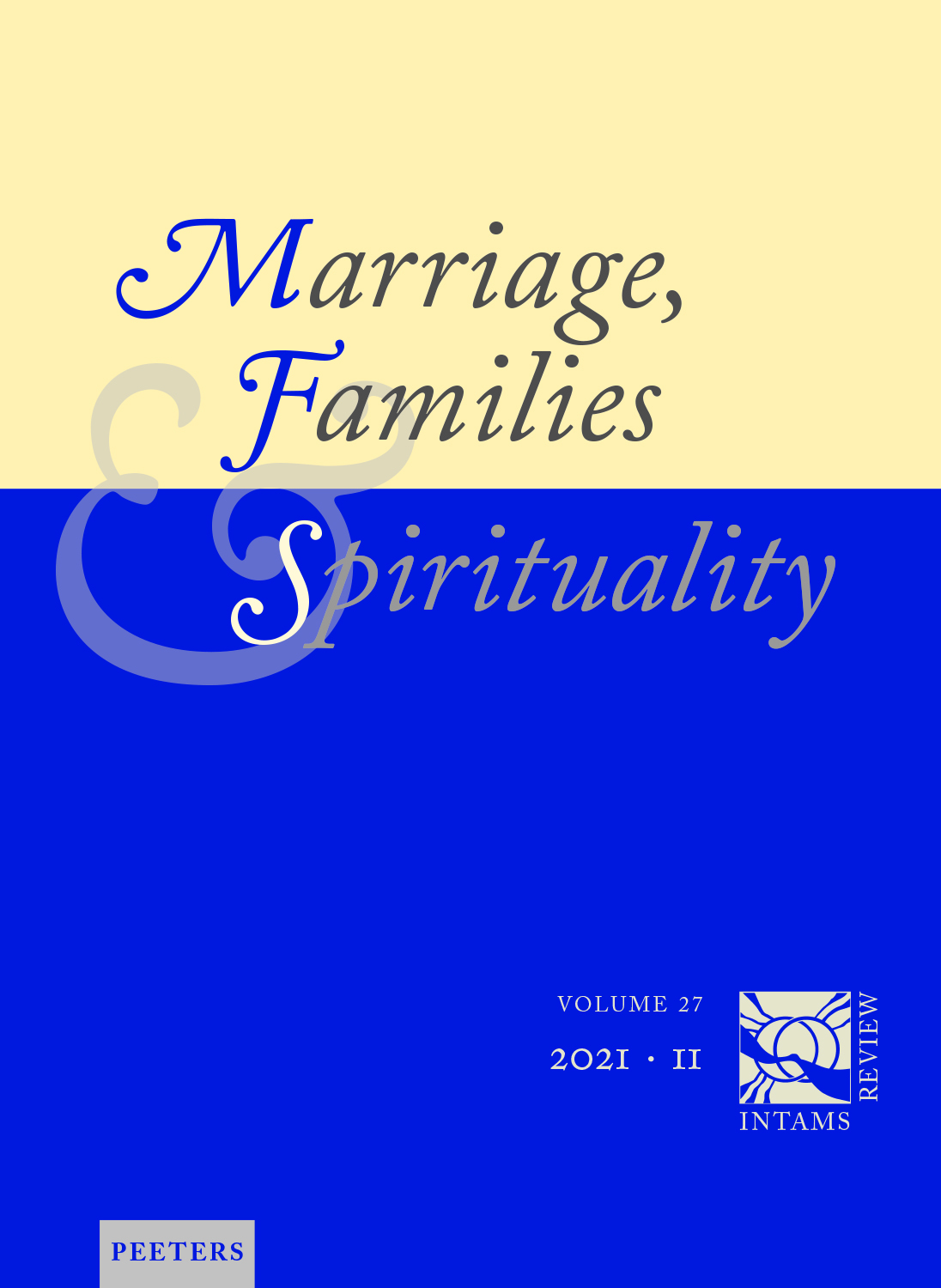 Document Details :

Title: Conoscere e promuovere il legame di coppia
Subtitle: Risultati di ricerca ed indicazioni per un intervento preventivo
Author(s): IAFRATE, Raffaella , DONATO, Silvia , BERTONI, Anna
Journal: Marriage, Families & Spirituality
Volume: 16 Issue: 1 Date: 2010
Pages: 65-82
DOI: 10.2143/INT.16.1.2056197

Abstract :
The article presents a theoretical reflection based on the relational-symbolic approach developed by the Athenaeum Centre for Family Studies and Research at the Catholic University of the Sacred Heart in Milan, Italy. This approach identifies four fundamental areas in the relationship of couples: affective, ethical, intergenerational, and social, and proposes they be taken into consideration with traditional characteristics of couples' relationships (satisfaction, duration) as well as fruitfulness. After surveying the literature on couples' relationships, the article presents the main results of research investigating these dimensions of a couple's relationship from two generations of couples that find themselves faced with the same event (a wedding) but from different viewpoints: those of the couples that are getting married as well as their parents. The participants were 246 engaged couples and 355 pairs of their parents, who answered a self-assessment questionnaire that included, besides a sheet for data on the household makeup, several response scales for measuring the inherent meaning of the different dimensions examined. The results show interesting differences and analogies between genders and generations as well as meaningful correlations between the affective, ethical, intergenerational, and social areas and the characteristics considered. Lastly, some working implications are presented in terms of prevention. In particular, a model of intervention inspired by the Relational-Symbolic Approach (entitled 'Paths of Promotion and Enrichment in a Couple's Relationship') is described. It is based on the work with the groups of couples and is oriented (1) to encouraging reflection and promoting awareness of the aspects of needs and resources embedded within familial ties and in turn (2) to promoting fruitfulness in familial and social terms.


Download article