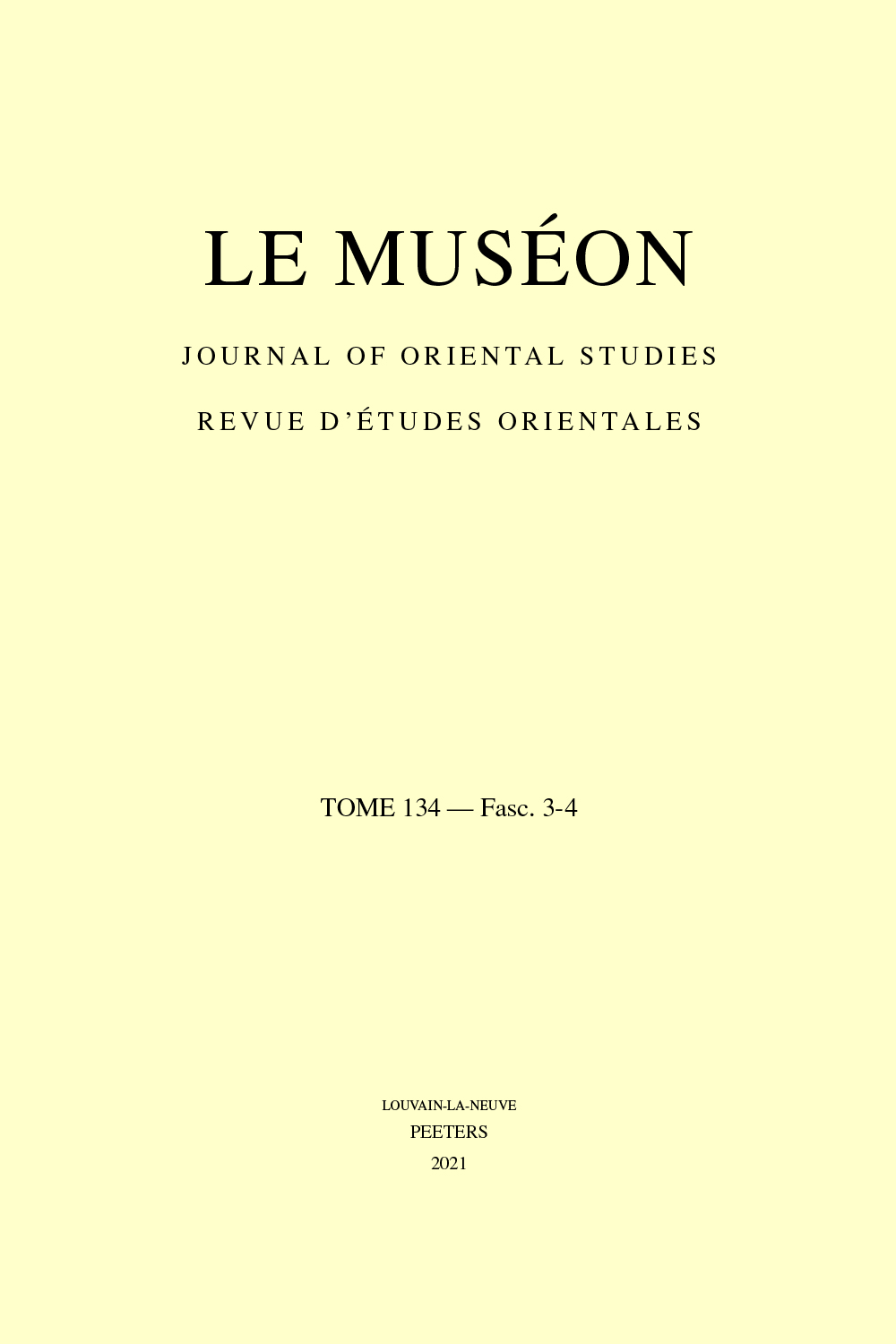 Document Details :

Title: Aspects de la Shekinah chez les auteurs chrétiens syriens
Author(s): CERBELAUD, Dominique
Journal: Le Muséon
Volume: 123 Issue: 1-2 Date: 2010
Pages: 91-125
DOI: 10.2143/MUS.123.1.2052767

Abstract :
The article deals with the Syriac word usually transcribed 'Shekina'. First of all, the occurrences of this Syriac word are collected in the Peshitta, where it appears only in the books of Chronicles (11 times) and in several books translated from the Greek (3 times). Next, the writings of the Syrian Christian authors are surveyed. There, the word occurs dozens of times, in texts from the 4th to the 13th century A.D. This 'Christian Shekina' and its companion the 'Jewish Shekina', known by numerous texts of the rabbinic tradition, are one and the same, even if Jews and Christians emphasize or soften such or such feature. Therefore, the 'Christian Shekina' appears not so much 'Christian', as the authors avoid inserting it, for instance, in their trinitarian schemes. What about the sources, then, of this 'Shekina's double tradition'? A hypothesis is here argued and developped: the Aramaic targum could be the main source, not only for the Jewish and Christian authors along the centuries, but even for the Syriac text of the Peshitta. Thus, the written texts are not the ultimate clue: much of this tradition might have been transmitted orally.


Download article