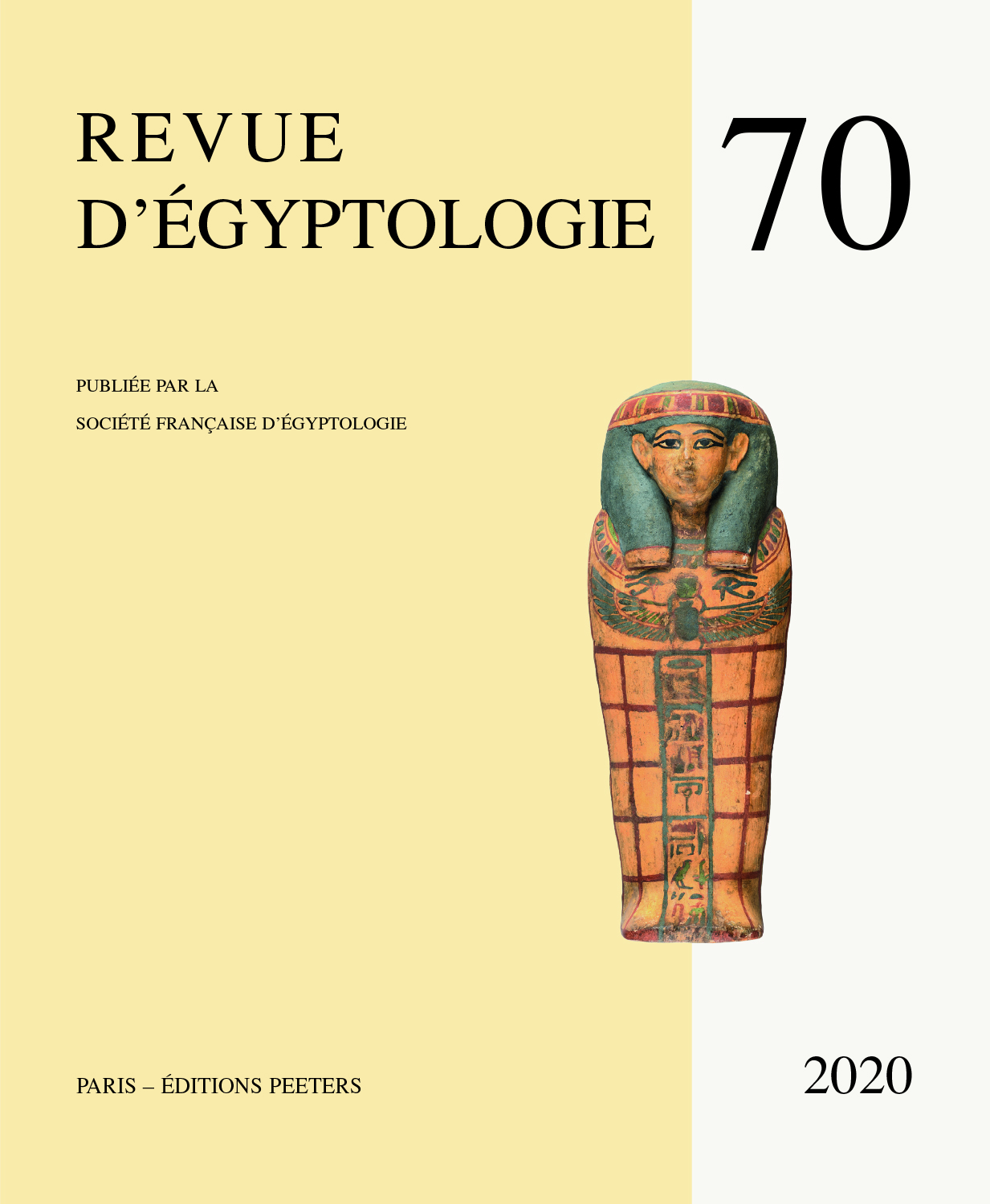 Document Details :

Title: Adverbial Sentence WH-Questions in Earlier Egyptian
Author(s): ULJAS, Sami
Journal: Revue d'Égyptologie
Volume: 60 Date: 2009
Pages: 147-158
DOI: 10.2143/RE.60.0.2049277

Abstract :
The present article examines Earlier Egyptian adverbial sentence WH-questions of the type iw=k tn, 'where are you?'. It is shown that, contrary to what has been assumed hitherto, the regular absence of the element wnn in these constructions does not constitute an exception to the use of 'second tenses', but rather is fully in keeping with the semantic-pragmatic function of the latter category of construals. In addition, it is argued that the predication and information structure of second tenses with wnn differs somewhat from that in corresponding sentences with lexical verbs, suggesting an internal 'Gestalt'-division within this complex category of Earlier Egyptian grammatical patterns.


---

Cet article étudie les phrases adverbiales appelées «WH-questions» du type iw=k tn, «Où es-tu?», en égyptien de la première phase. On démontre que, contrairement à ce qui était admis jusqu'à présent, l'absence régulière de l'élément wnn dans ces constructions ne constitue pas une exception dans l'emploi des «temps seconds», mais s'avère en fait conforme à la fonction sémantique et pragmatique de cette catégorie de constructions. On suggère également que la structure de la prédication et de l'énonciation des «temps seconds» avec wnn diffère quelque de celle des phrases correspondantes avec verbes lexicaux, indiquant ainsi une division interne de la «Gestalt» dans ce type grammatical complexe de l'égyptien de la première phase.


Download article