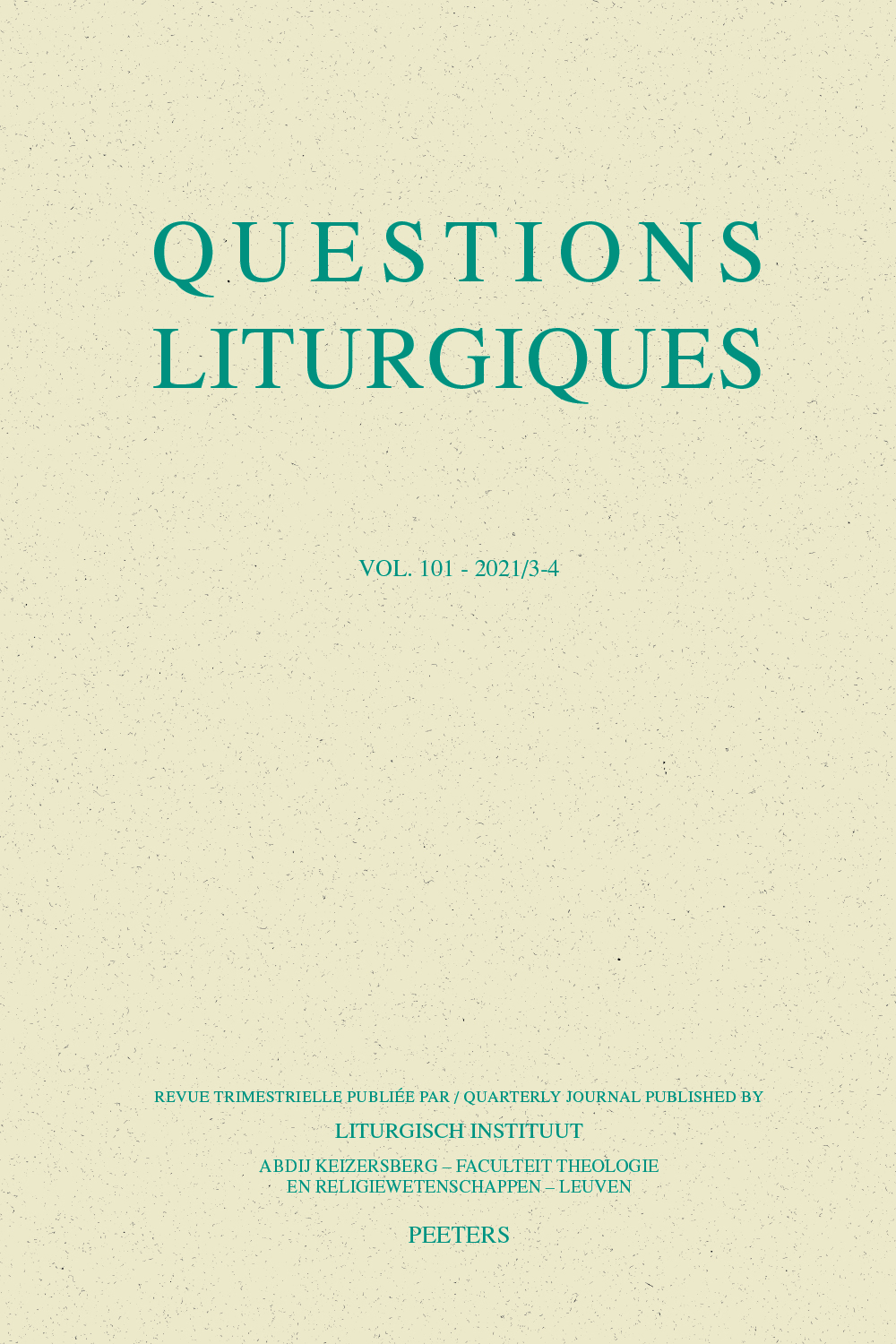 Document Details :

Title: Vatican II, le renouveau liturgique et le renouveau de l'Église
Author(s): DE KESEL, Josef
Journal: Questions Liturgiques/Studies in Liturgy
Volume: 91 Issue: 1-2 Date: 2010
Pages: 93-96
DOI: 10.2143/QL.91.1.2047033

Abstract :
Il revenait à Mgr J. De Kesel, évêque auxiliaire de Malines-Bruxelles et président de la Commission Interdiocésaine de Pastorale Liturgique (CIPL), de proposer une dernière parole au Congrès liturgique de Ciney (2-3 octobre 2009). Ce texte dense et apprécié des auditeurs a permis à l'évêque d'exprimer quelques-unes de ses convictions les plus chères pour l'avenir de la liturgie et par là même, de tracer quelques pistes de recherche et de travail pastoral pour les années à venir. Il a rappelé combien le Mouvement liturgique a préparé le Concile Vatican II. L'ouverture du Concile au monde et la profondeur de son ecclésiologie ne sont pas contradictoires et doivent être encouragées aujourd'hui. La liturgie n'aura d'avenir que par un retour aux sources; du reste, renouveau liturgique et renouveau d'Eglise sont complémentaires. Enfin, l'évêque a formulé une double attente: que la liturgie ne devienne jamais une réalité à part dans la vie de l'Église; et enfin «que les responsables pastoraux n'oublient jamais que tout ce qu'ils disent et tout ce qu'ils font n'a de sens qu'en référence à ce qui est dit et ce qui est fait quand cette même Église se rassemble en assemblée liturgique. Car la liturgie est source et sommet de toute l'activité de l'Église».


---

Mgr. J. De Kesel, auxiliary bishop of Mechelen-Brussel and president of the Commission Interdiocésaine de Pastorale Liturgique (C.I.P.L), gave the final talk at the Liturgical Congress of Ciney (2-3 October 2009). In his dense text, appreciated by the audience, the bishop expressed some of his dearest convictions on the future of liturgy. At the same time he laid bare some topics for research and pastoral work in the years to come. He recalled how the Liturgical Movement prepared for the Council of Vatican II. The openness of the Council towards the world and its ecclesiological depth are in no way contradictory to each other. Today, they have to be encouraged. The liturgy has no future if not by a return to the sources; further, renewal of the liturgy and of the Church are complementary. At the end, the bishop formulated a double hope: that liturgy never becomes a reality separated from the life of the Church; and that 'people responsible for pastoral care may never forget that everything they say or do has no meaning at all, except with reference to what is said and done by the same Church who gathers as a liturgical community. For the liturgy is the source and summit of all ecclesial activity'.


Download article