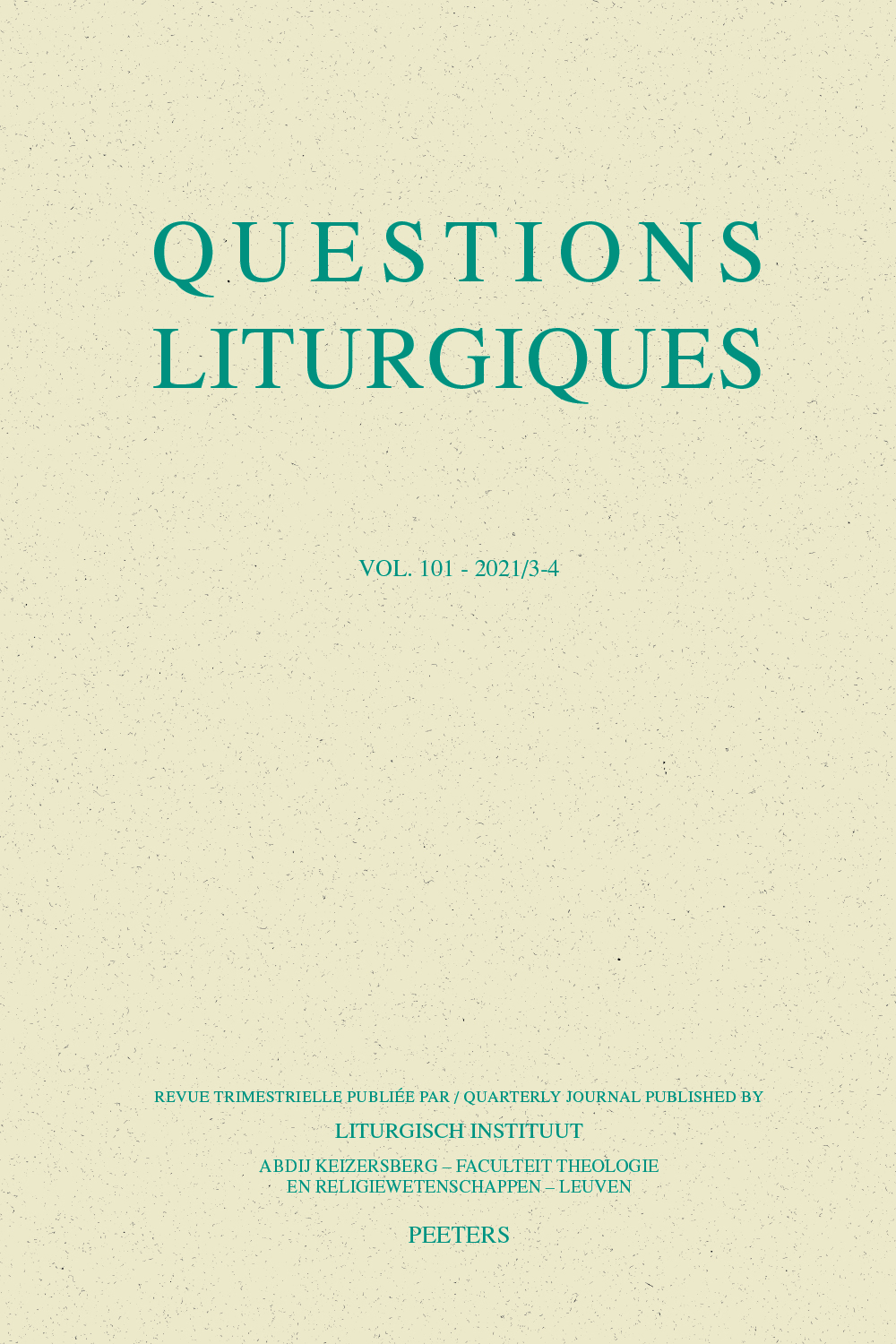 Document Details :

Title: Richesses de Vatican II à (re)découvrir
Author(s): JOIN-LAMBERT, Arnaud
Journal: Questions Liturgiques/Studies in Liturgy
Volume: 91 Issue: 1-2 Date: 2010
Pages: 42-63
DOI: 10.2143/QL.91.1.2047029

Abstract :
Professeur de théologie pratique et de liturgie à Louvain-la-Neuve, A. Join-Lambert se propose de revisiter le concile Vatican II pour en (re)découvrir quelques-unes des richesses liturgiques, en particulier la Constitution sur la liturgie qui a préparé la réforme liturgique du Concile. Il passe en revue quelques-uns des trésors de cette Constitution: la liturgie comprise comme réponse à l'action salvatrice de Dieu, son ancrage dans le mystère pascal, la vision renouvelée de l'Église, communion de tous les baptisés, et la liturgie comme «sommet et source» de la vie chrétienne. Plus précisément, il montre la nouveauté des lectionnaires bibliques, l'importance du passage aux langues vivantes, l'unité des sacrements de l'initiation chrétienne, l'élargissement de perspective pour l'Onction des malades. Plusieurs défis sont évoqués, de même que la contestation des chrétiens traditionnalistes qui fait l'objet d'une analyse suggestive. L'auteur plaide pour une «Église de témoins»: la liturgie de Vatican II n'est-elle pas l'image de ce que l'Église cherche à être?


---

A. Join-Lambert is Professor of practical theology and liturgy in Louvain-la-Neuve. He proposes revisiting the Second Vatican Council in order to (re)discover its liturgical richness. In particular, he wants to focus on the Constitution on the liturgy, which prepared the liturgical reforms of the Council. He passes in review some of the treasures of this Constitution: the liturgy being understood as answer to God's salvific action, the communion of all the baptized, and the liturgy as 'source and summit' of Christian life. More specifically he shows the novelty of biblical lectionaries, the importance of the transition to living languages, the unity of the sacraments of Christian initiation and the widening of perspective concerning the anointing of the sick. Different challenges are mentioned, as is the contestation of traditional Christians which is subject to an insightful analysis. He pleads for a 'Church of witnesses': is not the liturgy of Vatican II the image of what the Church seeks to be?


Download article