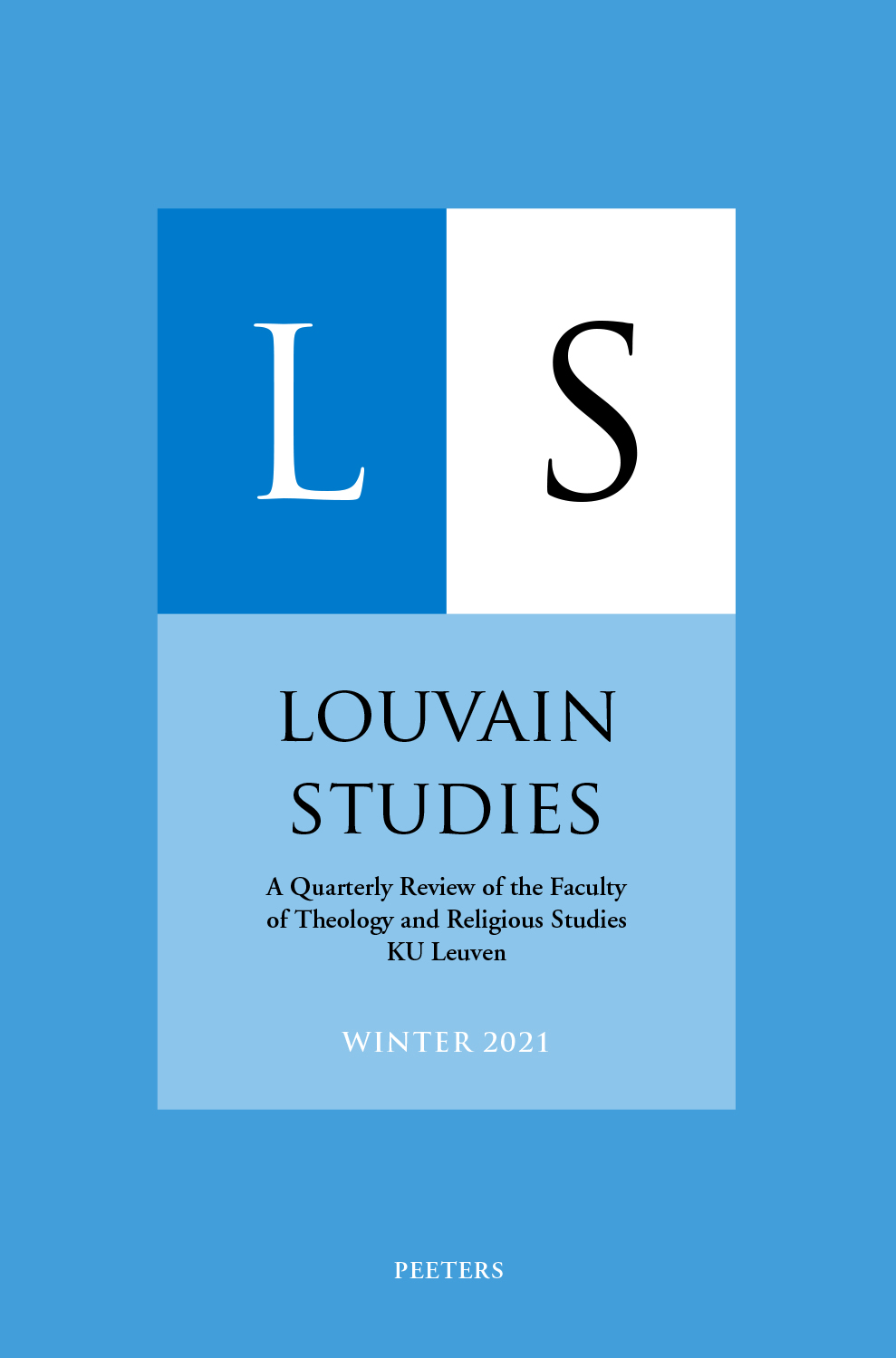 Document Details :

Title: Transformation through the Divine Glory in Christ's Death and Resurrection
Subtitle: Rom 6:5 and Phil 3:10, 21 in Light of Pauline Mysticism
Author(s): KUO-YU TSUI, Teresa
Journal: Louvain Studies
Volume: 34 Issue: 1 Date: 2009
Pages: 65-80
DOI: 10.2143/LS.34.1.2046981

Abstract :
Commentators have noted the similarity between Rom 6:5a and Phil 3:10 as they both express the idea of conformation to Christ's death. The present study consolidates their notional similarity on the basis of their linguistic similarity, focusing on ὁμοίωμα and μορφή (συμμορφίζω has μορφή as its root), which Paul employs to convey the idea of conformation to Christ's death in Rom 6:5a and Phil 3:10 respectively. On the basis of their use in the LXX, it can be affirmed that ὁμοίωμα and μορφή share the same semantic field. The linguistic similarity between ὁμοίωμα and μορφή further suggests a new perspective of reading unnoticed by commentators, i.e., Jewish apocalyptic mysticism, in which the words μορφή and ὁμοίωμα denote the manifestation of the glory of the Lord. Jewish apocalyptic mysticism as a new reading perspective sheds light not only on the exegetical crux of Rom 6:5 but also on the idea of conformation to Christ's death in general. It signifies the transformation of the believers through the divine glory of Christ in his death so as to anticipate resurrection. The anticipation of resurrection is confirmed by what unfolds later in Rom 6:5b and Phil 3:21, where the believers are said to be united with the likeness of his resurrection and to be conformed (σύμμορφος) to the body of his glory.


Download article