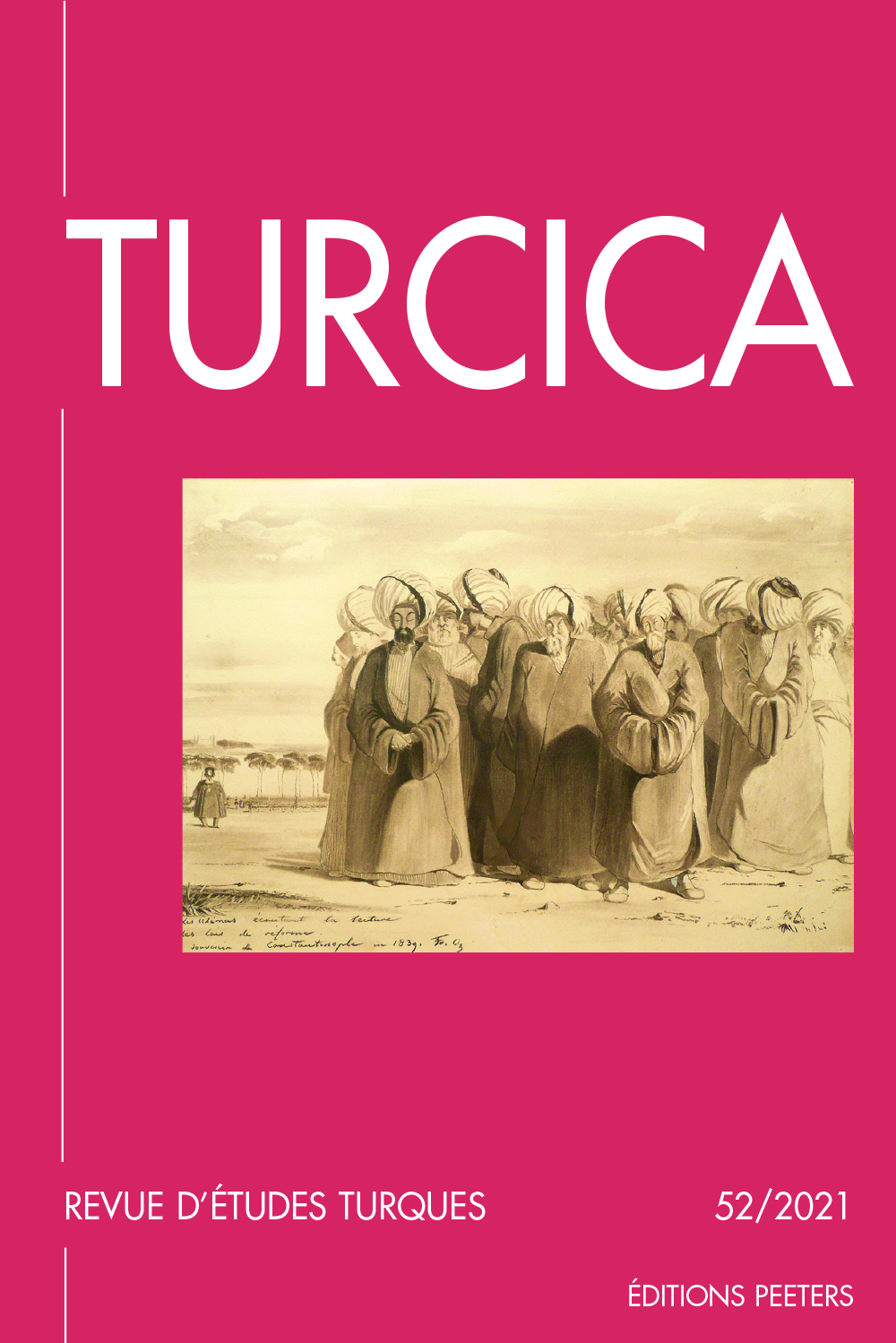 Document Details :

Title: Mehmed II and the Historians
Subtitle: The Reception of Babinger's Mehmed der Eroberer during Half a Century
Author(s): HEYWOOD, Colin
Journal: Turcica
Volume: 40 Date: 2008
Pages: 295-344
DOI: 10.2143/TURC.40.0.2037142

Abstract :
The present paper sets out to explore at length some of the major historiographical problems revealed by a close reading of the reception by the scholarly world of Franz Babinger's Mehmed der Eroberer in the half-century from its publication in 1953 to the first appearance of a translation in Turkish half a century later. After a short Introduction (I), the paper initially points up (II) the biographic and historiographic parallels and divergences between Babinger's treatment of Mehemmed II as a ruler, and that of his contemporaries Paul Wittek and Ernst Kantorowicz in their approach to Mehemmed II and to the medieval emperor Friedrich II. Particular attention is paid (III) to the numerous (and largely uncritical) German-language reviews of the original work and to the response, largely critical, of Turkish historians to the book (IV), and (V) of Babinger himself to his own critics, as well as to the more nuanced reception accorded in the late 1970s to the long-delayed English translation (VI). Attention is also paid (VII) to the controversial problem of the 'non-appearing' second (supplementary) volume of references and the exact nature of Babinger's relationship to his sources in the non-footnoted Mehmed der Eroberer. In section VIII an attempt is made to explain the essentially flawed picture of Mehemmed II which emerges from a reading of Babinger's book by exploring the personal experiences of the historian, particularly during his military service in World War I, which may have contributed to a certain lack of balance in his work. Two final sections (IX, X) recapitulate and sum up the arguments offered in the paper concerning Babinger and his work and discuss his intellectual legacy.


---

Cet article a pour objet d'explorer dans le détail quelques-uns des grands problèmes historiographiques qui se révèlent à la lecture attentive de la réception, de la part du monde savant, du livre de Franz Babinger intitulé Mehmed der Eroberer (Mahomet le Conquérant), dans le demi-siècle qui s'est écoulé, depuis sa parution en 1953 jusqu'à sa première traduction en turc en 2002. Après une courte Introduction (I), des observations préliminaires (II) abordent les parallèles et les divergences biographiques et historiographiques entre Babinger et ses contemporains Paul Wittek et Ernst Kantorowicz dans leurs traitements très différents de Mahomet II et de l'empereur Fréderic II. On accorde une attention particulière (III) aux nombreux comptes rendus, principalement en langue allemande (et pour la plupart sans esprit critique) de l'ouvrage originel, et à la réponse (hostile dans l'ensemble) au livre de la part des historiens turcs (IV), et de Babinger lui-même à ses détracteurs (V). L'auteur analyse aussi (VI) la réception assez nuancée accordée à la traduction anglaise (1978), longtemps attendue. Le section VII attire l'attention sur la question épineuse et controversée du rapport entre Babinger et ses sources pour Mehmed der Eroberer, et le problème du volume 'supplémentaire' jamais paru. On tente aussi (VIII) d'expliquer le tableau essentiellement imparfait de Mehmed II qui se manifeste à la lecture attentive du livre de Babinger, par un examen détaillé des expériences personnelles de l'historien, particulièrement durant son service militaire pendant la Première Guerre mondiale. Les deux dernières sections (IX, X) récapitulent et résument les considérations présentées ici sur Babinger et son oeuvre, et discutent son héritage intellectuel.


Download article