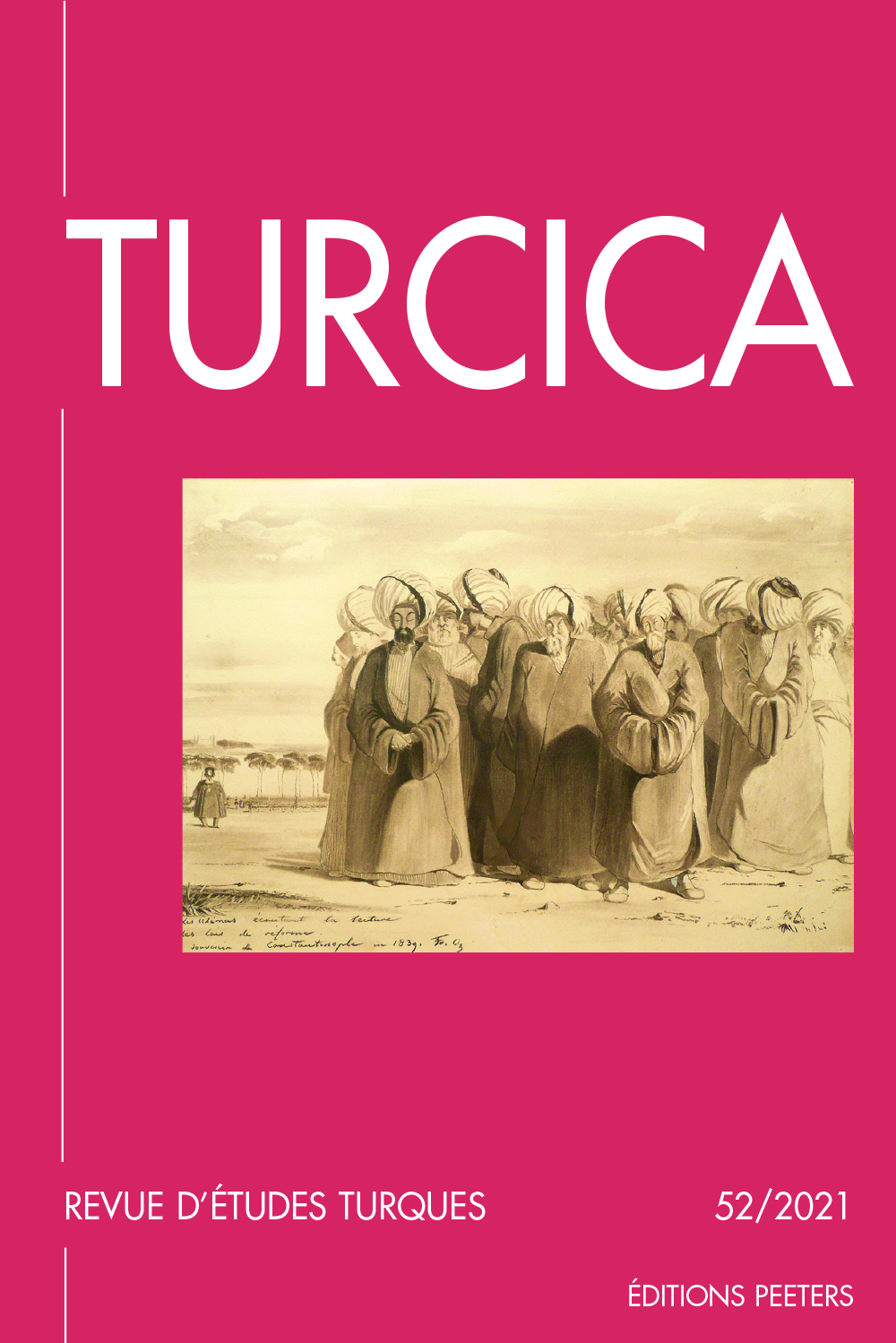 Document Details :

Title: La fuite, le retour et la rature
Subtitle: Quand le style fait l'événement en Méditerranée ottomane au XIXe siècle
Author(s): AYMES, Marc
Journal: Turcica
Volume: 40 Date: 2008
Pages: 153-188
DOI: 10.2143/TURC.40.0.2037138

Abstract :
La question posée ici est celle des conditions d'une histoire provinciale de l'Empire ottoman. Un cas d'étude est privilégié: celui de Chypre au milieu du XIXe siècle. Au cours des années 1820, décennie marquée par l'insurrection et l'indépendance grecques, divers mouvements de fuite, parfois massifs, semblent avoir touché la population chypriote. Le présent article s'interroge sur les comptes rendus qu'en proposent les sources ottomanes et consulaires disponibles, contemporaines ou ultérieures; ce faisant, il met en évidence le «style provincial» qui dans ces documents affecte (jusqu'à l'oblitération pure et simple) le récit de certains événements, au premier rang desquels le soulèvement hellène. Chercher à comprendre les tenants et aboutissants d'un tel style, c'est poser la question de la manière dont les administrateurs ottomans d'alors appréhendaient (ou non) l'enjeu du nationalisme; c'est aussi, indirectement, revisiter les partitions temporelles instaurées ultérieurement par l'historiographie de ce même nationalisme.


---

What would a provincial history of the Ottoman Empire look like? Such is the question dwelt upon here, with an emphasis on the case study of mid-nineteenth-century Cyprus. During the decade of the Greek insurrection and independence, several flight movements, some of them massive, seem to have affected the population of the island. The present study scrutinizes how period sources (both of Ottoman and consular origins) accounted for this phenomenon. In many a document, as it turns out, the recounting of related events —such as the Greek uprising— is steeped in a 'provincial style' which sometimes verges on the sheer obliteration of what took place. Our understanding of this style hinges on the question of whether Ottoman administrators could apprehend the political portent of nationalist movements; it also prompts us to revisit the periodizations and divide lines established by later, scholarly interpretations of the 'age of nationalism' in the Ottoman Mediterranean.


Download article