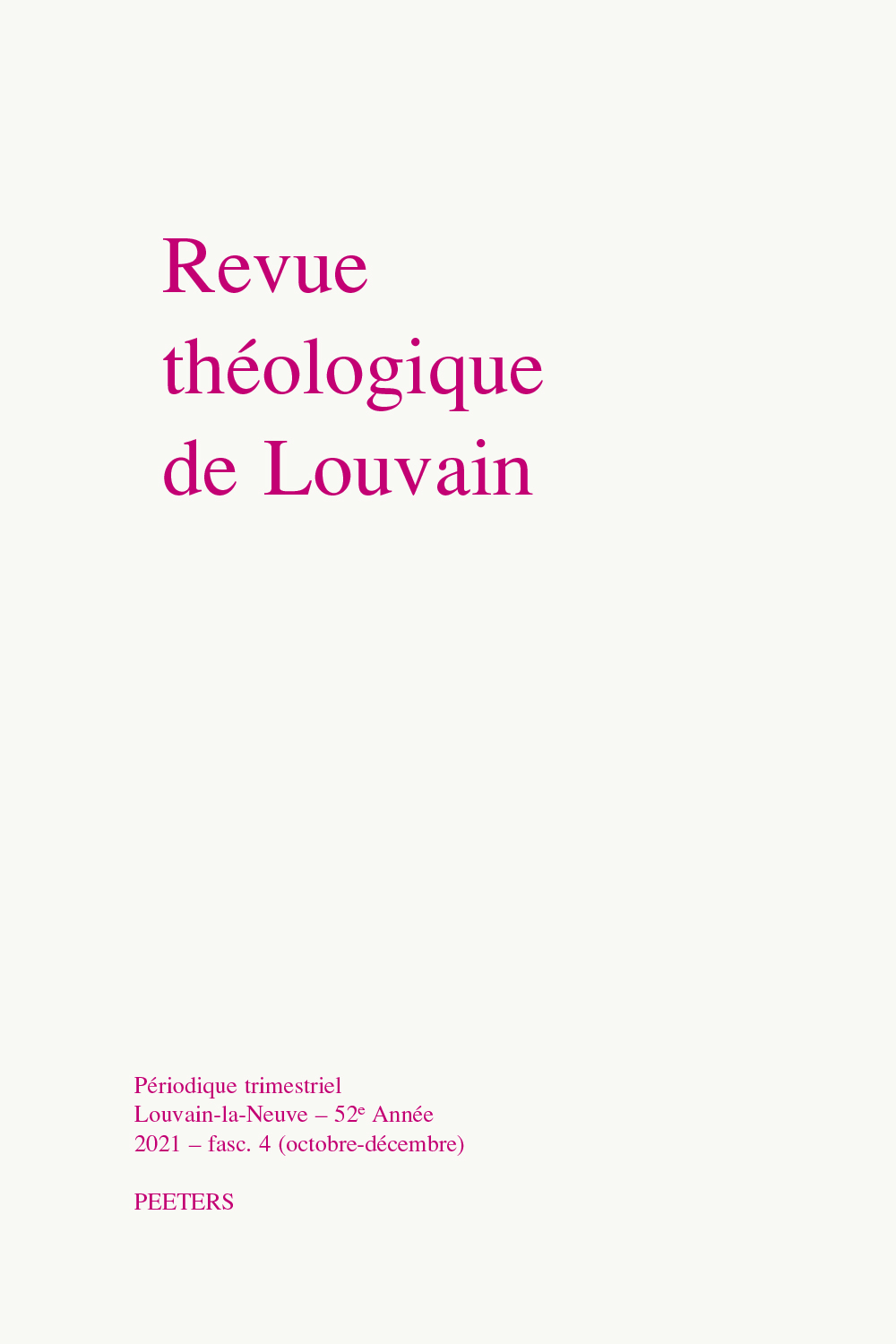 Document Details :

Title: Les chaînes exégétiques comme modèle de lecture polysémique
Subtitle: L'exemple de l'Épitomé sur le Cantique des cantiques
Author(s): AUWERS, Jean-Marie
Journal: Revue Théologique de Louvain
Volume: 40 Issue: 2 Date: 2009
Pages: 213-235
DOI: 10.2143/RTL.40.2.2036268

Abstract :
L'article propose d'abord quelques considérations générales sur les chaînes: on cherche à montrer à la fois l'intérêt qu'elles présentent pour notre connaissance de l'exégèse chrétienne ancienne et les difficultés que rencontre l'éditeur moderne non seulement pour établir le texte d'une chaîne, mais aussi et surtout pour remonter aux sources patristiques. Dans un second temps, on se concentre sur l'Épitomé sur le Cantique des cantiques de Procope de Gaza († vers 530) et on fait voir comment cet instrument de travail vise à manifester la polysémie du texte biblique et à ouvrir largement l'éventail des interprétations.


---

This article first of all makes some general considerations concerning the catenae: the author seeks to show the interest they have for our knowledge of ancient Christian exegesis and the difficulties which the modern editor comes across not only in establishing the text of a catena, but also and above all getting back to the patristic sources. In a second part, the author concentrates on the Catena on the Song of Songs by Procopius of Gaza († around 530) and examines how this reference tool aims at showing the polysemantic nature of the Biblical text and opens up a whole spectrum of interpretations.


Download article