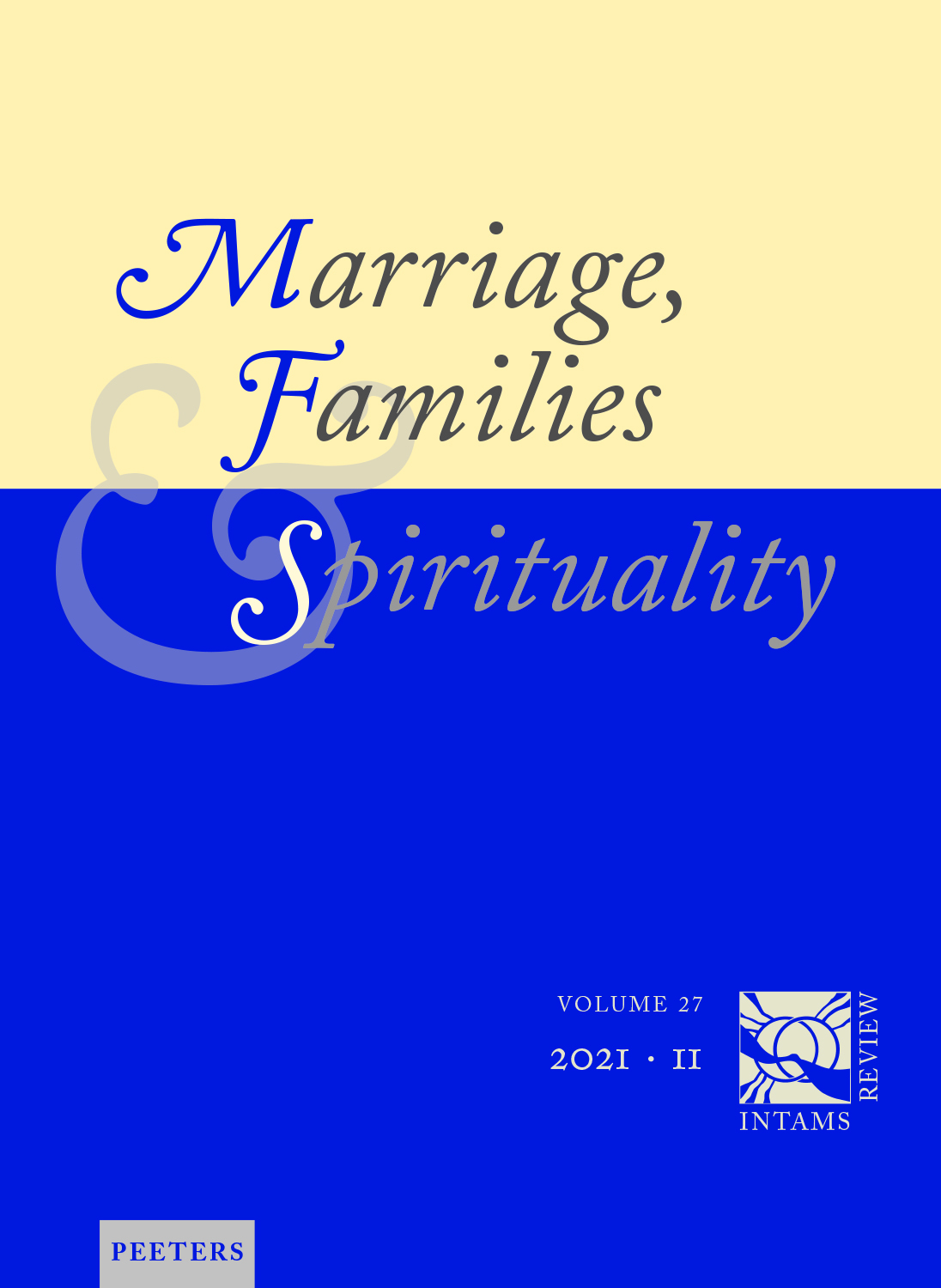 Document Details :

Title: Tensions in Present Day Marriage
Subtitle: Living out Marriage within Prevailing Culture
Author(s): DOREY, Roy
Journal: Marriage, Families & Spirituality
Volume: 14 Issue: 2 Date: 2008
Pages: 242-250
DOI: 10.2143/INT.14.2.2034410

Abstract :
After a brief look at the vulnerability of marriage in the United Kingdom, this paper outlines the different approaches to marriage by church denominations. It then considers four factors within the culture that influence the experience of marriage and the attitudes that people bring to it. The individuation and competition of so much of society, in life-style, economics and career terms is often brought into marriage, despite a felt need by many for companionship. Church life is identified as sometimes contributing to this. The fluidity of society with its lack of commitment to anything long-term, coupled with the disposable attitude to so many things creates an attitude towards short-term marriage. This is contrary to imagery of the New Testament. Sexuality as a consumer product is also identified as reducing marriage and sexuality from its emphasis on relationship. Releasing sexuality from procreation, which is part of current society, has not strengthened the relational nature of the breadth of sexuality. It is noted that frequently the Church is complicit in this in its tendency to negative attitudes at the pastoral level. It then questions the way in which people are pressured into not managing their personal development and fulfilments in such a way that they grow together. A long marriage means that many changes in individuals take place, but the tendency for personal development drives people apart. The Church is identified as being in a good position to help support people in this, providing a context for bringing couples together, taking responsibility for them 'after the ceremony'.


Download article