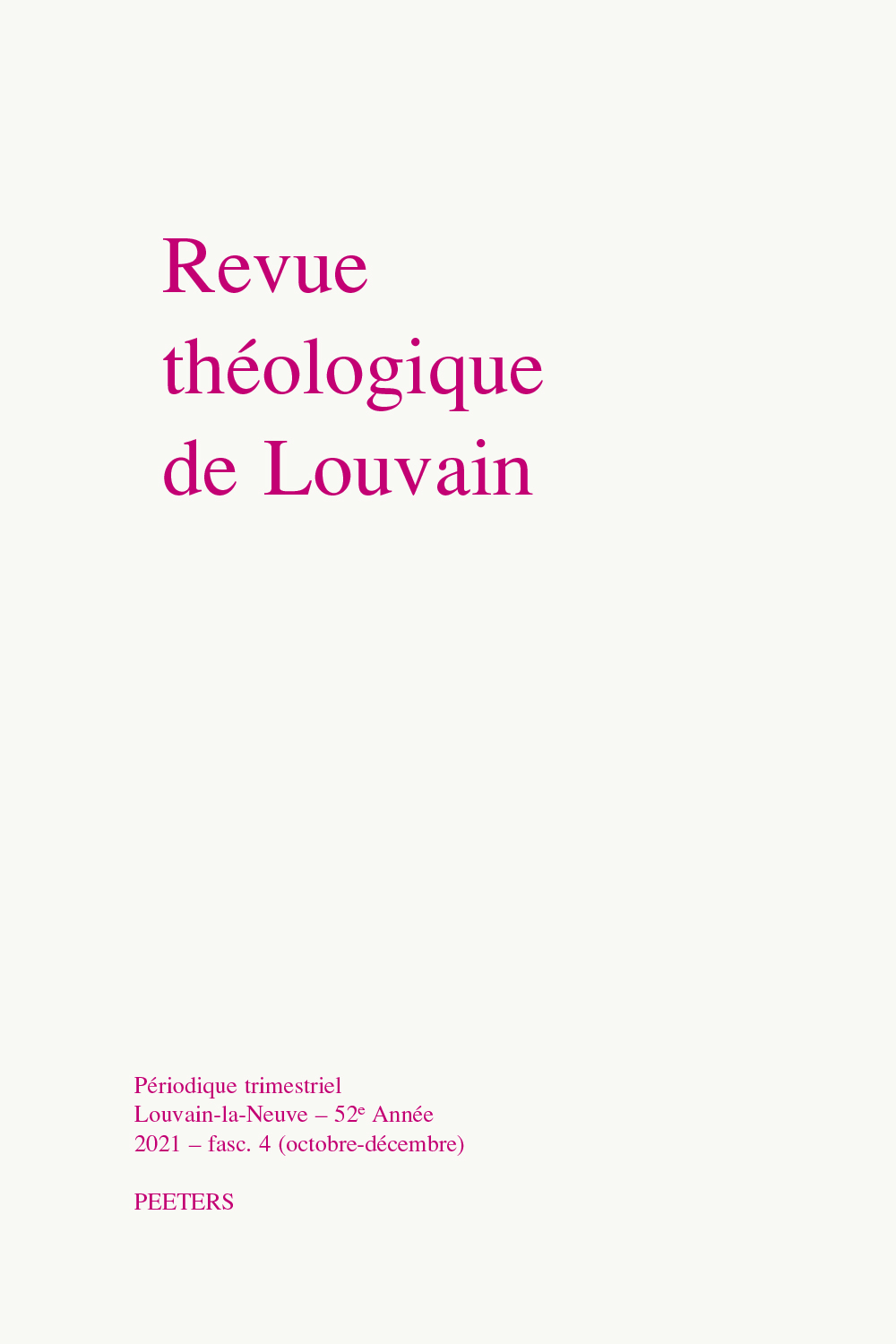 Document Details :

Title: Sur l'animation des communautés catholiques
Subtitle: La présidence de l'eucharistie, un débat clos?
Author(s): TIHON, Paul
Journal: Revue Théologique de Louvain
Volume: 39 Issue: 4 Date: 2008
Pages: 492-519
DOI: 10.2143/RTL.39.4.2033442

Abstract :
La diminution rapide du nombre des prêtres en nos régions pose avec urgence la question du gouvernement des communautés chrétiennes, et en particulier celle de la présidence de l'eucharistie qui en fait normalement partie. Le retour aux sources effectué en ecclésiologie et en théologie des sacrements depuis Vatican II invite à reprendre à nouveaux frais la question d'un élargissement des conditions d'accès au ministère de présidence : ordination d'hommes mariés, délégations à durée déterminée, voire cas-limite d'une présidence «charismatique» dans les cas de nécessité. L'article recense les positions d'une série de théologiens qui ont envisagé positivement ce problème et plaide pour qu'on ne limite pas trop vite l'éventail des solutions théologiquement acceptables.


---

The rapid decline in the number of priests in our countries poses the urgent question of the government of Christian communities and in particular that of the presidency of the Eucharist which is normally a part of this. A return to the sources accomplished in ecclesiology and sacramental theology since Vatican II invites us to rethink the question of extending the conditions of access to the ministry of presidency: ordination of married men, delegation for determined lengths of time, or even the limit case of "charismatic presidency" in cases of necessity. The article draws up a list of theologians who have taken a positive attitude towards this problem and pleads in favour of not being too hasty in limiting the range of theologically acceptable solutions.


Download article