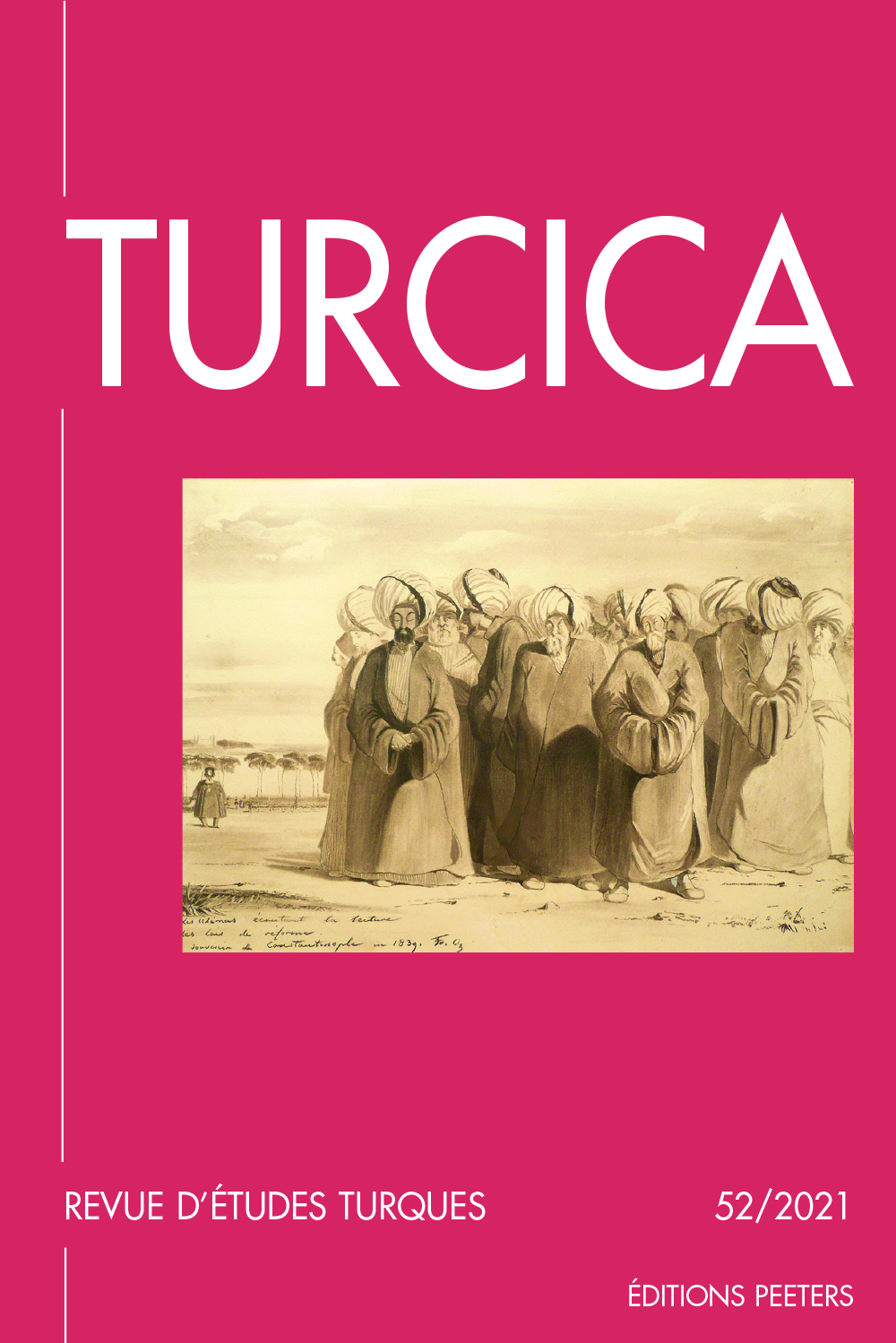 Document Details :

Title: Purchasing Guild- and Craft-based Offices in the Ottoman Central Lands
Author(s): FAROQHI, Suraiya
Journal: Turcica
Volume: 39 Date: 2007
Pages: 123-146
DOI: 10.2143/TURC.39.0.2033059

Abstract :
From the late sixteenth century onwards, the purchase of office became more widespread in the Ottoman realm than had true earlier on. But we do not know when the office of guild kethüda first came to be included among the positions that could be bought and sold. At least in Istanbul and Bursa kethüdas of the 1600s and 1700s often were deposed by the kadis because they had lost the confidence of their fellow guildsmen. Kethüdas must have received some remuneration from the artisans they administered; and the combination of rapid changes in office and the possibility of financial gain whenever such a change occurred makes it seem likely that unrecorded sums of money sometimes changed hands when a new guild official was appointed. By the early eighteenth century we find soldiers acquiring the office of guild kethüda, by returning military pay tickets or papers documenting pension rights to the central Treasury; these transactions occurred in Istanbul or Bursa, and occasionally even in provincial Anatolian towns. When confronted with a competitor offering more money, people holding offices had to relinquish their positions or else surrender the equivalent pay tickets; by this time the latter could be purchased in the open market. Once kethüdaships that had been bought from the Ottoman administration became widespread, artisan organizations seem to have become less flexible: probably kethüdas with military backing attempted to stabilize guild membership so as to protect their investments. However artisans did not completely lose control over their guilds, partly because of their own resistance to military domination and partly because their efforts were supported by certain kadis: perhaps this phenomenon indicates the latent tensions between military men and the juridical cum religious hierarchy in the later Ottoman Empire.


---

À partir de la fin du XVIe siècle, la vénalité des offices devint plus répandue, dans l'Empire ottoman, que cela n'avait été le cas antérieurement. Cependant nous ne savons pas quand l'office de kethüda de guilde en vint, pour la première fois, à être inclus dans les charges qui pouvaient être achetées et vendues. Au moins à Istanbul et à Bursa, les kethüda des XVIIe et XVIIIe siècles furent fréquemment destitués par les kâdî parce qu'ils avaient perdu la confiance de leurs collègues de la guilde. Des kethüda doivent avoir reçu quelque rémunération des artisans qu'ils administraient. La combinaison de ces changements rapides des détenteurs de la charge et de la possibilité de profits financiers à l'occasion de ces changements semble rendre probable que des sommes changeaient de mains, de façon occulte, quand un nouveau responsable de guilde était nommé. Au début du XVIIIe siècle, nous voyons des militaires acquérir la charge de kethüda de guilde en restituant au Trésor central des bons de soldes ou d'autres certificats de pensions. De telles transactions avaient lieu à Istanbul et à Bursa et même, à l'occasion, dans des villes de province anatoliennes. Quand ils étaient en compétition avec un concurrent offrant davantage, les détenteurs des charges devaient, ou bien les abandonner ou céder les bons de solde équivalents. À la même époque, ces bons étaient disponibles sur le marché. Dès lors que les postes de kethüdas achetés à l'administration ottomane se répandirent, les organisations d'artisans semblent être devenues moins souples. Il est probable que les kethüdas d'origine militaire cherchèrent à stabiliser l'appartenance aux guildes, de manière à préserver leurs investissements. Néanmoins, les artisans ne perdirent pas entièrement leur contrôle sur les guildes, en partie du fait de leur propre résistance à la domination des militaires, et en partie parce que leurs efforts en ce sens furent soutenus par certains kâdî. Ce dernier phénomène est peut-être révélateur des tensions latentes entre les militaires et la hiérarchie juridico-religieuse dans cet Empire ottoman tardif.


Download article