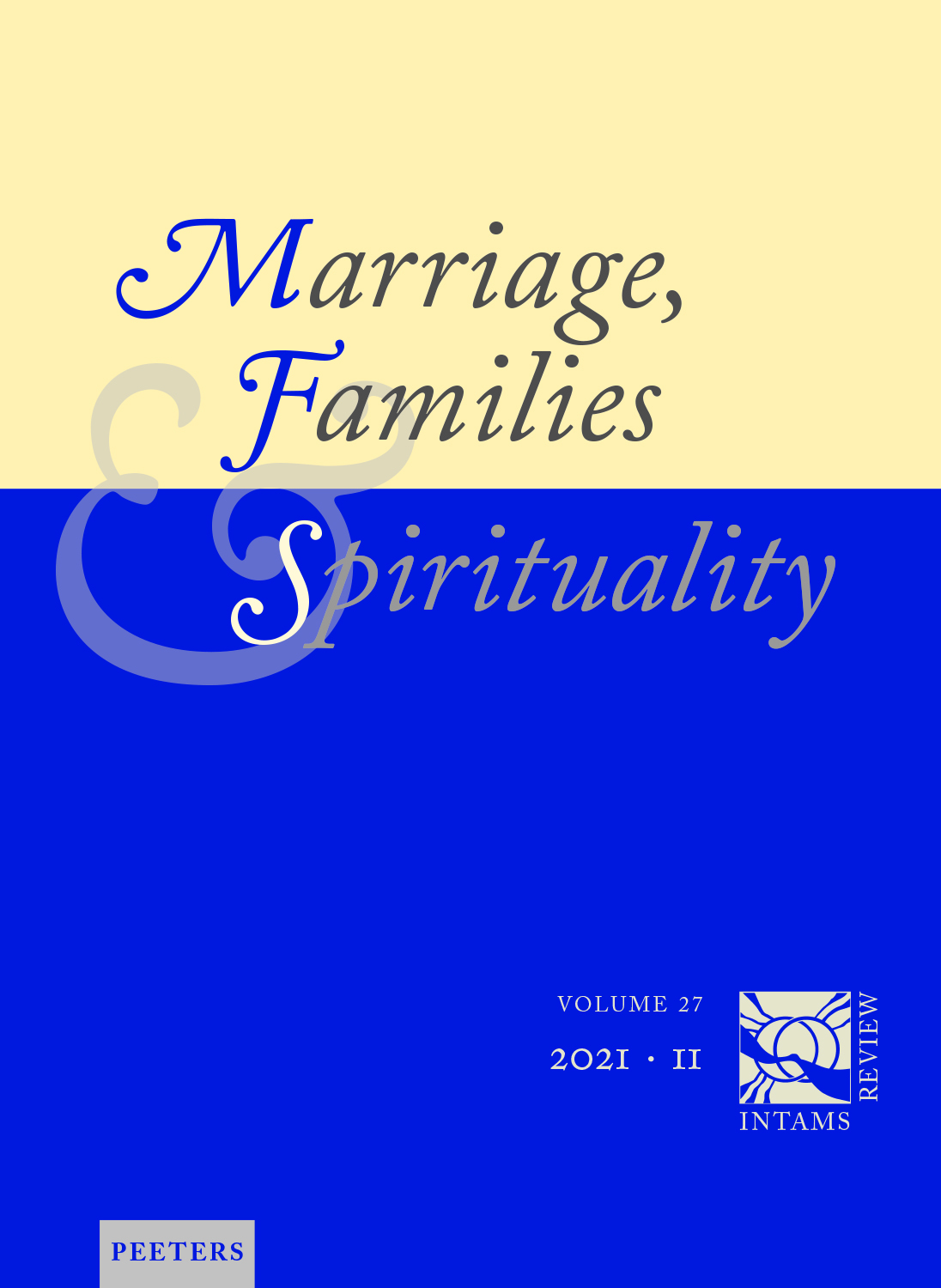 Document Details :

Title: Loving in the Assisted Marriage
Subtitle: An Analysis of the Concept of Love in the Contemporary Marriage Practices of Kerala Christians in South India
Author(s): KALLELY, Augustine
Journal: Marriage, Families & Spirituality
Volume: 14 Issue: 1 Date: 2008
Pages: 70-87
DOI: 10.2143/INT.14.1.2031557

Abstract :
This article analyses the concept of love in the practice of "assisted marriage" among Kerala Christians in South India. The first part clarifies certain concepts related to love by using R. Sternberg's triangular theory, according to which love is a combination of three interrelated components, namely passion, intimacy, decision/commitment. Next the article explores the shift from the traditionally arranged marriage to assisted marriage and various features of the new practice. The third part brings out the concept of love found in assisted marriage, discusses how it helps marriage to thrive and suggests what should be done further to develop an integral view of love. The article shows that some elements of the specific understanding of love in assisted marriage can in their own way serve the success of a marriage. The importance given to commitment supports the stability of marriage. The novel experiences of intimacy and passion within the marriage help the spouses to transform each other positively. The selection of the partner based on a broad compatibility, and the guidance and support of the families of origin promote the development of marital love. Love as the context for the sexual act is more meaningful to the couple and to their children. Perceiving love as a divine vocation helps it to flourish. Further, it is suggested that assisted marriage can satisfactorily quench the thirst for marriages founded on love by integrating the following elements into its concept of love: the interrelationships among commitment, intimacy and passion, the self as the object as well as the subject of love, the necessity of learning about each other personally through genuine "premarital friendship", evaluation of the broader compatibility between the spouses in the interests of the development of a healthy personal relationship, the complementarity between marital love and intergenerational ties, a meaningful link between the premarital and marital stages of life, the creative power of sex in bonding the couple, the redefinition of gender relationships on the basis of love between equals, and the complementarity between marital love and the love of God taking into account the three components of love. Thus the popular belief that only "love marriage" can satisfy the desire for combining love and marriage is rejected.


Download article