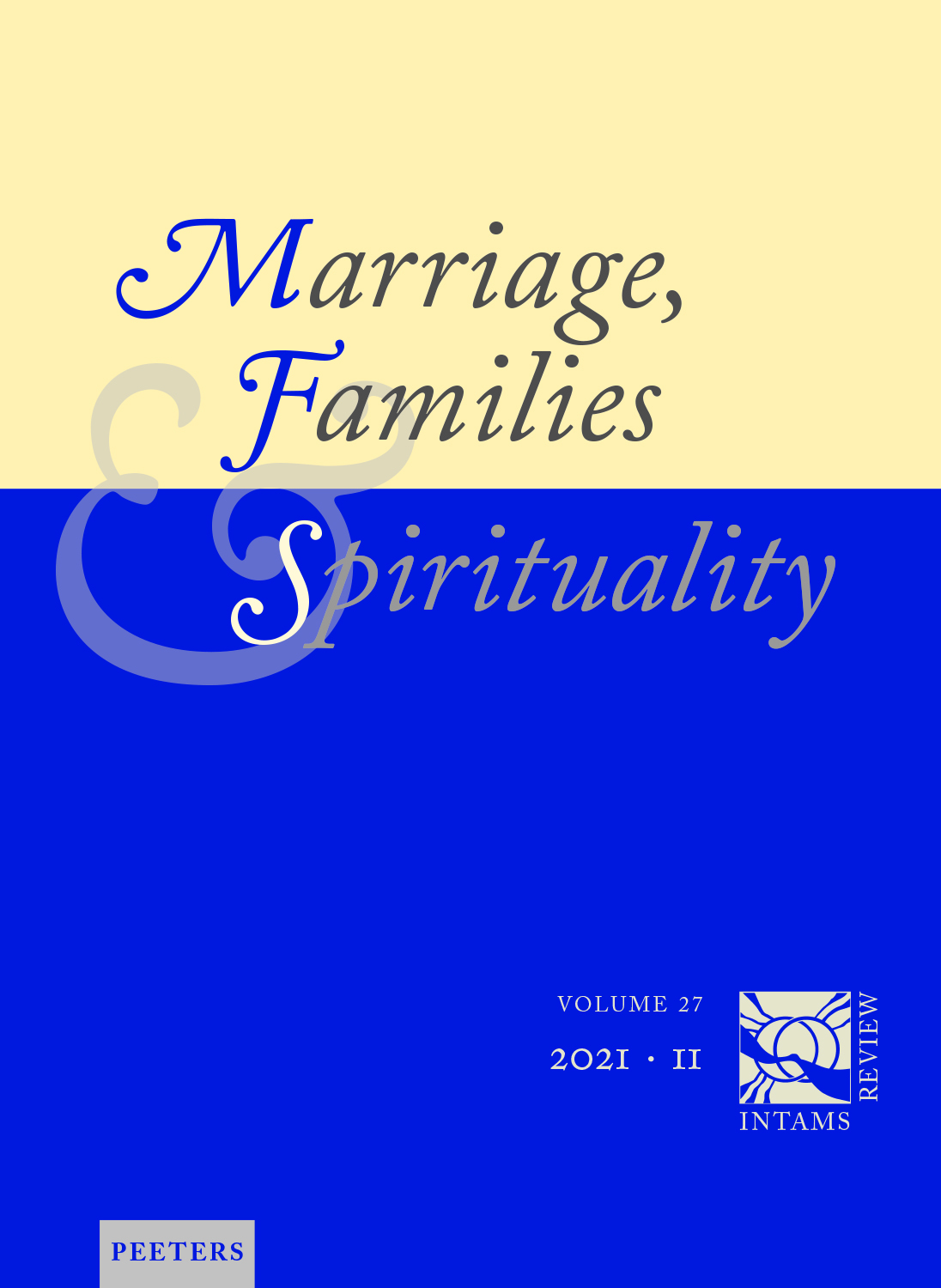 Document Details :

Title: Donna e uomo
Subtitle: Creati l'uno per l'altra
Author(s): DI NICOLA, Giulia P. , DANESE, Attilio
Journal: Marriage, Families & Spirituality
Volume: 14 Issue: 1 Date: 2008
Pages: 58-69
DOI: 10.2143/INT.14.1.2031556

Abstract :
My reason for living cannot be myself, or another person, or any other created thing. The other, woman for man and man for woman, even though "flesh of my flesh" and "bone of my bone" cannot be my "better half " or "soul mate"– without which I would be incomplete. The other cannot be the means for achieving completeness. The other cannot be confused with that innate ontological nostalgia for unity that can only be satisfied by God. And yet the other remains the necessary "you" of recognition in the presence of which the "I" awakes and rejoices, making the fundamental experience of communication and self-giving possible in a totality of psyche and body, giving reality and visibility to this experience of God. Contemporary relativist culture instead calls into question even the identity of gender. There are those who think that sexual difference has no objective value in itself and who espouse the conviction that every individual should feel free to declare one's own sexual identity via an authorized public statement. Sexual orientation would be a variable dependent on subjective taste, context, and necessity. We find ourselves in the middle of the age-old conflict between naturalism and culturalism. On the one hand lies an anthropology that respects the person and dissociates itself from the deterministic and biological position according to which all of the roles and relationships between the sexes would be fixed in a static model determined by nature. On the other hand however, there are human beings, who are not shaped by culture alone but create their history in a dialectical confrontation with nature and all its conditionings. The authors attempt a hermeneutics of both the body as well as cultural tradition that allows the possibility of identifying some characteristics of the feminine (relationality, awareness of limits, care for life, transgression and irony, a positive side of pain) and the masculine (self-affirmation, struggle against limits, vital dynamism, normativity, facing risk and death) that can be useful in further work in research and dialogue. Because these features are characteristics of each man and woman, the article closes with some indications of how they connect to a personalist and communitarian anthropology.


Download article