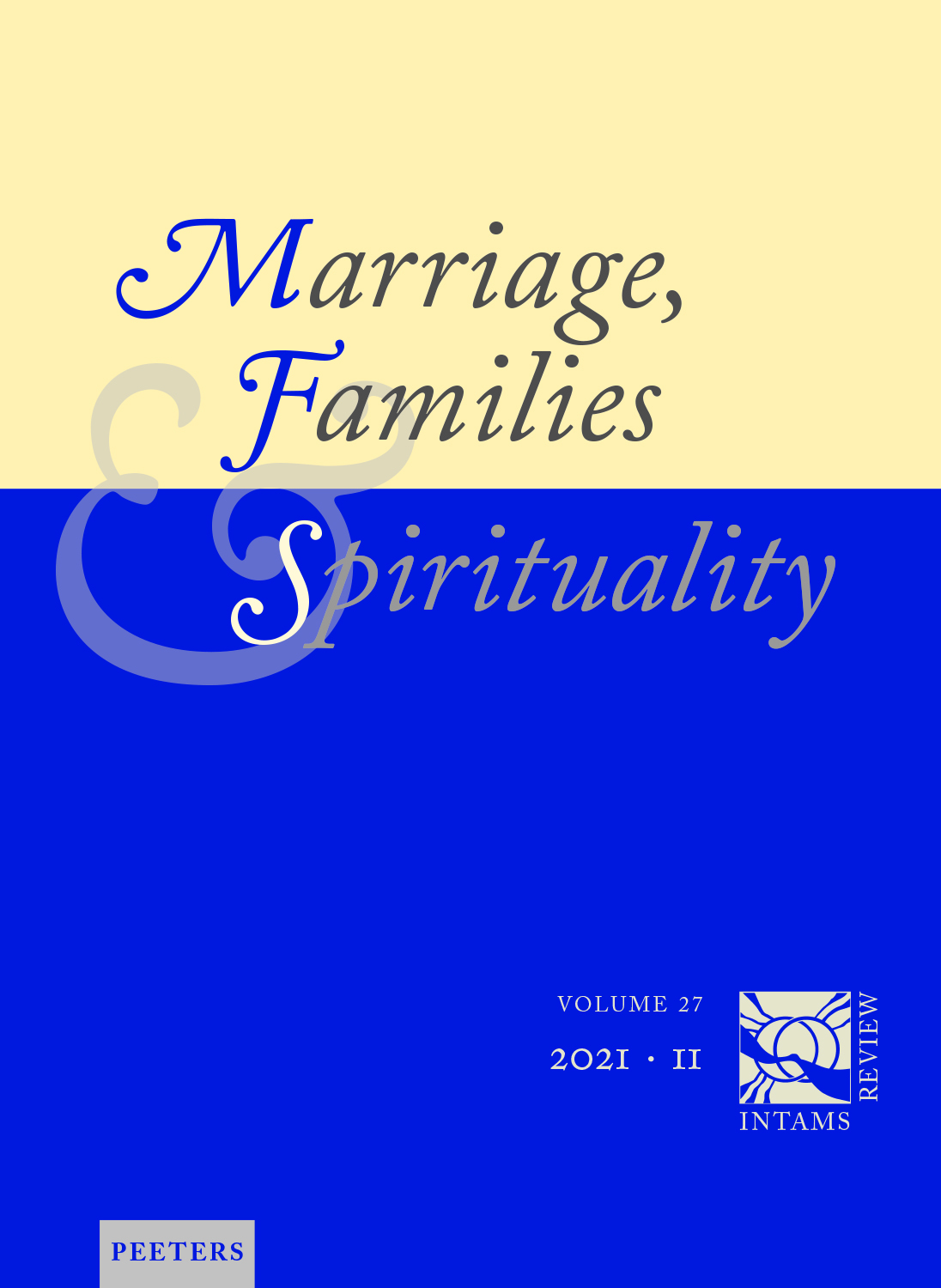 Document Details :

Title: Whose Marriage, Which Decline?
Subtitle: How Theological Accounts Both Rival the Modern Construal of Marriage and Prepared Its Way
Author(s): WANNENWETSCH, Bernd
Journal: Marriage, Families & Spirituality
Volume: 14 Issue: 1 Date: 2008
Pages: 28-39
DOI: 10.2143/INT.14.1.2031552

Abstract :
The author gives a theological and ethical account of marriage that seeks to be more faithful to the gospel and thereby also strives to be more critical and to show greater sobriety than many secular critical assessments of the present state of marriage. The first part analyses the ideological circumstances that have given rise to modern marriage. The author characterizes it as the unhappy child of an ill-fated love affair between Enlightenment contractualism and Romantic "lovism". The rationale of marriage inherited by modern liberal societies has not simply been a "further step" in the cultural evolution of this institution, but the emergence of an anti-type to the Judaic-Christian understanding of it. Christians often fail to understand this rivalry, since the churches have made a habit of "blessing" marriages irrespective of whether they embody this rival ideology or the gospel's promise for the couple. Here a crucial theological principle must be remembered: seeking to elucidate the rationality and beauty of marriage means elucidating precisely what in marriage is capable of being directed to God. The alternative to liberal-capitalist marriage is not a religiously grounded marriage or even "Christian" marriage, but more precisely marriage en kyrio (in the Lord). In the second part of the article this marital counterculture is developed from the three articles of the Creed: (i) What does it mean to live our lives as sexual creatures? (ii) What does it mean for a spouse to abstain from soteriological expectations for the partner but hope for salvation – even for their marriage – to come from God? (iii) What is the significance of the "new Eve", the wider covenant of the church, for the microcovenant of the spouses and the public dimension of marriage? In a final part, the article asks how the churches and theology have contributed to the modern predicament of marriage. Within the Western theological tradition of marriage, the quest for coherence often centres on Augustine's idea of a "threefold good" in and of marriage. The author argues, though, that Augustine, no less than the generations which followed, struggled to provide a satisfactory account of how the three dimensions of marriage – procreation, fidelity, and sacrament – actually cohere within the unified whole. Consequently, the Western tradition's various emphases of one good over another in any given period actually prepared the way for modern functionalist accounts in which marriage can be understood both as a contract and a romantic relationship.


Download article