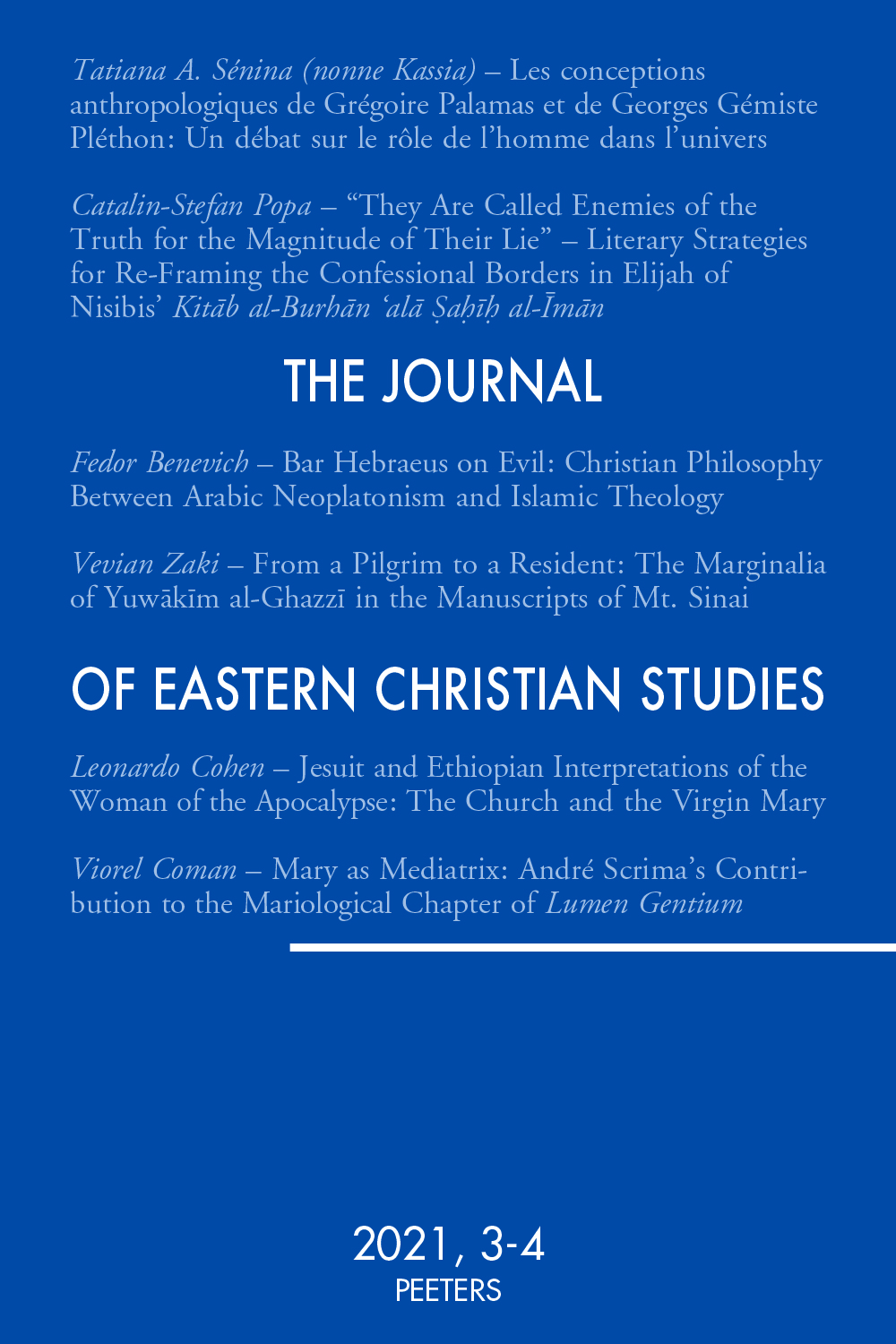 Document Details :

Title: Le sens des représentations de la Sophia comme ange dans la tradition orthodoxe russe
Subtitle: Un pont entre théologie, philosophie et art
Author(s): TENACE, Michelina
Journal: Journal of Eastern Christian Studies
Volume: 59 Issue: 3-4 Date: 2007
Pages: 261-280
DOI: 10.2143/JECS.59.3.2030872

Abstract :
This article analyses the meaning of the representations of Sophia in Byzantine iconography, departing from the link between the icon and the angel in the mystery of mediations of Christian salvation. This link allows understanding that Sophia is represented as angel of fire and as angel of 'feminine beauty'. After giving her name to numerous churches, Sophia was portrayed in frescoes in Macedonia and Serbia, and later on icons in Russia, indicating a path from 14th- and 15th-century iconography to the new trends of sophiological thinking in the 19th and 20th centuries. A particularly signifi cant role is ascribed to the testimony offered by the external frescoes of the Dormition Cathedral in Moscow's Kremlin, in which art functions as a bridge connecting liturgy, theology and philosophy. Between the Mother of God and saint John the Baptist, who are both represented with wings, Sophia as angel of fire sitting on a throne might represent humanity at the end of times. This representation introduces into eschatology a symbol anticipated by art and still unknown to philosophy, but already knowing a theological elaboration with Sergej Bulgakov. This article concludes by drawing attention to a mosaic of Sophia, realized in 2006 in the Cathedral of Madrid and inspired by the Russian iconographical and sophiological tradition. In this way, it is mainly through art that the actuality of Sophia is being transmitted in Europe.


Download article