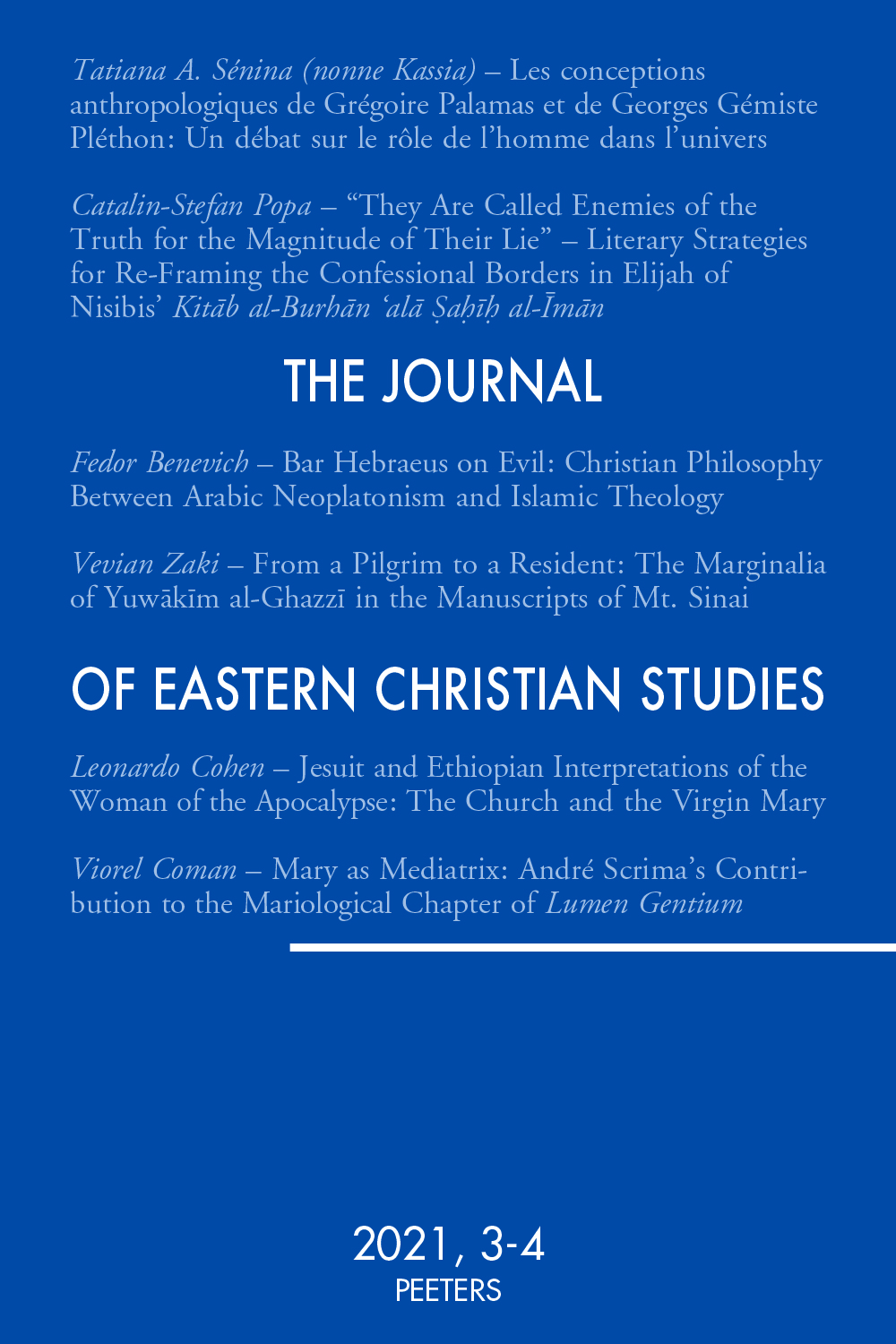 Document Details :

Title: Sophia and the Longing for Unity
Subtitle: A Pervasive Tension in Vladimir Solov'ëv's Work
Author(s): DE COURTEN, Manon
Journal: Journal of Eastern Christian Studies
Volume: 59 Issue: 3-4 Date: 2007
Pages: 245-260
DOI: 10.2143/JECS.59.3.2030871

Abstract :
This article examines the consistence of Vladimir Solov'ëv's conception of Sophia with his views on praxis or practical activity, and in particular his own commitment to Russian social and political issues through his publicist writings. Exploring a tension inherent to the role of Sophia in his thought, I try to show that, as a key-actor in the cosmic process and as a concept that Solov'ëv developed after experiencing mystical visions, Sophia plays a dual role in his response to burning issues. On the one hand, she provides with tools enabling the philosopher to think through differentiation in society. On the other hand, she embodies the forceful ideal of all-unity, in which, despite the respect for the differences it conveys, the emphasis rather lies on social hierarchy and religious homogeneity. The tension between the advocacy of unity and the apology of plurality in social life will be illustrated by examining three sources, and by relating them to each another: first of all, Solov'ëv's early sophiology and theoretical assumptions concerning unity and plurality; secondly, his definitions of Sophia in his cosmology; and, thirdly, his publicistika writings on three dramatic social conflicts in his time, namely the persecution of the Jews and the Old Believers, and the famine of 1891-1892.


Download article