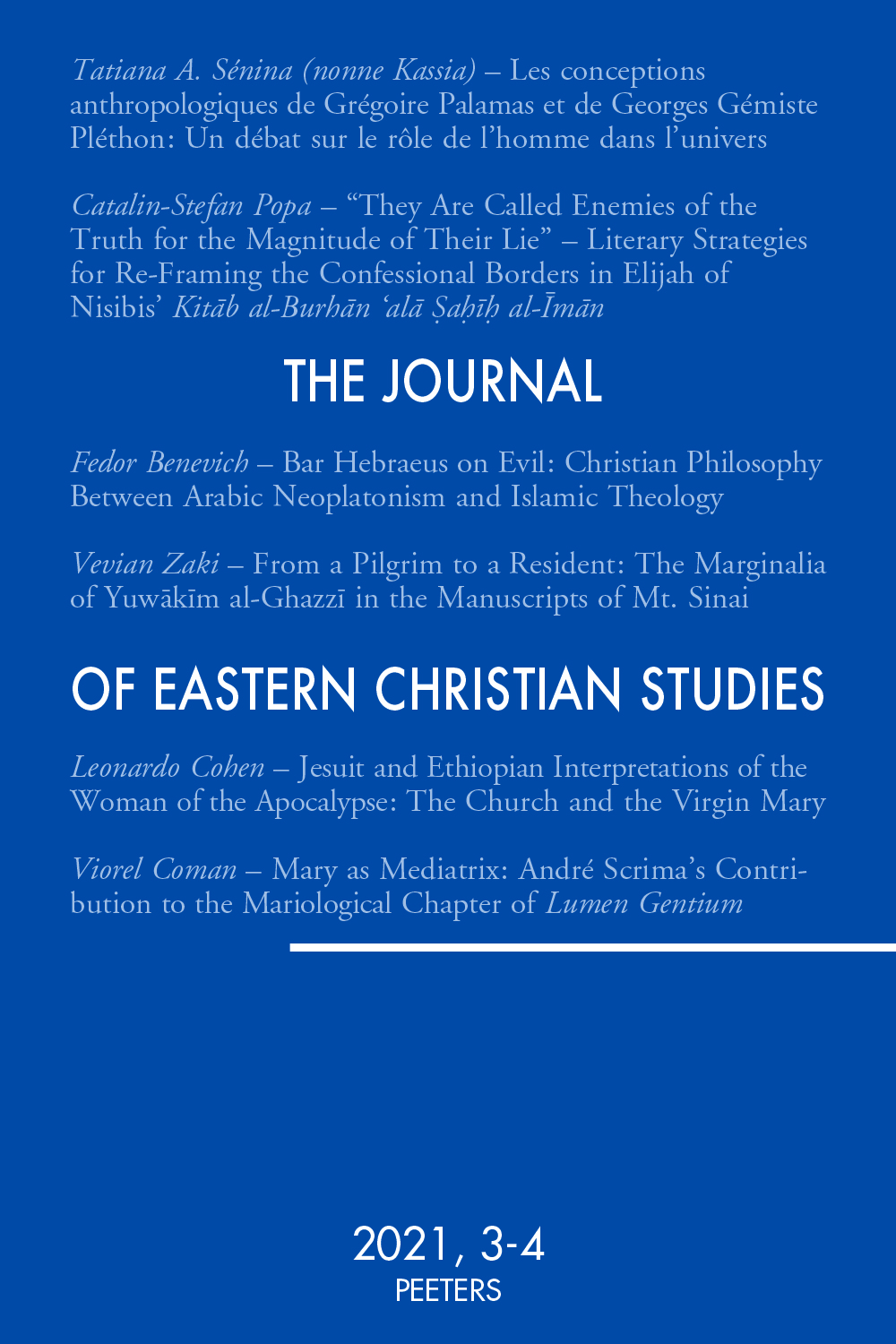 Document Details :

Title: Who Is Sophia and Why Is She Writing My Manuscript?
Subtitle: Vladimir Solov'ëv and the Channeling of Divine Wisdom
Author(s): KORNBLATT, Judith Deutsch
Journal: Journal of Eastern Christian Studies
Volume: 59 Issue: 3-4 Date: 2007
Pages: 213-244
DOI: 10.2143/JECS.59.3.2030870

Abstract :
This article examines the Russian philosopher and theologian Vladimir Solov'ëv's attempt to articulate his personal visions of Divine Wisdom or Sophia in the cultural context of Russia at the turn of the twentieth century. During these final decades of the Russian Empire, when materialist philosophy competed with spiritualism for cultural dominance, Solov'ëv was able to reconcile liberal values of human rights with his mystical encounters with Divine Wisdom. Drawing on the tradition of Divine Wisdom in Western and Russian culture, Solov'ëv expressed these encounters with Sophia in poetry, in philosophical and theological lectures and articles, and in automatic writing. The current study will look at each of these forms to determine how Solov'ëv's particular articulation of Divine Wisdom reverberates with the intellectual and creative climate of his time. Specifi cally, we will find reflections of his intuitions in spiritualist investigations in America and Europe (W. James and participants in the Society for Psychical Research), in the modernist poetry of Britain and France (Yeats and the Surrealists), as well as in twentieth-century psychology. Unlike many of his contemporaries, however, who sought Sophia in either the material realm or the spiritual, Solov'ëv would assert that she is both supernatural and profoundly human. For him, Sophia was the bridge between the opposing worlds of matter and spirit, as well as the transfigurer of them both. Throughout his oeuvre, Sophia points both backward and forward, upward and downward, partaking of mysticism and matter. We will find that it is precisely this trait that makes Solov'ëv's Sophia so appropriate for his chaotic and contradictory time.


Download article