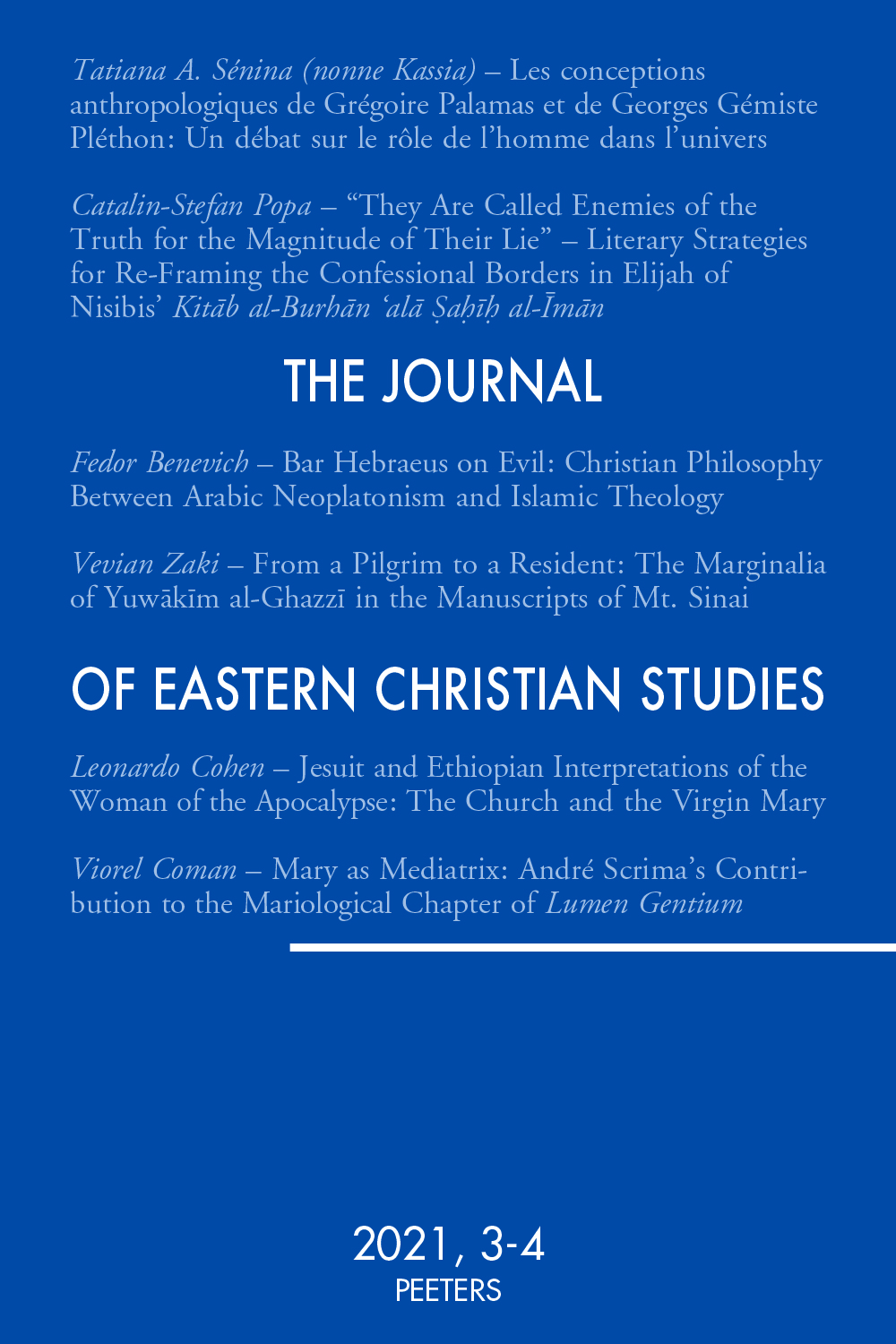 Document Details :

Title: Solov'ëv's Sophia as a Mediating Principle
Author(s): HELLEMAN, Wendy Elgersma
Journal: Journal of Eastern Christian Studies
Volume: 59 Issue: 3-4 Date: 2007
Pages: 185-211
DOI: 10.2143/JECS.59.3.2030869

Abstract :
This discussion of Sophia as a mediating principle recognizes the important role of mediation in bringing together two poles or reality, material and spiritual, separated from creation. Solov'ëv's The Meaning of Love presents Eros in that role, assuring ultimate unifi cation of all things through a process of transformation. Such a role is assigned to Sophia in La Sophia, the Lectures, and La Russie. In these Sophia appears to present a doubling of the work of the world soul in mediating; nonetheless her role is distinct to the extent that the world soul also is fallen, a factor acknowledged in all these three works. Sophia is typically regarded as feminine, but the discussion fi nds this feminine character not to be essential to the work of mediation. Femininity is important in 'earlier' stages of the historic process, but in guiding history to its culmination Sophia models a resolution of gendered opposition in androgynous union. By giving Sophia a strong role in mediation, Solov'ëv assigns a subordinate position to Mary, even though he was well aware of Catholic exaltation of Mary as 'intercessor' and 'queen of heaven' (and aspects of his portrayal of Sophia may well have been modeled on the latter). More serious are the implications for Solov'ëv's view of the mediating work of Jesus. He accents a revelational, or ontological mediation between divine and mortal beings in his presentation of Jesus, not traditional soteriological understanding of Jesus as mediator.


Download article