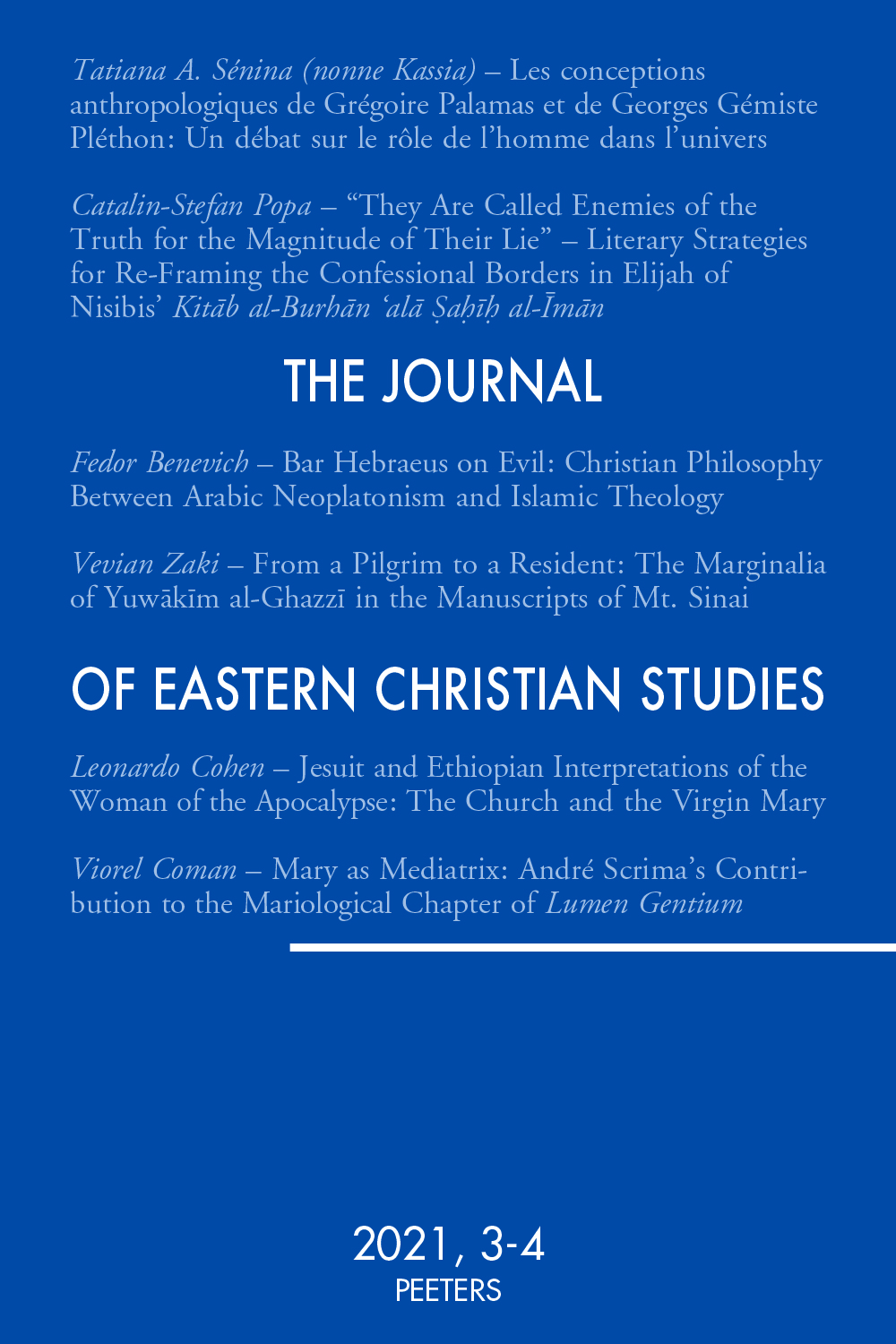 Document Details :

Title: Bulgakov on Sophia
Author(s): SLESINSKI, Robert
Journal: Journal of Eastern Christian Studies
Volume: 59 Issue: 3-4 Date: 2007
Pages: 131-145
DOI: 10.2143/JECS.59.3.2030866

Abstract :
The theme of the 'sophianicity of the world' as bearing the mark of a heavenly Creator-Wisdom (Sophia) is a constant feature of Sergius Bulgakov's thought, as evidenced in his early works on the philosophy of economics and religion. His express aim in the major theological period of his life study is to extricate the full meaning of Byzantium's legacy of a 'hieroglyphic sophiology' for Orthodox dogmatic theology. The central point of all sophiology, Bulgakov maintains, is the elucidation of the relation of God and the world or, in sophiological terms, the links obtaining between Divine Sophia and creaturely Sophia. The chief intuition of Bulgakov in this regard is the notion of 'co-image-bearing-ness' (so-obraznost') between the One and the other, between the heavenly prototypes and their terrestrial counterparts. In drawing out the implications of Divine Sophia in the Holy Trinity, Bulgakov fashions the hypostasis of the Father as the Creator in and through Divine Sophia as disclosed in the dyadic sophianic, self-revealing activity of the Son as the Wisdom or 'content' of the Godhead and the Holy Spirit as the manifestation of the Glory of the Divinity. In treating Ousia-Sophia-Glory in this context, Bulgakov maintains what comes to the fore is 'equivalence in difference'. In explicating the dogma of the consubstantiality of the Holy Trinity, Bulgakov notes how the Godhead condescends 'to relate' with creaturely being, thereby rendering Himself 'creatural Sophia'. Absolute Divine Sophia thereby becoming 'relative' to creatural Sophia, a necessary correlativity of Divine Sophia and creatural Sophia obtains. In the same breath, creation in some real way becomes a self-revelation of God himself, with the prototypes of all creatures being with the Divinity before creation. Problematic aspects of Bulgakov's theses still need to be openly discussed. These include his reductivist understanding of causality – it being only of the mechanical, empirical order – and his conception of creaturely Sophia as a 'world soul' (a vestige of Solov'ëv) among other matters.


Download article