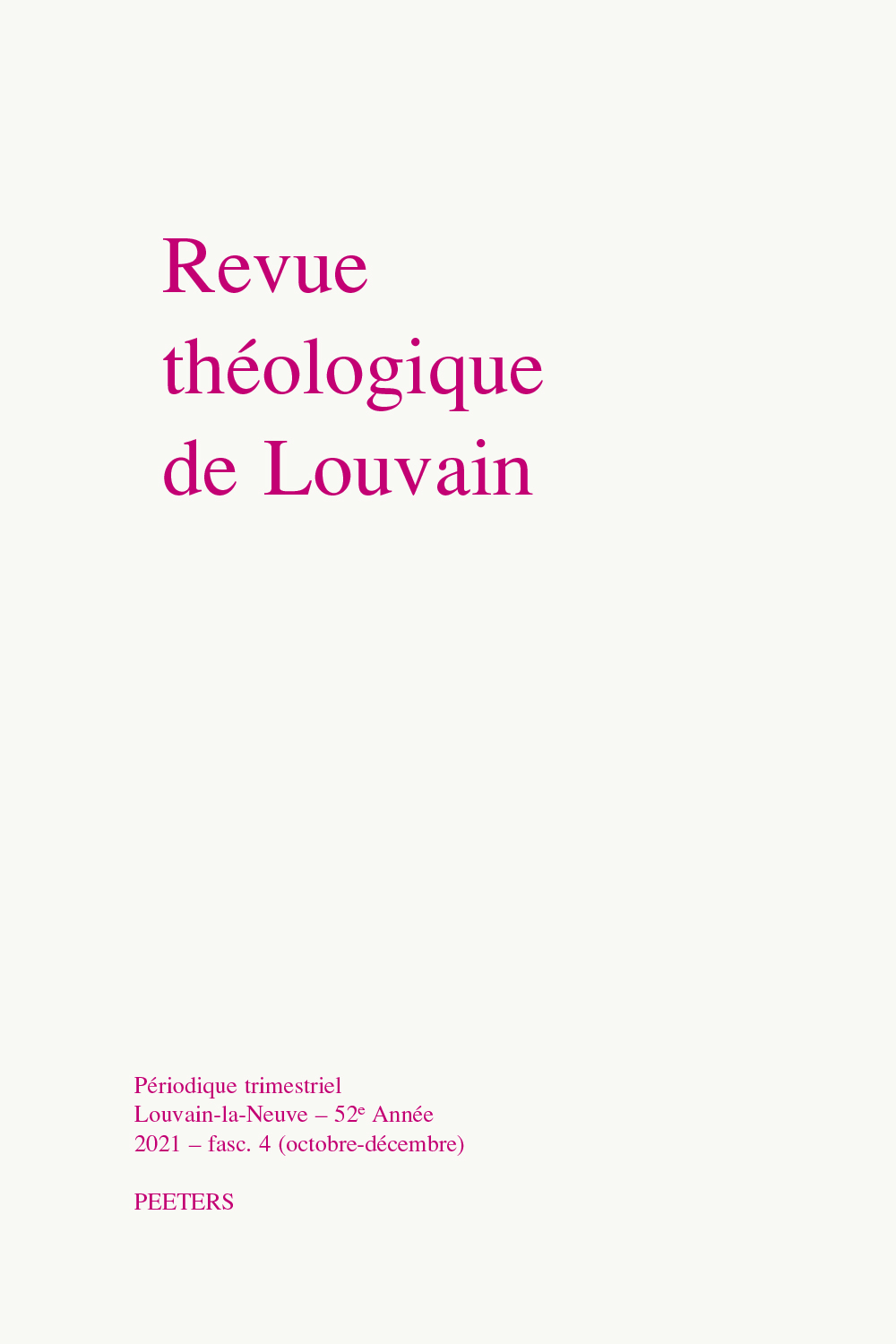 Document Details :

Title: La religion dans la jurisprudence européenne des droits de l'homme
Author(s): CHRISTIANS, Louis-Léon
Journal: Revue Théologique de Louvain
Volume: 39 Issue: 2 Date: 2008
Pages: 161-176
DOI: 10.2143/RTL.39.2.2029562

Abstract :
De nos jours, les religions sont souvent invitées à prendre part à la promotion des droits de l'homme dans le monde. Dans ce nouveau cadre, les religions se voient progressivement demander d'établir leur crédibilité et leur loyauté envers une doctrine des droits de l'homme relativement homogène. Quoi qu'il en soit, il serait biaisé d'entamer une analyse de ces nouvelles responsabilités religieuses sans préalablement examiner les modes de conceptualisation du «religieux» présupposés par les doctrines des droits de l'homme elles-mêmes. Cette approche juridique n'est pas seulement utile au titre d'une analyse interne au monde du droit, mais aussi comme une contribution juridique à une compréhension élargie de l'interdisciplinarité des sciences des religions.


---

Nowadays, religions are frequently invited to participate in the promotion of human rights around the world. In this new framework, religions are progressively required to prove their own credibility and loyalty towards a quite homogeneous «human rights doctrine». However, it would be biased to go ahead analysing these new religious responsibilities within the modern world, without examining the ways of conceptualizing «religion» presupposed by the «human rights doctrines» themselves. Such a legal approach is not only useful as an internal legal approach, but also as juridical contribution to an enlarged understanding of interdisciplinarity within religious studies.


Download article