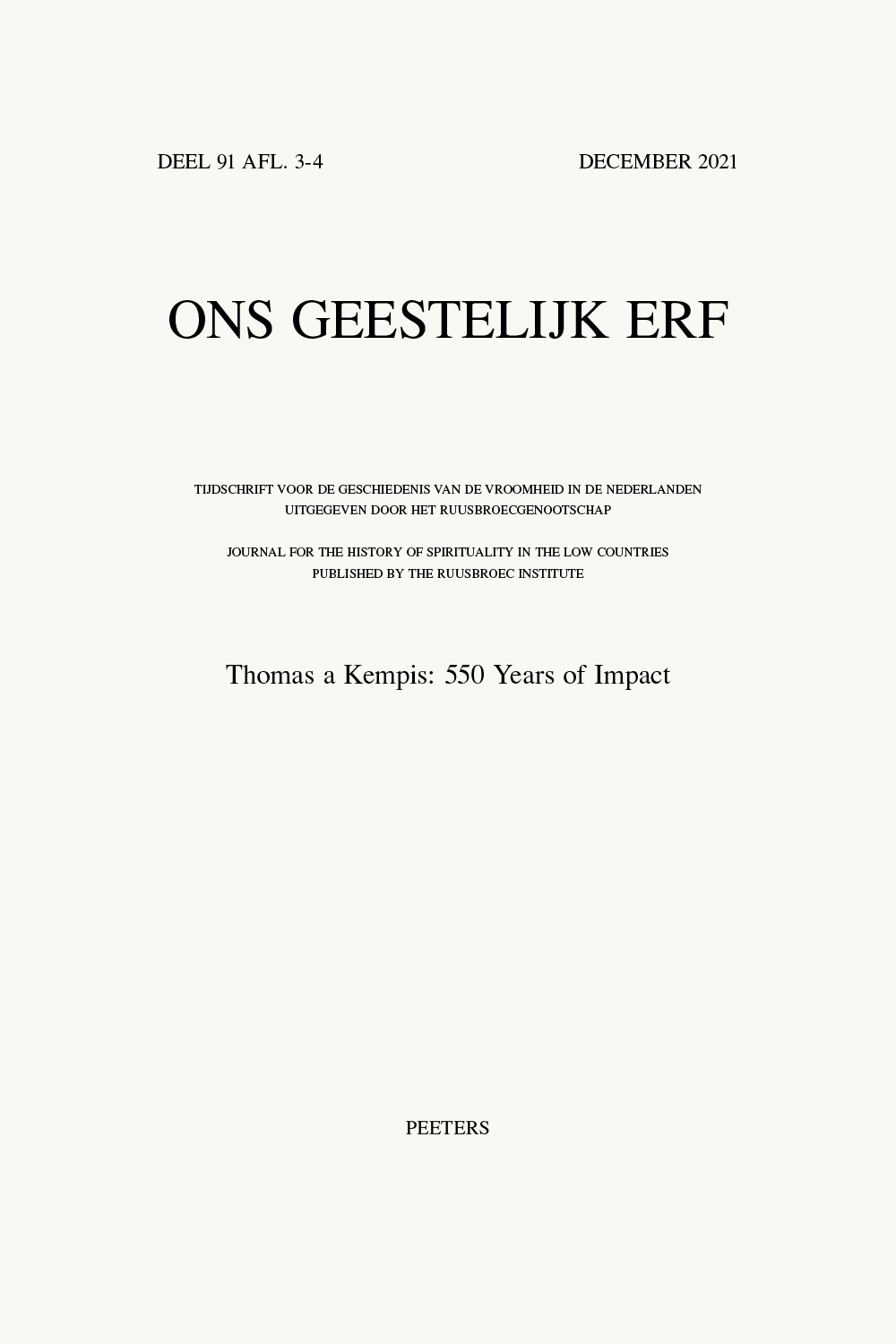 Document Details :

Title: De doorbraak van het vagevuur in de Middelnederlandse en Middellatijnse letterkunde van het Luiks-Brabantse gebied
Author(s): GOOSSENS, Jan
Journal: Ons Geestelijk Erf
Volume: 78 Issue: 3-4 Date: December 2004
Pages: 265-291
DOI: 10.2143/OGE.78.3.2028809

Abstract :
This paper has been written on the occasion of my delayed reading of J. Le Goff's book La naissance du purgatoire, and makes some commentaries on it. Le Goff's linguistic argument, the first occurrence of the abbreviated name purgatorium, is not convincing as to an absolute dating of the origin of purgatory between 1170 and 1180. The word purgatorium is a substantivized ellipsis from the attributive part of a nominal group ignis purgatorius (and variants). However, the first occurrence of such an ellipsis is no proof of the simultaneous origin of the reality expressed by it. Moreover, Dutch vagevuur, German Fegefeuer, which were written down shortly after the above-mentioned decade, are no translations of the ellipsis, but of the word group preceding it. In the third part of his book, Le Goff devotes much attention to the exemplum literature and hagiography from and about the Liège-Brabant area. My paper provides corrections and supplements to it. Especially a few vitae of mulieres religiosae illustrate the early anchoring of purgatory in the religious life of this area, presumably especially with women. They further elaborate the representation of it, and give it a more concrete form than the texts discussed by Le Goff. It does not only concern literature in Latin here, but also early versions of it in Middle Dutch verse epics, about Christina Mirabilis and Lutgardis (even two about the latter). An early transitional text is the legend of St Servatius, which was still translated/adapted in Middle Dutch and High German verses in the 12th century.


Download article