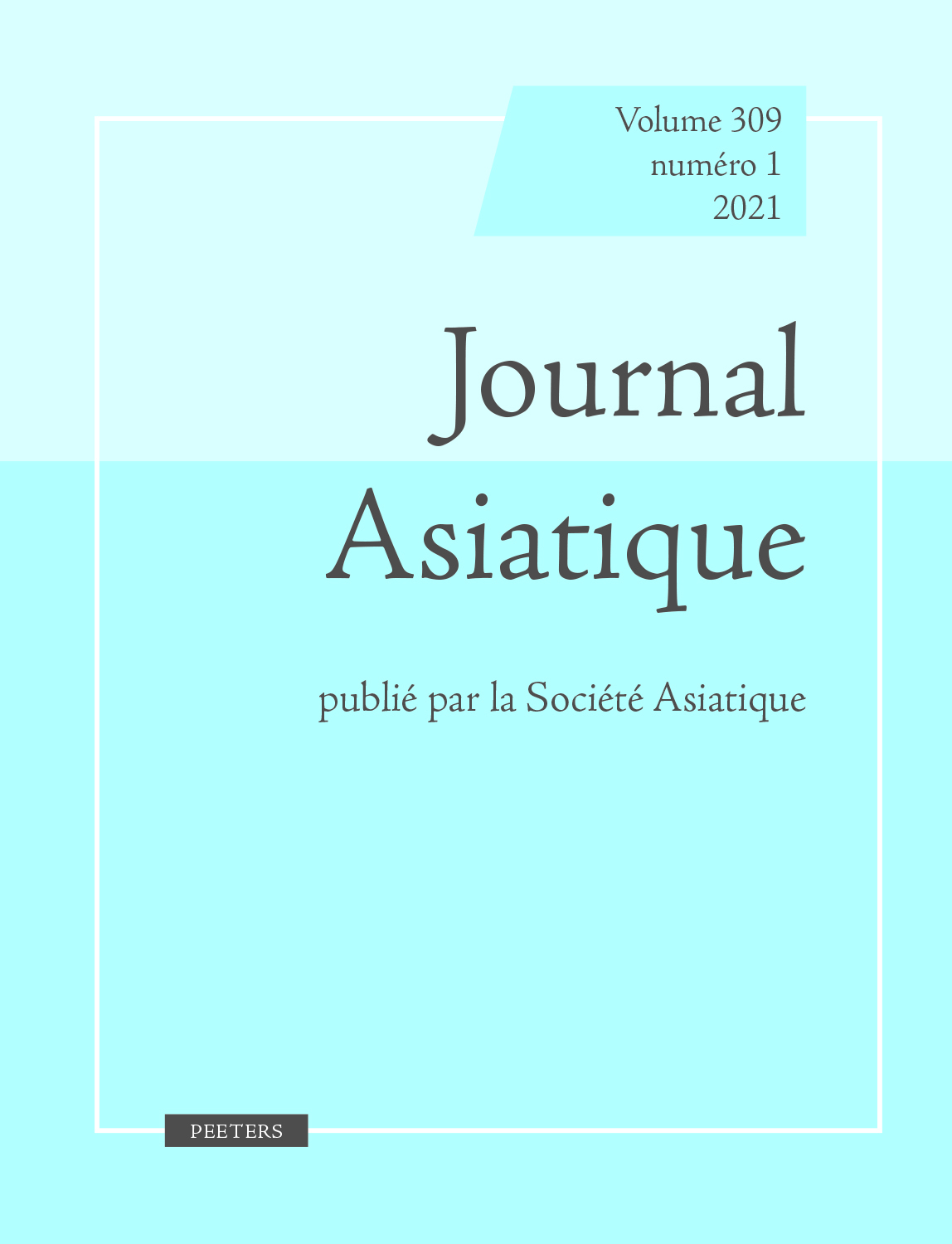 Document Details :

Title: Les dérivés de la racine rhm
Subtitle: Homme, femme et connaissance dans le Jâvdân-nâma de Fadlallâh Astarâbâdî
Author(s): MIR-KASIMOV, Orkan
Journal: Journal Asiatique
Volume: 295 Issue: 1 Date: 2007
Pages: 9-34
DOI: 10.2143/JA.295.1.2024687

Abstract :
Le Jâvdân-nâma de Fadlallâh Astarâbâdî (m. 1394) est le texte fondateur du mouvement hurûfî, né en Iran dans la deuxième moitié du XIVe siècle. Une philosophie mystique du langage, centrale pour le Jâvdân-nâma, est probablement à l'origine du nom de ce mouvement (harf pl. hurûf signifiant «lettre» ou «mot» en arabe). La composition du Jâvdân-nâma présente quelques particularités qui empêchent l'accès immédiat à ses contenus. L'obstacle principal est posé par la structure fragmentée de cet ouvrage, les données concernant chaque sujet donné étant séparées et dispersées en différents endroits du texte. Dans notre article nous avons voulu réunir ensemble les passages concernant l'un des sujets récurrents du Jâvdân-nâma, à savoir la signification de la forme corporelle humaine, masculine et féminine, dans l'expression de la Connaissance ontologique. Il se trouve que la plupart de ces passages sont conçus comme les commentaires des hadîth concernant les termes dérivés de la racine arabe RHM. Les passages sélectionnés semblent constituer un chapitre indépendant de l'anthropologie du Jâvdân-nâma et, partant, une contribution à la reconstruction des traits caractéristiques de la doctrine hurûfî originelle encore très insuffisamment connue.


---

The Jâvdân-nâma of Fadlallâh Astarâbâdî (d. 1394) is the foundational text of the Hurûfî movement, born in Iran in second half of the XIVth century. A mystical philosophy of the language, essential for the Jâvdân-nâma, explains the name of this movement (harf pl. hurûf meaning «letter» or «word» in Arabic). The composition of the Jâvdân-nâma presents some specific features which prevent the immediate access to its contents. The main obstacle is the unsystematic, «fragmented» structure of this work, the data concerning each given subject being divided and dispersed throughout the different places of the text. The purpose of our article is to put together the passages of the Jâvdân-nâma related to the signification of the human bodily form, in its male and female aspects, as the means to express the ontological Knowledge. It appears that these passages are most often conceived as the comments on the hadîth concerning the terms derived from the Arabic root RHM. The selected passages seem to constitute an independent chapter of the anthropology of the Jâvdân-nâma and, therefore, a contribution to the reconstruction of the characteristic features of the original Hurûfî doctrine, still very little known.


Download article