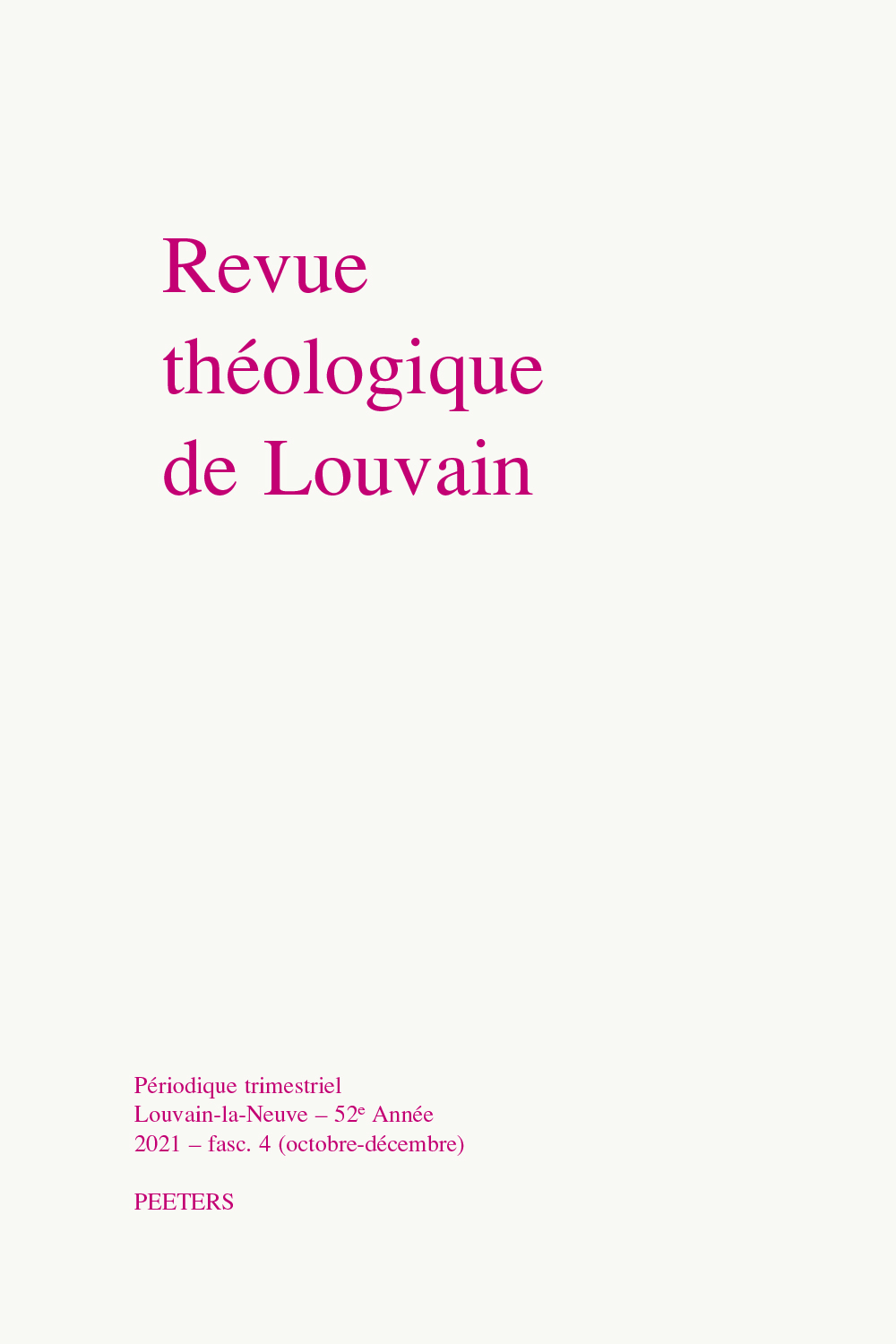 Document Details :

Title: Quels prêtres pour quels chrétiens?
Subtitle: Une réflexion de théologie pastorale
Author(s): JOIN-LAMBERT, Arnaud
Journal: Revue Théologique de Louvain
Volume: 38 Issue: 3 Date: 2007
Pages: 373-396
DOI: 10.2143/RTL.38.3.2022853

Abstract :
Au cours des dernières années, la situation de l'Église catholique au sein des sociétés occidentales a été radicalement bouleversée. Le chrétien ne peut plus vivre comme en contexte de chrétienté. L'idéal de vie chrétienne lui-même en est affecté, conduisant à une nouvelle perception du «bon chrétien». Une étude empirique en Belgique francophone a montré que les prêtres n'ont plus une commune visée d'une pastorale guidée par cet idéal du «bon chrétien» à accompagner. Une relecture d'un modèle établi pour la catéchèse (A. Fossion) permet de définir cette finalité pastorale par une série de compétences à acquérir. Ces changements conduisent aussi à repenser le ministère du prêtre-curé, caractérisé dorénavant par: un travail en équipe; une pastorale communionnelle; une foi recentrée sur le Christ, Messie crucifié et glorifié, avec qui la traversée pascale de toute crise individuelle et collective est possible.


---

During the last few years, the situation of the Catholic Church within Western societies has been radically shaken. The Christian can no longer live as though he were in a context of Christendom. The ideal of Christian life has itself been affected and has led to a new perception of the «good Christian». An empirical study in French-speaking Belgium has shown that priests do not have the same common goal of pastoral care shaped by the ideal of a «good Christian» to accompany. A rereading of a model established for catechesis (A. Fossion) allows one to define this pastoral finality as a series of competencies to be acquired. These changes bring about a rethinking of the ministry of the priest which is henceforth characterized by: team-work, communional pastoral care, faith recentred on Christ the crucified and glorified Messiah with whom the Paschal crossing of each individual and collective crisis is possible.


Download article