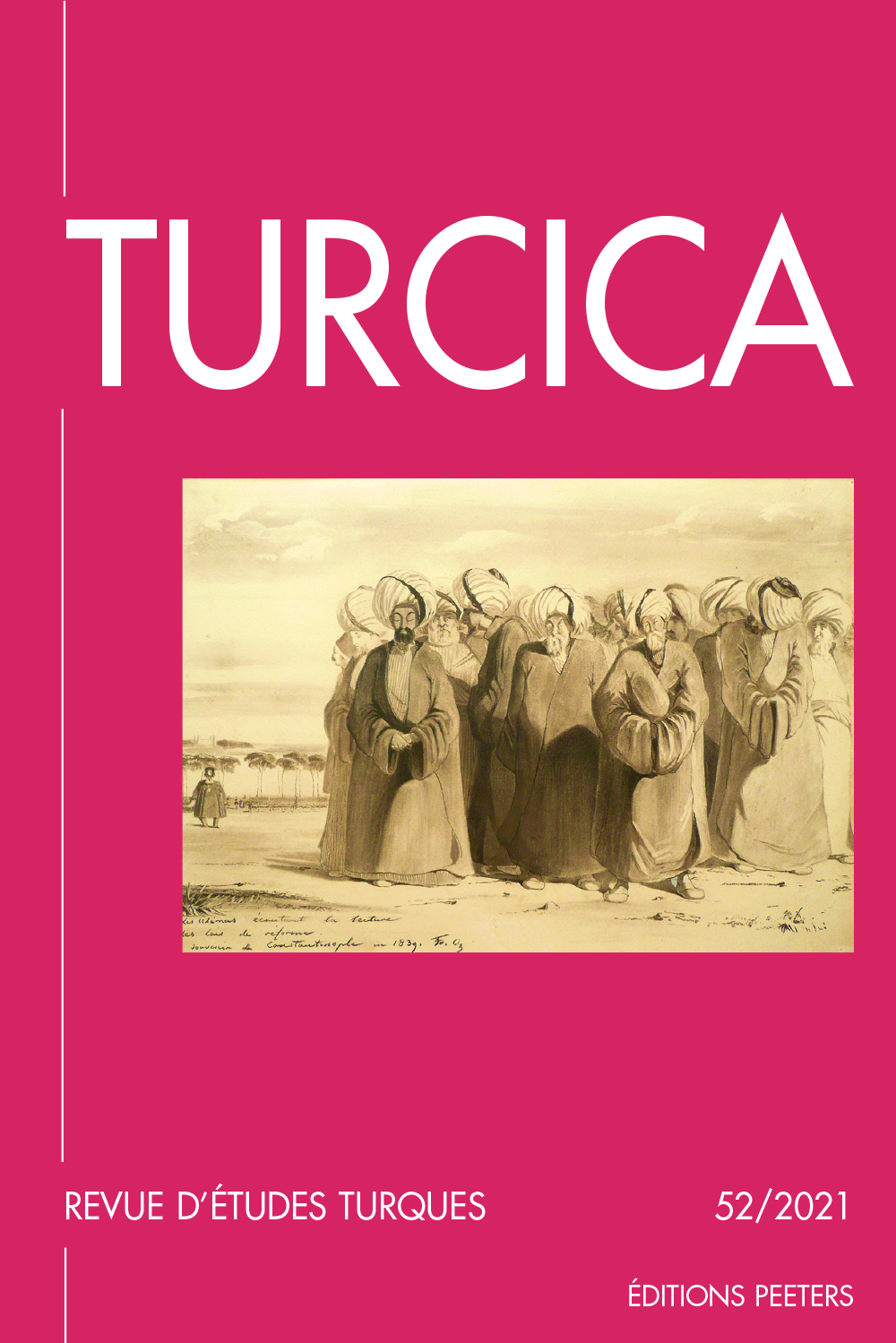 Document Details :

Title: Subversive Eulogies
Subtitle: A Medḥīye about the Prophet and the Twelve Imams by 'İmād ed-Dīn Nesīmī
Author(s): HESS, Michael Reinhard
Journal: Turcica
Volume: 38 Date: 2006
Pages: 3-45
DOI: 10.2143/TURC.38.0.2021269

Abstract :
The present article analyzes an encomiastic ghazal (medḥīye) about the prophet Muḥammad and the twelve Shiite imams. It belongs to the Turkic poet Seyyid 'İmād ed-Dīn Nesīmī. He lived around A.D. 1400 and was a prominent member of the "heterodox" Ḥurūfīya movement. By means of a philological and literary interpretation of the medḥīye and through its contextualization within the historical and ideological background the revolutionary potential of ghazal poetry is brought to the surface. This potential rests on the ability of this literary genre to hide meanings, remain vague and make ambiguous references. Concrete examples from the text show how Nesīmī uses these qualities in order to introduce new semantic layers and modes of expression into a highly conventionalized literary tradition and to insert subversive readings into a strongly conservative religious environment. A transcribed text and translation of the text is included.


---


Cet article analyse un ghazal (medḥīye) d'éloge concernant le Prophète et les douze imams chiites. L'auteur en est le poète turc Seyyid 'İmād ed-Dīn Nesīmī. Il vécut vers 1400 après J.C. et fut un membre éminent du mouvement hétérodoxe Ḥurūfīya. Au moyen d'une interprétation philologique et littéraire du medḥīye et à travers sa contextualisation historique et idéologique, le potentiel révolutionnaire du ghazal apparaît. Ce potentiel repose sur la capacité de ce genre littéraire à cacher les significations, à rester vague et à faire des références ambiguës. Des exemples concrets extraits du texte montrent comment Nesīmī utilise ces qualités en vue d'introduire de nouvelles lois sémantiques et des modes d'expression dans une tradition littéraire hautement conventionnelle et à insérer des lectures subversives dans un environnement religieux fortement conservateur. Une transcription et une traduction du texte sont incluses.


Download article