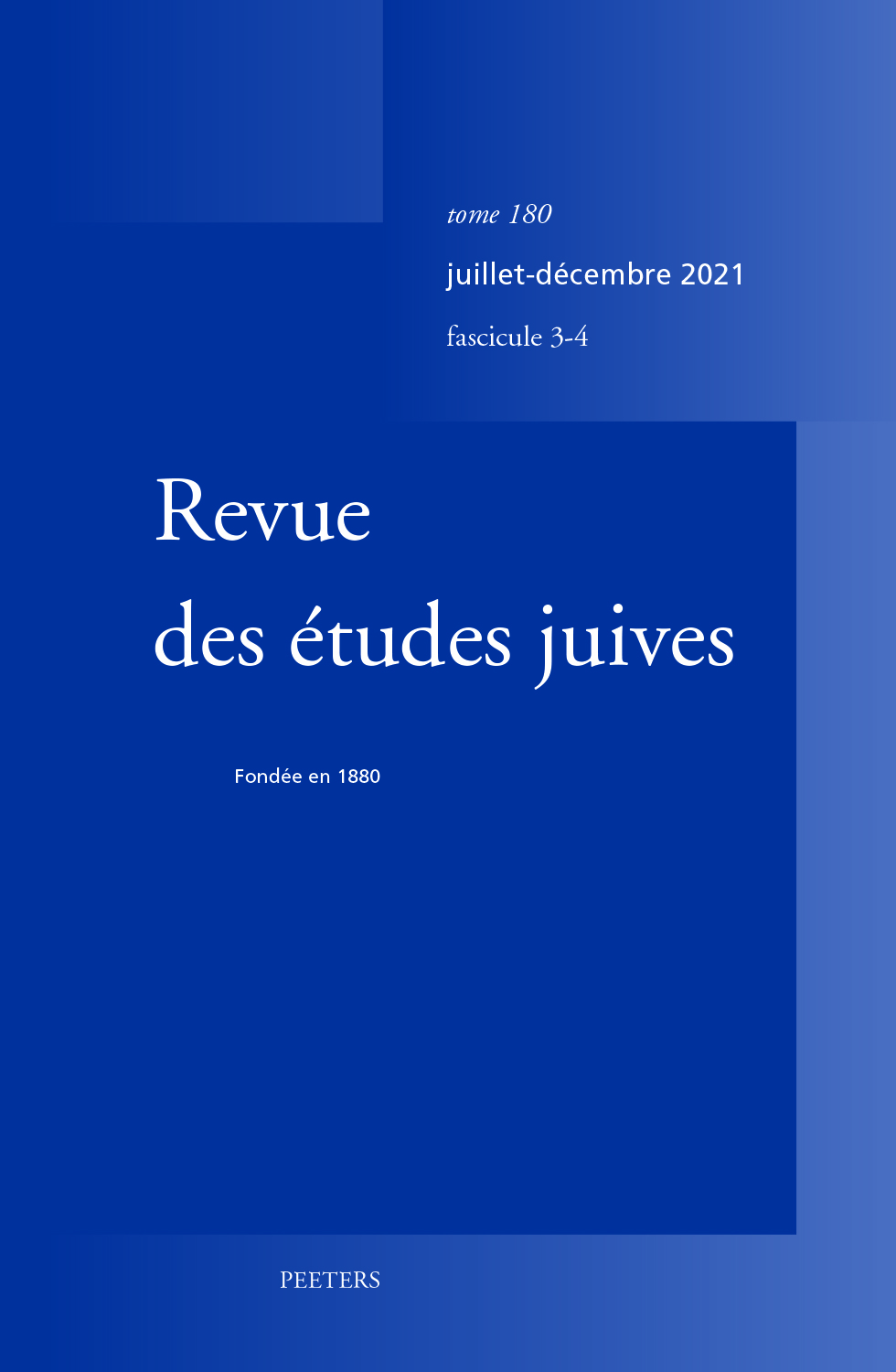 Document Details :

Title: «Les Juifs ont une queue»
Subtitle: Sur le thème mineur de la construction de l'altérité juive
Author(s): SAVY, Pierre
Journal: Revue des Études Juives
Volume: 166 Issue: 1-2 Date: janvier-juin 2007
Pages: 175-208
DOI: 10.2143/REJ.166.1.2020281

Abstract :
Quel rôle la construction de l'altérité (juive) joue-t-elle dans celle de l'identité (chrétienne)? La synonymie, longtemps attestée, de «chrétiens» et «hommes» se heurte au «casse-tête» juif — les juifs vivent en effet au coeur de la société, pensée comme tout entière chrétienne. En les déshumanisant, la croyance selon laquelle ils ont une queue, attestée depuis la fin du Moyen Âge, résout, à peu de coût, ce problème. Elle opère une dégradation qui, en situant le juif entre la bête et le diable, entre en écho avec des thèmes très riches. Enfin, cette croyance, qui obéit à la nécessité, sentie avec force, de distinguer clairement entre chrétiens et juifs, peut être interprétée comme une métaphore populaire d'un thème théologique chrétien: Israël étant devenu, par le refus de reconnaître la nouvelle alliance, le «peuplequeue », il serait naturel que les fils d'Israël aient une queue.


---

What role did Jewish otherness play in the formation of late-medieval Christian identity? The long attested synonymy of "Christians" with "men" was constantly threatened by the presence of Jews in the heart of a society thought to be entirely Christian. By dehumanizing Jews as a debased "Other", the belief (first documented in the late Middle Ages) that Jews had tails resolved this problem easily. It placed the Jew in a category somewhere between beast and Devil, and thus echoed richer themes. Moreover, this belief, which gave expression to the strongly perceived necessity to distinguish between Christians and Jews, may be interpreted as a popular metaphor for a Christian theological theme: after refusing to recognize the "New Covenant", Israel became the lowliest of nations in God's eyes, the "tail", as it were, of the earth's peoples, and so it would be only natural for the sons of Israel to possess actual physical tails.


Download article