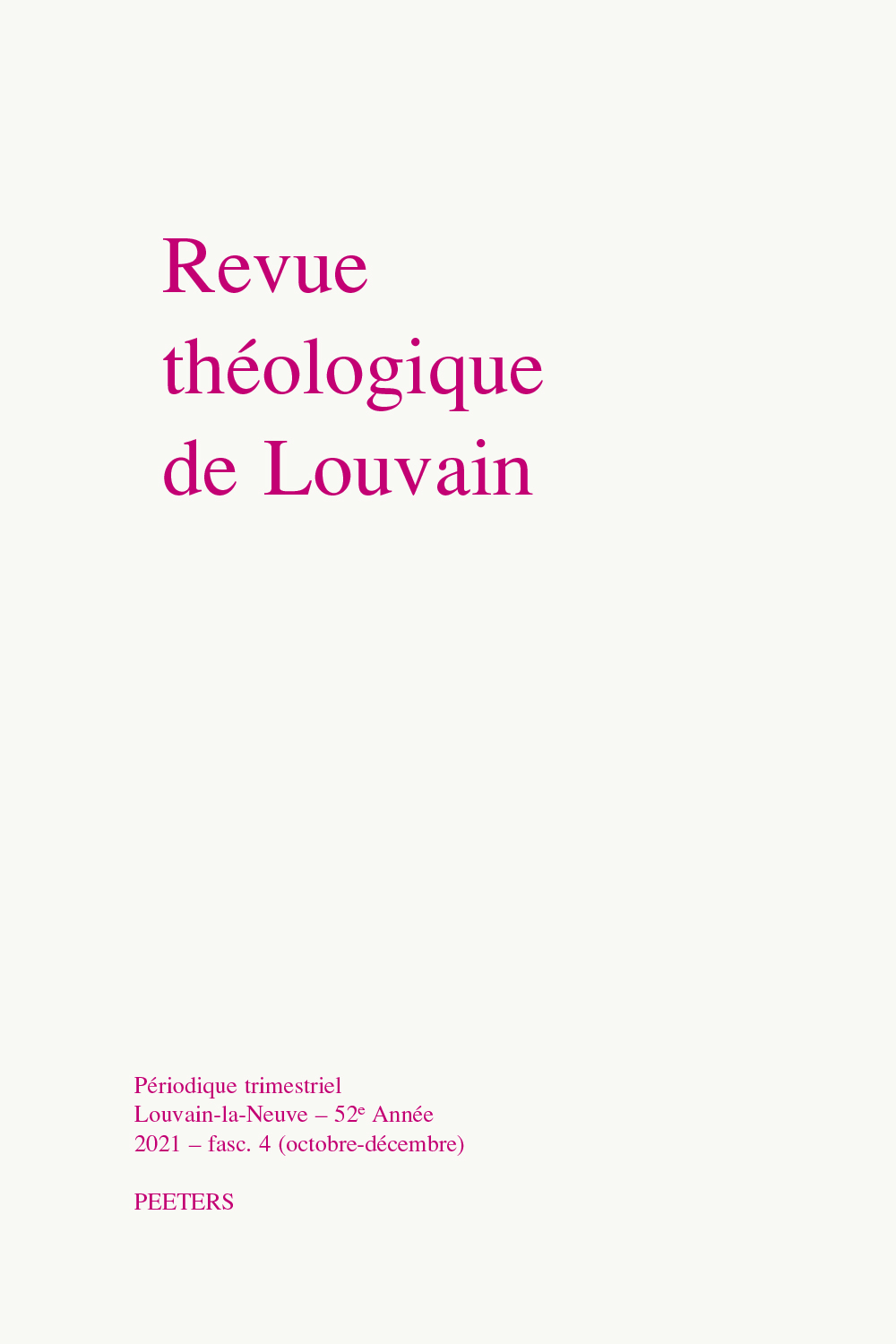 Document Details :

Title: L'intrigue du quatrième évangile
Subtitle: Ou la christologie mise en récit
Author(s): SEVRIN, J.-M.
Journal: Revue Théologique de Louvain
Volume: 37 Issue: 4 Date: 2006
Pages: 473-488
DOI: 10.2143/RTL.37.4.2019292

Abstract :
Bien qu'on ne puisse réduire la cohérence narrative des actions racontées par le quatrième évangile à une intrigue unique, une intrigue principale articule et unifie toutes les autres: c'est l'intrigue d'action de Jésus qui le montre «posant son âme» dans une souveraine liberté, accomplissant ainsi l'oeuvre que le Père lui a donnée. La trajectoire des autres personnages est subordonnée à cette intrigue centrale, comme le montre l'exemple des disciples; quant aux micro-récits, ils peuvent pour la plupart être lus comme des anticipations ou des figures de l'oeuvre unique accomplie par Jésus à la croix.


---

Although the narrative coherence of the actions narrated in the 4th Gospel cannot be reduced to a single intrigue, one main intrigue organizes all the others and grants them unity. It is the intrigue built around Jesus' action, where he is shown to «lay down his life» with sovereign freedom, fulfilling the work of the Father. The trajectories of the other characters, for instance those of the disciples, are subordinated to that central intrigue. And most of the shorter narratives may be read as anticipations or figures of the unique work accomplished by Jesus on the cross.


Download article