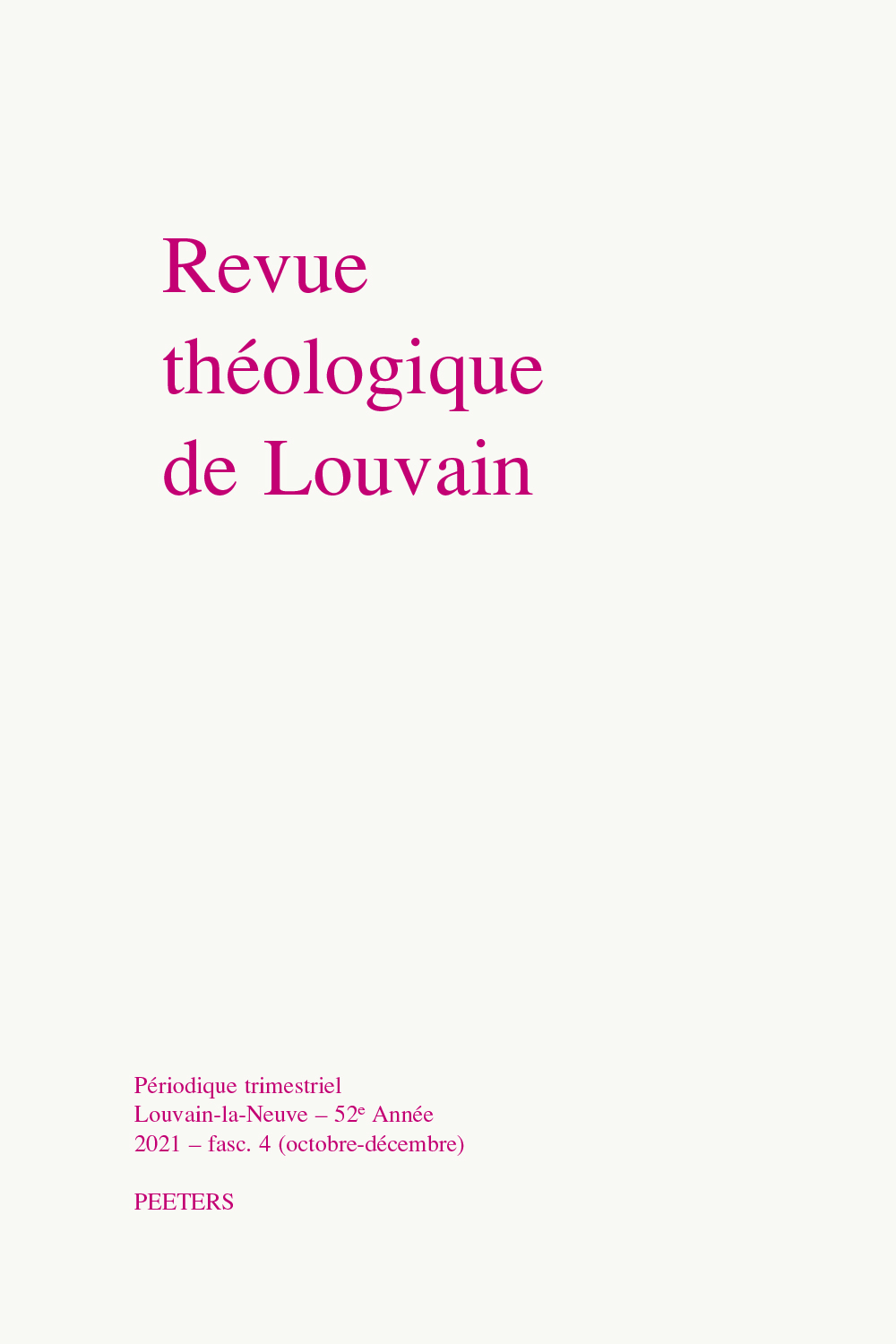 Document Details :

Title: Saints et héros
Subtitle: Vies parallèles et psychologies spécifiques
Author(s): SAROGLOU, V.
Journal: Revue Théologique de Louvain
Volume: 37 Issue: 3 Date: 2006
Pages: 313-341
DOI: 10.2143/RTL.37.3.2018929

Abstract :
Le saint et le héros sont plus que deux versions de la même figure qui s'adapterait en fonction du domaine de référence (cité ou communauté croyante). En tirant profit entre autres des études récentes en psychologie de l'héroïcité et en psychologie de la religion, l'article examine les similitudes et les divergences entre le saint et le héros en les considérant comme deux figures anthropologiques avec des psychologies sous-jacentes spécifiques. Ces figures partagent évidemment des structures similaires et se renforcent mutuellement (voir la héroïsation du saint et la sainteté du héros). Toutefois, les rapports spécifiques que chacune de deux figures entretient avec une série des réalités (dont notamment l'inscription de l'action dans le temps, l'intégration des qualités variées correspondant aux différentes dimensions de la vie, la réalité effective et l'ampleur de l'altruisme, la place faite à la gloire et à l'humilité, la masculinité et la force d'attractivité) obligent à envisager chaque modèle comme distinct voire par moments comme étant en partie aux antipodes de l'autre.


---


The saint and the hero are more than simply two versions of the same model that would have been adapted in terms of the domain of reference (the city or the community of believers). Making use among others from recent studies in the psychology of heroism and the psychology of religion, the article examines similarities and divergences between the saint and the hero considered as two anthropological figures with underlying specific psychologies. These figures share of course similar structures and reinforce each other (for example the heroism of the saint and the sanctity of the hero). However, the specific links that each model has with a series of realities (in particular, the insertion of action in time, the integration of various qualities across different dimensions of life, the effective reality and amplitude of altruism, the place given to glory and humility, masculinity and the force of attraction) require us to consider both models as distinct, and sometimes even, to some extent, as being worlds apart.


Download article