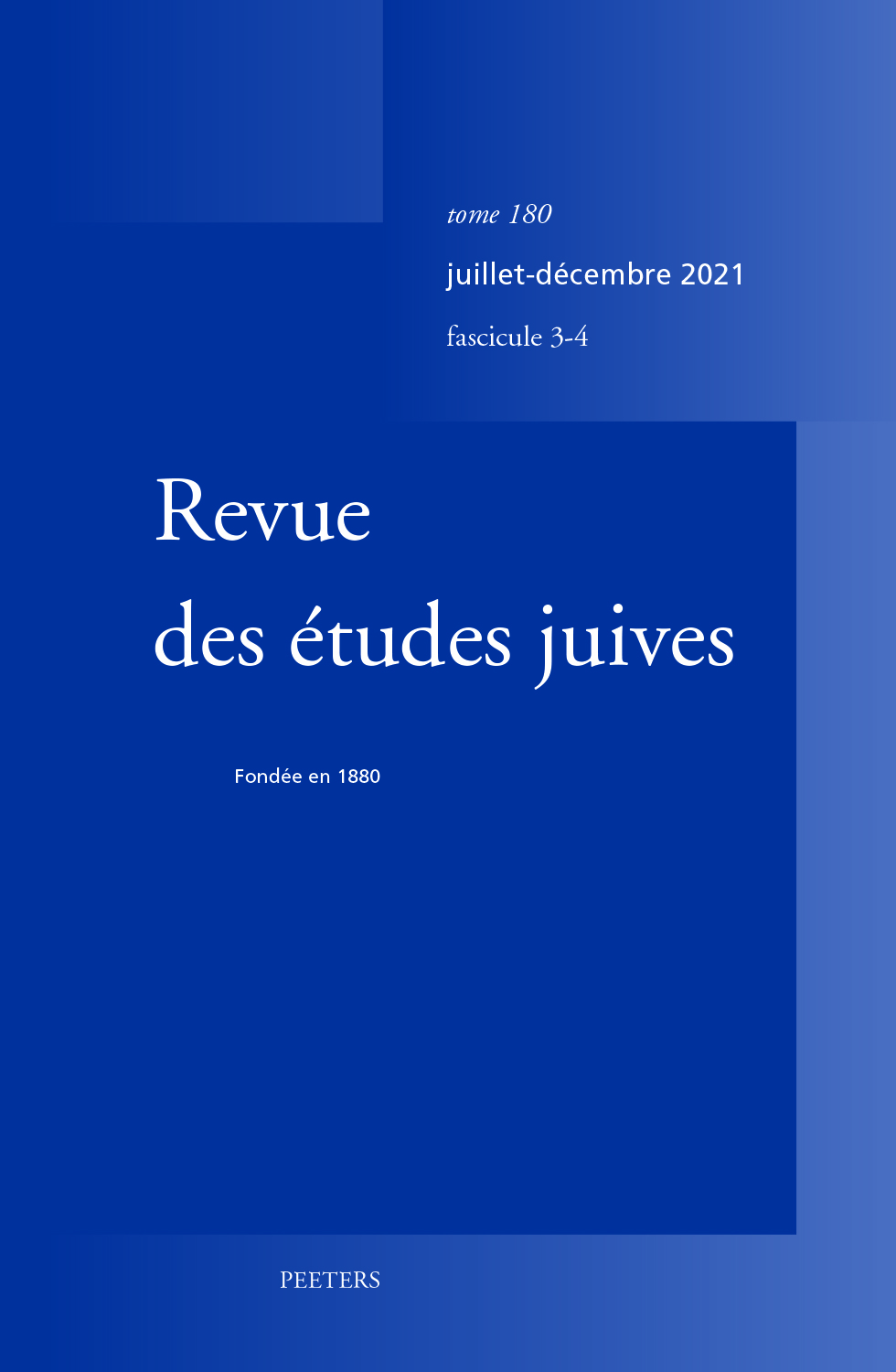 Document Details :

Title: Les conséquences du dogme eucharistique sur les transformations de l'antijudaïsme médiéval
Author(s): ERNER, Guillaume
Journal: Revue des Études Juives
Volume: 165 Issue: 3-4 Date: jullet-décembre 2006
Pages: 397-433
DOI: 10.2143/REJ.165.3.2018357

Abstract :
En l'espace de trois siècles, du Xe au XIIIe siècle, la situation des juifs d'Occident se fait précaire. Tolérés pendant une longue période, ils deviennent victimes de persécutions, avant d'être expulsés. Ce changement d'attitude à leur endroit s'accompagne d'une diabolisation de leur être. Auparavant, il leur suffisait de se convertir pour être des chrétiens comme les autres. À la fin du Moyen Âge, la conversion devient difficile, voire impossible: tout se passe comme si l'on prêtait aux juifs une essence différente de celle des chrétiens. Comment expliquer cette évolution? Une piste peut être fournie par la pratique eucharistique, qui a connu sa formulation théologique définitive à cette époque, après de longues controverses. L'hostie, soudain placée au coeur de la dévotion des fidèles, aurait servi d'apprentissage de l'essence au plus grand nombre. Plus encore, en incarnant le corps du Christ, elle a représenté le désir de la chrétienté de se penser au travers de la métaphore d'un organisme dont toute altérité devait être exclue.


---

Between the Xth and the XIIIth centuries, the situation of the Jews in Occident became more and more precarious. They had been previously tolerated but, at the end of this period, they were demonized and became the target of persecutions. Beforehand, all they had to do to become Christians as the others was to be converted. But at the end of the Middle Ages, conversion was more difficult, and sometimes impossible. It seems that Jews were considered then as essentially different from Christians. This change may be explained by the theological formulation of the Eucharist which appeared at this time as a consequence of religious disputations. Host was placed at the centre of the believers' devoutness and, being a sign of Christ's incarnation, was considered as a symbol of the Christian conviction to be part of an organism from which every kind of otherness had to be excluded.


Download article