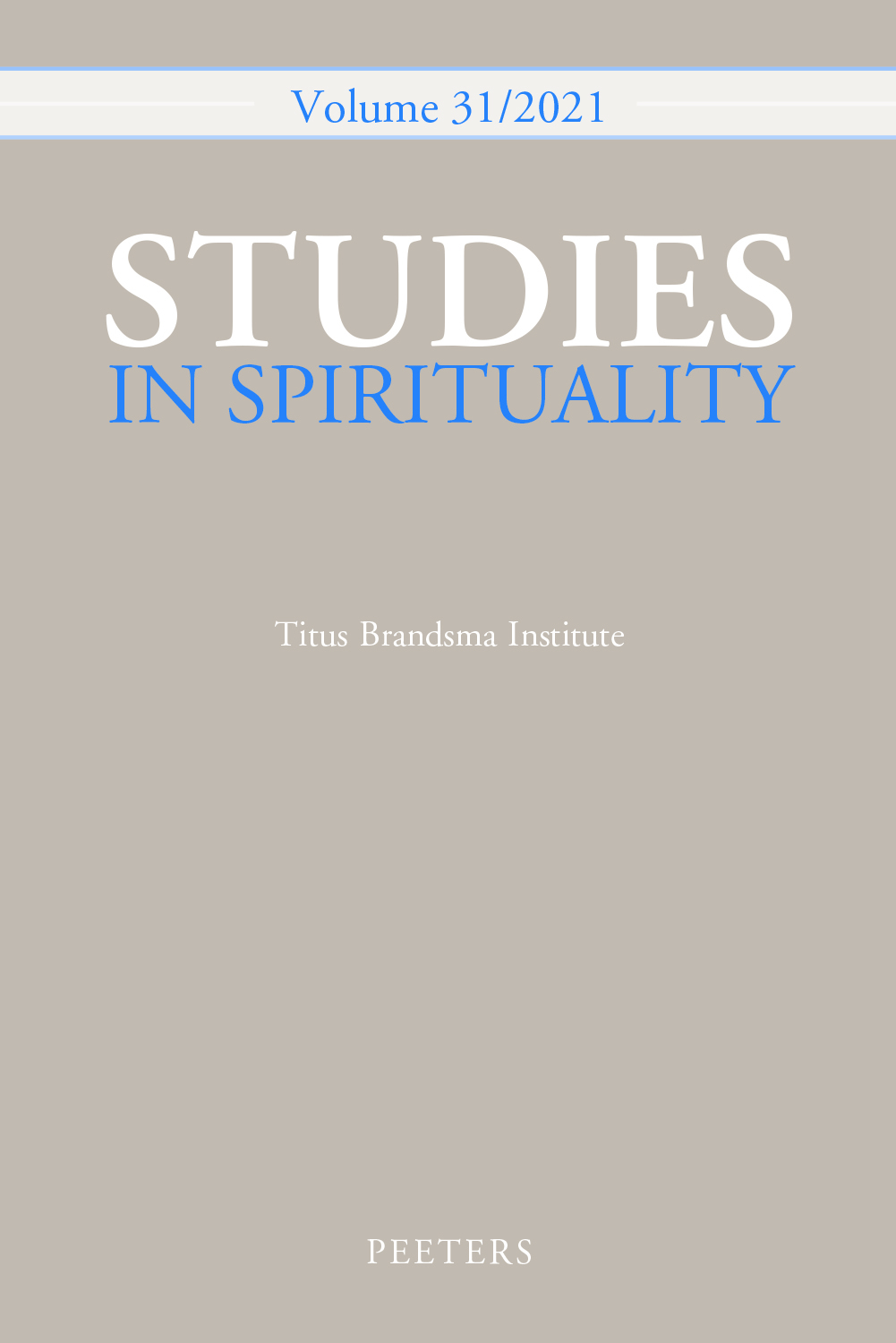 Document Details :

Title: The Gnostic Narratives of Bernadette Roberts
Author(s): VERSLUIS, Arthur
Journal: Studies in Spirituality
Volume: 16 Date: 2006
Pages: 205-213
DOI: 10.2143/SIS.16.0.2017799

Abstract :
It is noteworthy that the twentieth century did not produce many Christian mystics in the classical tradition of via negativa. A striking exception is the American author Bernadette Roberts (b. 1931), who once remarked that her place is 'outside the traditional frame of reference – or the beaten path of mystical theology so well travelled by Christian contemplatives'. Roberts's writings chronicle her progressive spiritual realizations of what she came to call 'no-self'. Late in her book The Experience of No-Self, she acknowledges her deep affinity with Eckhart as 'one who has made the journey [to no-self] and crossed over', and it is to his via negativatradition as much as any that she belongs. The works of Bernadette Roberts remind us of what we could call a classical American tradition that does emphasize or privilege direct individual experience. This tradition is inaugurated by the nineteenth-century American Transcendentalists, notably Ralph Waldo Emerson, Henry David Thoreau, and Bronson Alcott, and is visible also in William James's Varieties of Religious Experience.
Roberts offers extended, multi-volume commentaries on her spiritual experiences, and sees herself as a pioneer, as an individual striking out into new territory on her own, and her books as the chronicle of her inner experiences. Roberts represents very American tendencies – above all, the willingness to strike out on one's own, the refusal to accept received ways of thinking, and the insistence on one's own direct experience as the arbiter of what is true. All of these are Emersonian characteristics that remain deeply ingrained in the American character as a whole. And both figures represent the very American notion of an individualized path, a tradition not of lodges or ancient societies, but of individual verification for oneself. While Roberts is not at present very well-known, she will without doubt be remembered and studied by not only by historians of religion, but also by all who seek a detailed experiential account of an individual's gnostic awakening.



Download article