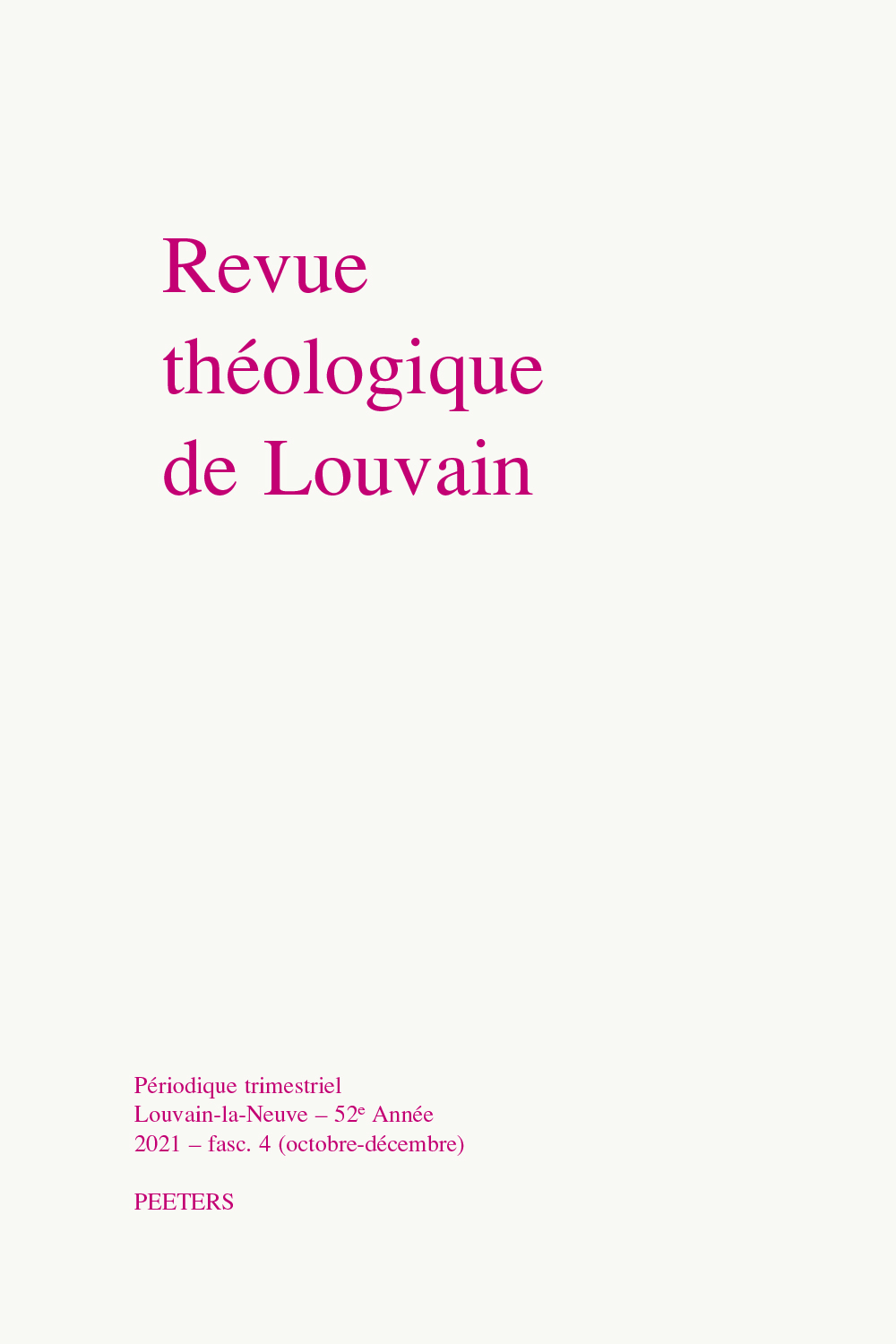 Document Details :

Title: Pierre et Jésus dans la cour du grand prêtre (Jn 18,12-27)
Author(s): ESCAFFRE, B.
Journal: Revue Théologique de Louvain
Volume: 31 Issue: 1 Date: 2000
Pages: 43-67
DOI: 10.2143/RTL.31.1.2017524

Abstract :
Le récit de l'interrogatoire de Jésus, combiné avec celui des négations de Pierre, offre au lecteur une certaine confusion: qui interroge Jésus? Hanne ou Caïphe? Ni une rectification dans l'ordre des versets, ni une recherche des différentes couches rédactionnelles ou des sources ne donnent une explication satisfaisante sur la présence des deux prêtres dans cette péricope. En revanche une analyse de type narratif montre que ce flou pourrait être intentionnel: le narrateur relativise l'importance des personnages socialement et religieusement haut placés et met en évidence l'autorité de leur prisonnier. Ainsi l'interrogatoire de Jésus par le grand prêtre serait en réalité celui du grand prêtre par Jésus. Pendant ce temps, dans un même enclos, Pierre subit son interrogatoire.


---


The narrative of Jesus' interrogation combined with Pater's denials presents a certain confusion : who is questioning Jesus ? Annas or Caiaphas ? Neither a correction of the order of the verses nor a search in the redactional layers or sources give a satisfactory explanation of the presence of the two priests in this pericope. On the other hand a narrative analysis shows that this confusion may have been intentional : the narrator is relativizing people who are socially and religiously highly placed and underlines the authority of their prisoner. Thus Jesus' interrogation by the high-priest would in fact be that of the hisgh-priest Jesus. During this time in the same enclosure, Peter is undergoing his interrogation.


Download article