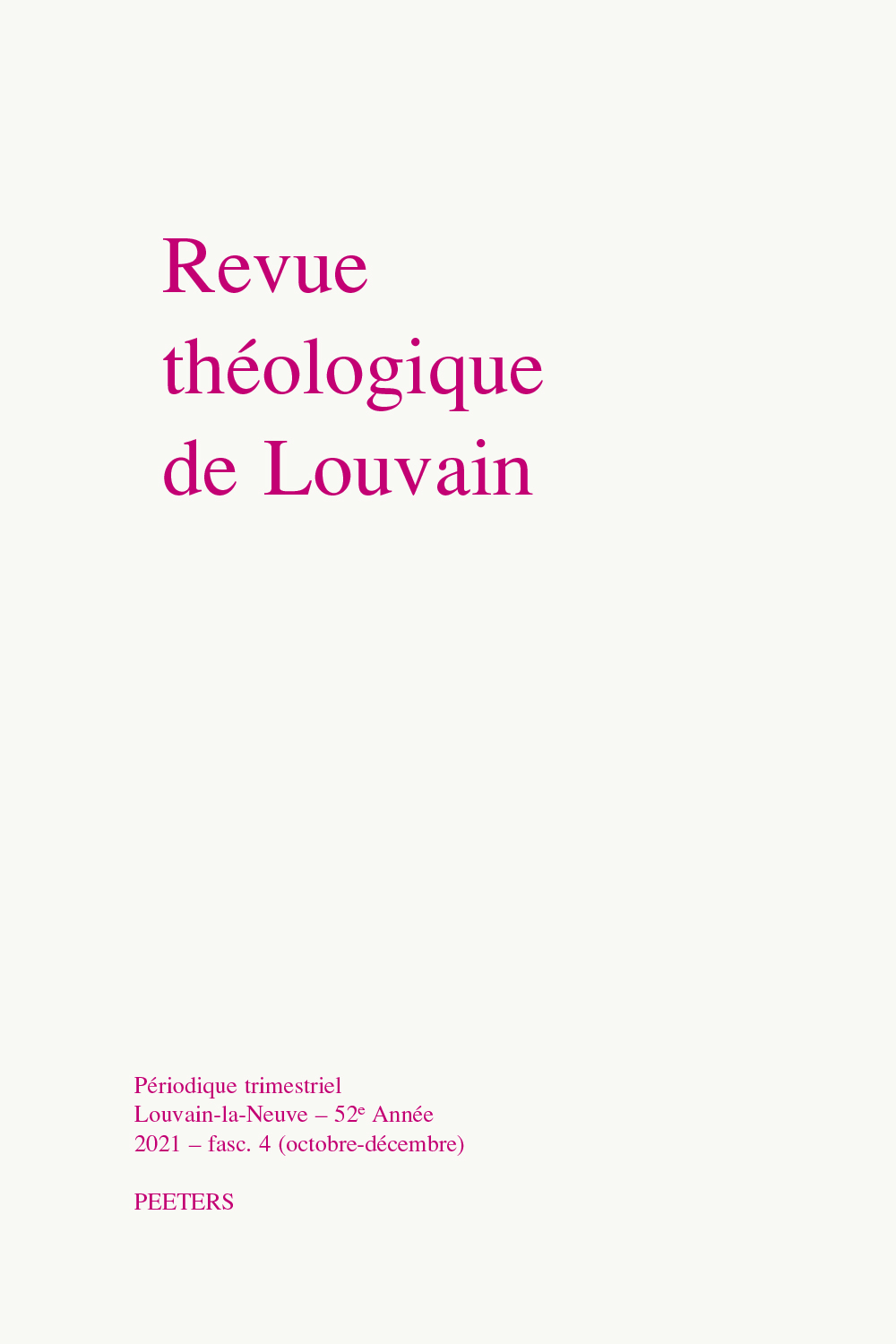 Document Details :

Title: La présence de Job et Qohélet dans « Tête d'Or » de Paul Claudel
Author(s): VAN DEN HEEDE, Ph.
Journal: Revue Théologique de Louvain
Volume: 31 Issue: 3 Date: 2000
Pages: 362-393
DOI: 10.2143/RTL.31.3.2017516

Abstract :
Si l'on retient surtout de l'œuvre de Claudel une certaine conception de l'espérance, de la joie et du triomphe religieux, on oublie, par contre, assez souvent qu'il y a chez cet écrivain toute une réflexion concernant le mystère et le problème du mal. C'est pourquoi, afin de mettre en relief cet aspect, l'A. a choisi de comparer la première œuvre de Claudel, Tête d'or (écrite peu avant sa conversion définitive et marquée d'un combat spirituel âpre), avec le livre de Job. Il suit ainsi pas à pas la structure du livre biblique pour mieux dégager ensuite l'importance des thèmes jobiens dans la pièce de Claudel. Plus largement encore, cet article vise à montrer combien l'auteur, dans la rédaction de Tête d'or, s'est imprégné d'un certain ton biblique, particulièrement représenté par l'Ecclésiaste.


---


In general the aspects usually thought of in connection with Claudel's writings are that of a certain understanding of hope, joy and religious victory. However one aspect of this author which is often forgotten is that of a reflection on the mystery and the problem of evil. This is why the author of this article has decided to compare Claudel's first work, Tête d'or (written a little before his final conversion and marked by a bitter spiritual struggle) with the book of Job. He follows the structure of the Biblical book in order to bring out more clearly the Joban themes in Claudel's play. Further still, this article tries to show how much the author, in the writing of Tête d'or, was inspired by a certain Biblical style, in particular that of Ecclesiastes.


Download article