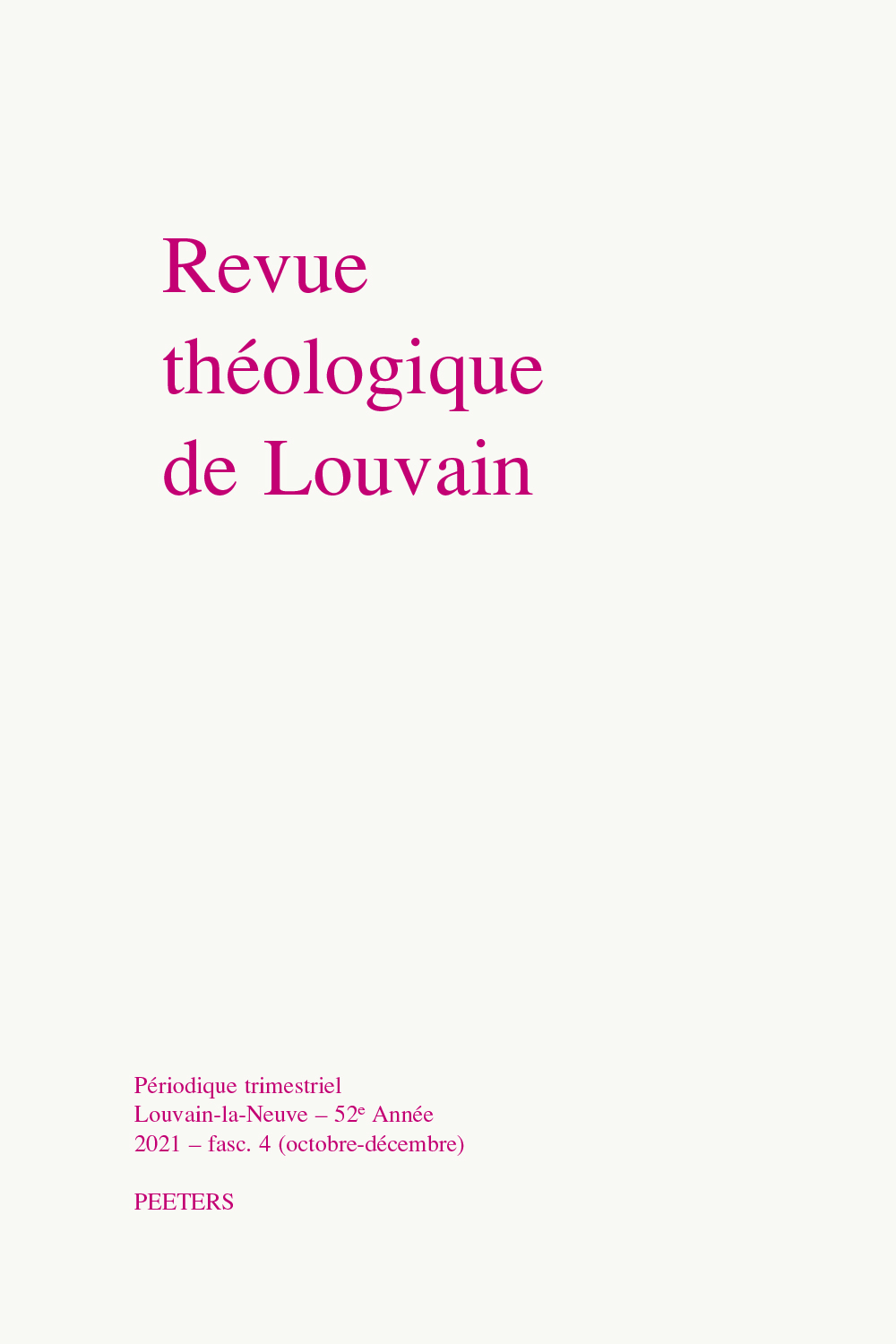 Document Details :

Title: Le christianisme comme monothéisme relatif
Subtitle: Nouvelles réflexions sur le « Etsi Deus non daretur »
Author(s): GESCHÉ, A.
Journal: Revue Théologique de Louvain
Volume: 33 Issue: 4 Date: 2002
Pages: 473-496
DOI: 10.2143/RTL.33.4.2017477

Abstract :
Dans un premier temps, l'auteur cherche à établir que la confession chrétienne de Dieu implique, sous peine de ne pas être, la confession simultanée de l'homme. Dans un second temps, plus délicat à manier, que la notion même de Dieu implique en elle une relation à l'homme. C'est pourquoi l'A. pense pouvoir parler d'un monothéisme "relatif", par opposition à un monothéisme "absolu". L'homme est la finitude de Dieu, son heureuse finitude, celle qui lui permet d'être Dieu, c'est-à-dire un "Dieu-de", et non pas une Divinité.


---


The author first of all attempts to establish that the Christian confession of God must simultaneously imply confession of mankind and that without this it simply ceases to exist. Secondly, and more difficult to handle, is the assertion that the very idea of God implies relationship with mankind. Hence the author believes that he can speak of "relative" monotheism as opposed to "absolute" monotheism. Mankind is the finiteness of God, his fortunate finiteness which allows him to be God, that is to say a "God-of" and not a Divinity.


Download article