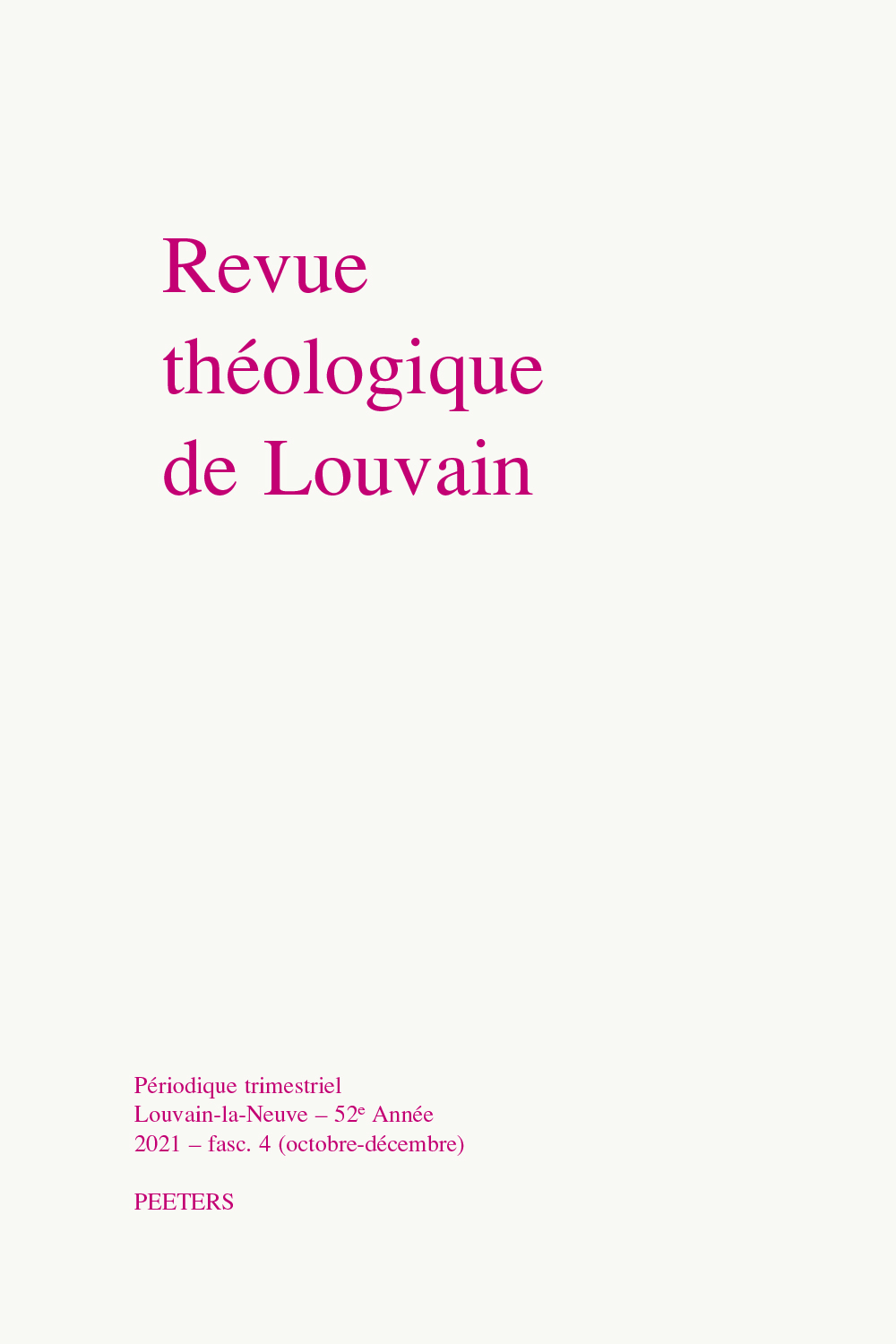 Document Details :

Title: La Septante, témoin de la plus ancienne forme conservée de l'histoire de Salomon
Subtitle: I Rois (III Règnes) 2–14
Author(s): BOGAERT, P.-M.
Journal: Revue Théologique de Louvain
Volume: 34 Issue: 2 Date: 2003
Pages: 212-217
DOI: 10.2143/RTL.34.2.2017472

Abstract :
Présentation de l'ouvrage de A. Schenker, Septante et texte massorétique dans l'histoire la plus ancienne du texte de 1 Rois 2–14. Celui-ci montre avec beaucoup de précision que le texte massorétique de l'histoire du règne de Salomon est une réécriture du modèle hébreu de la Septante peu unifié narrativement. La relecture harmonisante se situe entre 250 et 130 av. J.-C. ; elle tient son modèle pour une autorité scripturaire. – Pour le recenseur, la thèse est démontrée. Les doublets et incohérences de la Septante et de son modèle hébreu supposent une histoire rédactionnelle post-exilique. Les motivations du texte massorétique de 1 Rois pourraient se retrouver dans les Chroniques (mariage avec la fille de Pharaon).


---


This is a presentation of A. Schenker's book, Septante et texte massorétique dans l'histoire la plus ancienne du texte de 1 Rois 2–14. Schenker shows with great precision that the Massoretic text of the story of Solomon's reign is a rewriting of the Hebrew model of the Septuagint which is not very unified from a narrative point of view. The harmonising rereading is to be situated between 250 and 130 BCE.; it considers its model to be scriptural authority. For the reviewer, the hypothesis has been clearly demonstrated. The doublets and incoherencies of the Septuagint and its Hebrew model suppose post-exilic redactional activity. The motivations of the Massoretic text of 1 Kings are perhaps to be found in Chronicles (marriage with Pharaoh's daughter).


Download article