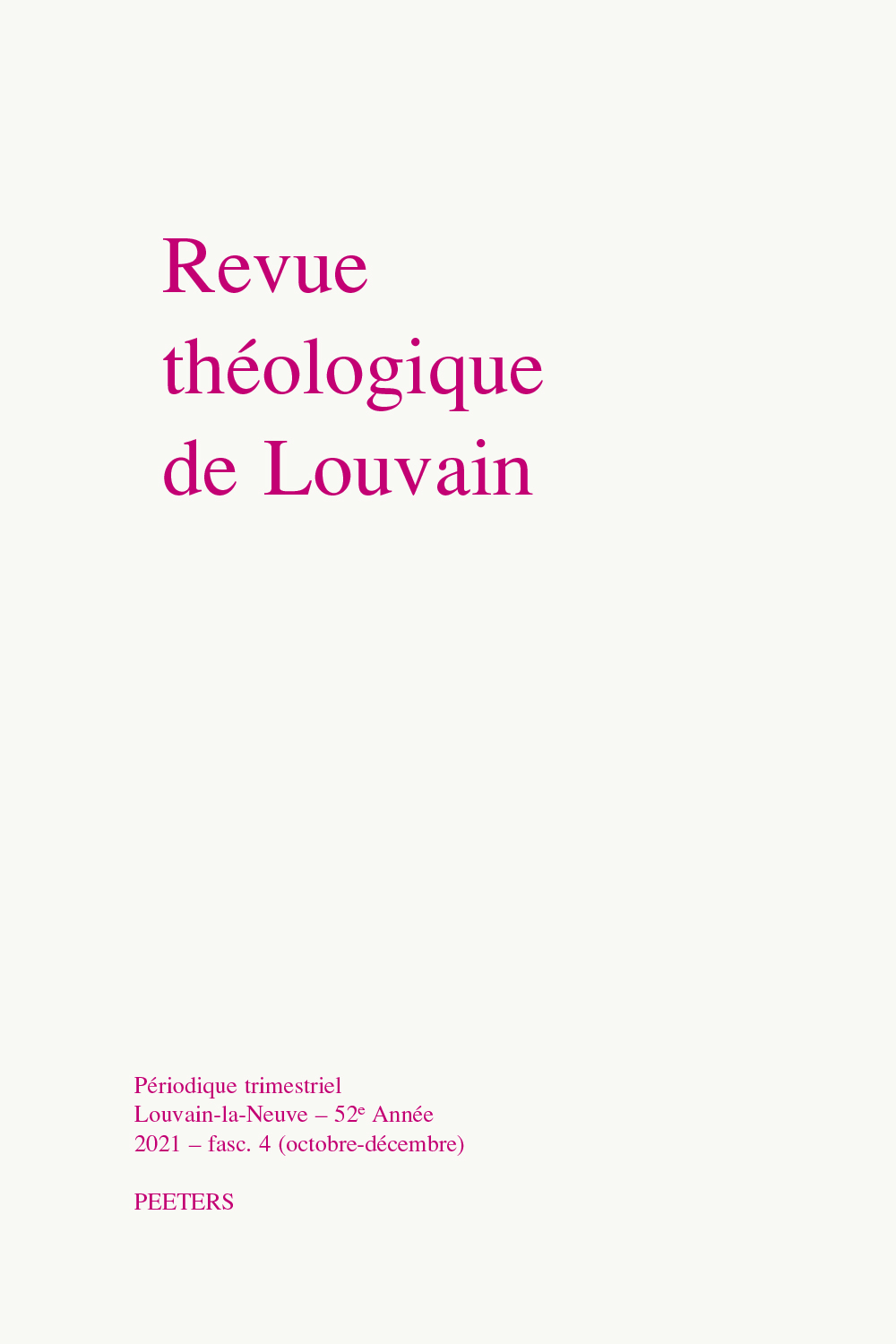 Document Details :

Title: Quelques déplacements récents dans la pratique des théologies contextuelles
Subtitle: L'inculturation comme orthopraxis chrétienne et l'inventivité
Author(s): SANTEDI, L.
Journal: Revue Théologique de Louvain
Volume: 34 Issue: 2 Date: 2003
Pages: 155-186
DOI: 10.2143/RTL.34.2.2017470

Abstract :
Le point de départ des théologies contextuelles se situe dans la réalité vécue (la communauté et son expérience) et les problèmes qu'elle pose en vue d'élaborer une réflexion de foi. L'article situe d'abord les théologies contextuelles dans le champ du travail herméneutique; il dégage ensuite leur démarche propre à travers un triple mouvement : contextualisation – décontextualisation - recontextualisation. Il évoque en finale deux chantiers qui appellent quelques déplacements dans l'écriture de ces théologies: l'inculturation comme orthopraxis et l'inventivité. C'est le service de la vie qui est au cœur des théologies contextuelles et justifie ces déplacements récents.


---


The starting-point of contextual theologies resides in the reality of a concrete situation and in the problems posed by it with a view to a reflection on faith. This article examines a few of the shifts which have become necessary today in the practice of these theologies. The author first of all situates contextual theologies within the field of hermeneutics. He then brings out their characteristic undertaking through a three-fold movement: contextualisation – decontextualisation – recontextualisation. He ends by opening up two areas of research which imply some shifts in the writing of these theologies: enculturation as orthopraxis and creativity. He shows that it is the service to life which is at the heart of contextual theology and which justifies these recent shifts.


Download article