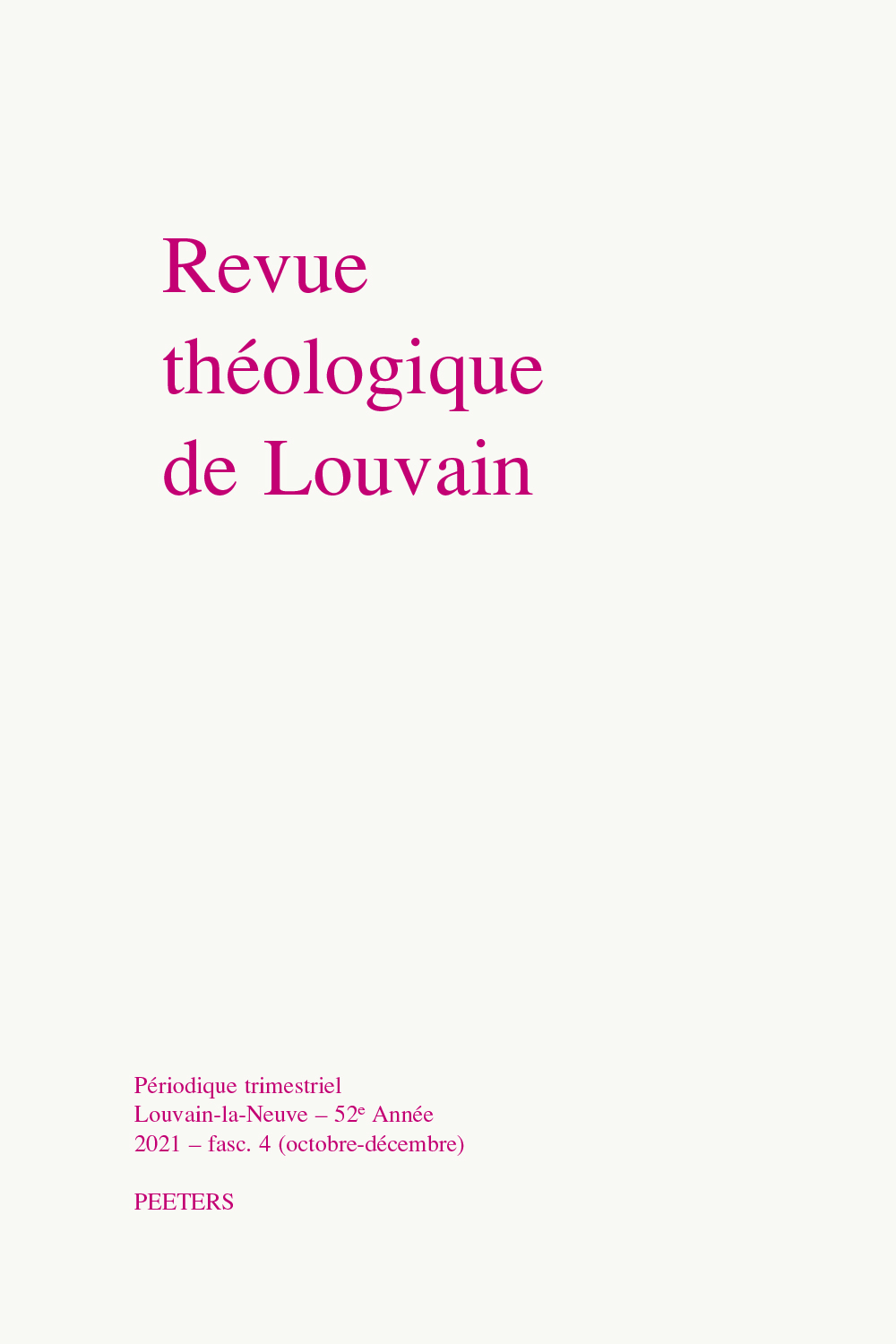 Document Details :

Title: Démographie et morale
Subtitle: L'enseignement des Conférences épiscopales (1950-2000)
Author(s): MIKA MFITZSCHE, R.
Journal: Revue Théologique de Louvain
Volume: 35 Issue: 1 Date: 2004
Pages: 22-53
DOI: 10.2143/RTL.35.1.2017457

Abstract :
En partant principalement du recueil de R. Sugranyes de Franch (éd.), Économie et développement. Répertoire des documents épiscopaux des cinq continents (1891-1991), Fribourg (Suisse), 1997, l'auteur analyse quelques déclarations des Conférences épiscopales en matière démographique (1950-2000). Privilégiant l'approche systémique des problèmes, les évêques refusent toute analyse causale simpliste, amenant à modifier un seul facteur, indépendamment des autres, à savoir la fécondité. Réfléchissant à partir de la création de l'homme, créé à l'image et à la ressemblance de Dieu, et à partir de la théologie de l'incarnation, toutes deux inspiratrices d'une éthique de responsabilité (solidarité et dignité de la personne humaine), ils réprouvent les moyens qui portent atteinte au droit à la vie, à l'intégrité corporelle, à la responsabilité individuelle en matière de parenté responsable et à la dignité humaine en tant que « fin en soi ». Mais l'unanimité des conférences épiscopales se fissure à propos des méthodes contraceptives modernes, ce qui amène l'auteur à faire quelques propositions pour sortir de l'impasse.


---


The author analyses some declarations of the Episcopal Conferences concerning demography (1995-2000) using as his basis the collection edited by R. Sugranyes de Franch, Économie et développement. Répertoire des documents épiscopaux des cinq continents (1891-1991). Favouring a systemic approach, the bishops refuse any simplistic analysis of causality which would modify one single factor independently of the others, that is to say fertility. Taking as their starting point the creation of man in the image and likeness of God and on the basis of the theology of the incarnation, both of which inspire ethics of responsibility (solidarity and dignity of the human person), they disapprove of the means which are harmful to the right to life, to human dignity as ends unto themselves. However the unanimity of the Episcopal Conferences breaks down over the modern methods of contraception and this brings the author to suggest some proposals in order to get out of the deadlock.


Download article