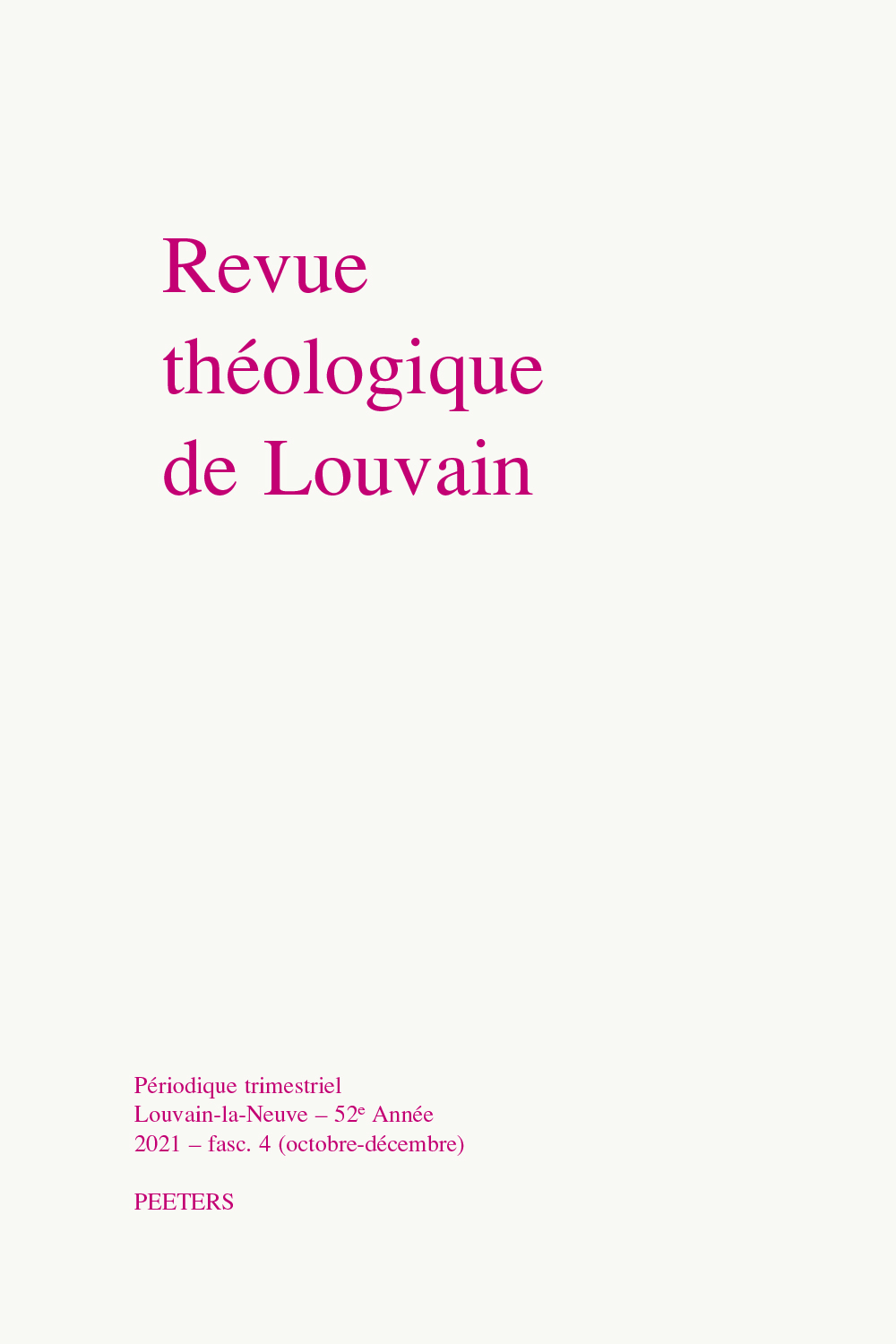 Document Details :

Title: Quelle médecine pour demain?
Subtitle: À propos d'un livre récent
Author(s): WATTIAUX, H.
Journal: Revue Théologique de Louvain
Volume: 35 Issue: 4 Date: 2004
Pages: 518-526
DOI: 10.2143/RTL.35.4.2017447

Abstract :
La médecine contemporaine bénéficie d'une prodigieuse efficacité technique. Pourtant, paradoxalement, les griefs à son encontre lui dessinent fréquemment le profil d'une accusée : l'objectivité, la rationalité de la science médicale ne font pas bon ménage avec la parole du malade. Dans la consultation médicale, plus exactement dans le contrat qui unit l'usager à un prestataire de soins, n'y a-t-il que des droits pour le premier et des obligations pour le second ? Droit d'avoir les enfants que l'on veut et devoir de proposer le dernier équipement technique ? Un « testament de vie » (living will) est-il contraignant pour les soignants ? La médecine doit-elle accéder à toutes les demandes et s'occuper du bonheur ? L'article discute l'enjeu de ces interrogations. Celui-ci est peut-être lié à une question de sens, c'est-à-dire d'interaction entre la signification de la pratique médicale, la direction que celle-ci veut, peut ou doit prendre, et sa perception dans les représentations mentales.


---


Contemporary medicine has at its disposal extraordinary technical efficiency. Paradoxically however, the criticisms levelled at it often give it the image ositting in the dock: the objectivity, the rationality of medical science do not seem to mix well with the patient's word. In medical consultation, and more precisely in the contract which binds the user to the dispenser of care, are there only rights for the former and obligations for the latter? The right to have the children one wishes and the obligation to propose the latest technical equipment? Does a "living will" have a binding force on those dispensing care? Does medicine have to meet all requests and take care of happiness? This article examines what is at stake in these questions. This is perhaps linked to a question of meaning, that is to say the interaction between the meaning of medical practice, the direction it can, wishes to or has to take, and the way it is perceived in mental representations.


Download article