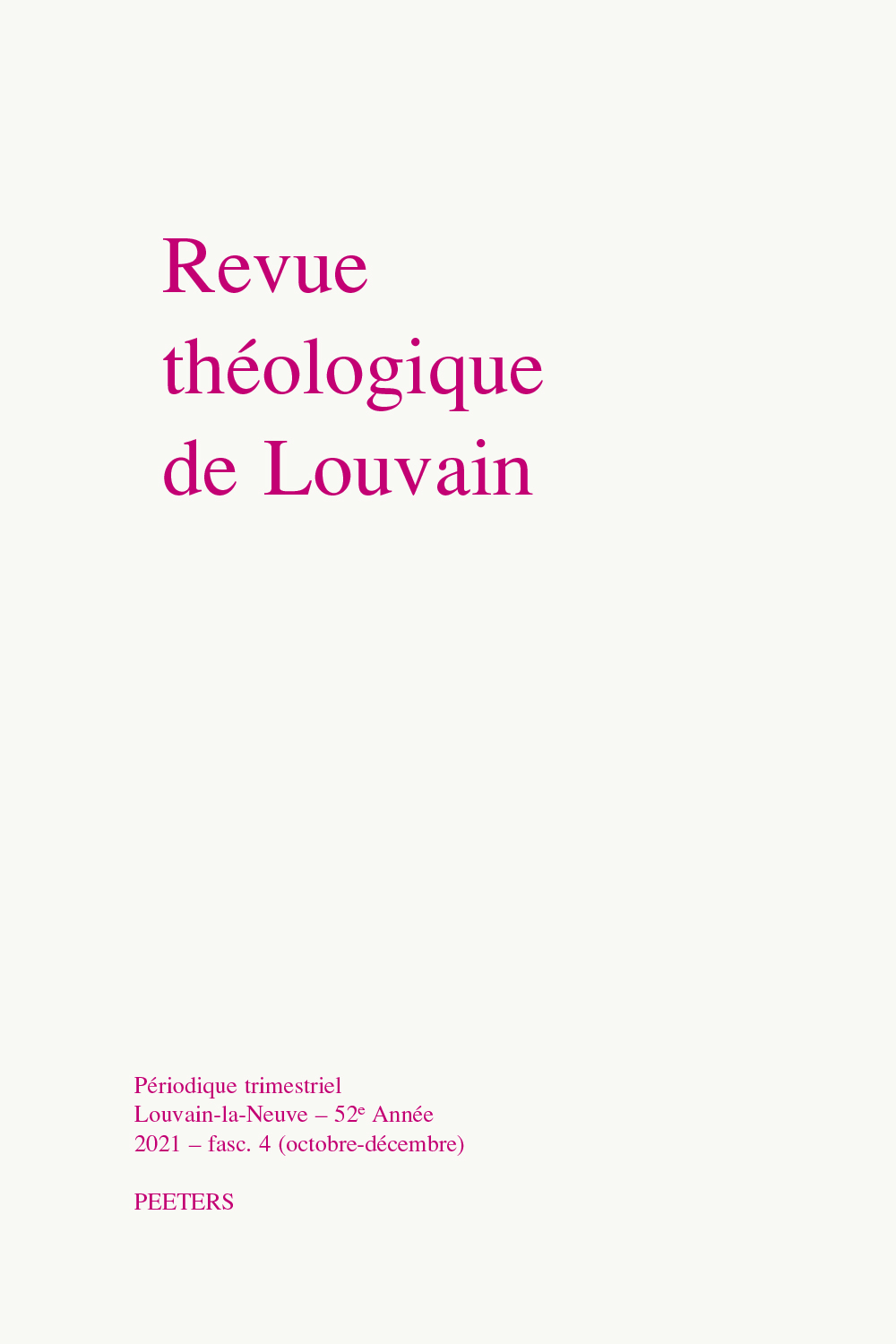 Document Details :

Title: Interreligieuse, dialogale, confessionnelle
Subtitle: La théologie comparative de Fr. X. Clooney
Author(s): SCHEUER, J.
Journal: Revue Théologique de Louvain
Volume: 36 Issue: 1 Date: 2005
Pages: 42-71
DOI: 10.2143/RTL.36.1.2017441

Abstract :
Indianiste de formation et théologien, Francis X. Clooney est l'auteur d'ouvrages sur divers courants hindous de pensée et de spiritualité. Attentif aux procédés de lecture, d'interprétation et d'écriture à l'œuvre dans le monde indien, il s'interroge en outre sur sa propre pratique. Par delà l'étude historique et critique des textes, prend corps, livre après livre, le projet d'une « théologie comparative » : c'est en croyant et en théologien que chacun (chrétien, hindou…) est invité à traverser les textes de l'autre et à se laisser travailler par eux, tout en revenant aux ressources et aux interrogations de sa propre tradition. « Dès que la comparaison est instituée comme exercice proprement théologique – ni pré-théologique ni se substituant à la théologie –, la théologie entière s'en trouve affectée ».


---


A professional indologist and a theologian, Francis X. Clooney authored books on various Hindu schools of thought and spirituality. While studying their ways of reading, interpreting and writing, he carefully reflects on his own practice. Beyond the historical and critical analysis of Hindu texts, he advocates the development of a « comparative theology ». Reading « back and forth », the believer, whether Hindu, Christian or…, is invited to the art of « seeing through texts » and « doing theology after » them, while coming back to the resources of one's own tradition. « Once we constitute comparison as a proper theological exercise – neither pretheological nor a substitute for theology – then all of theology is affected ».


Download article