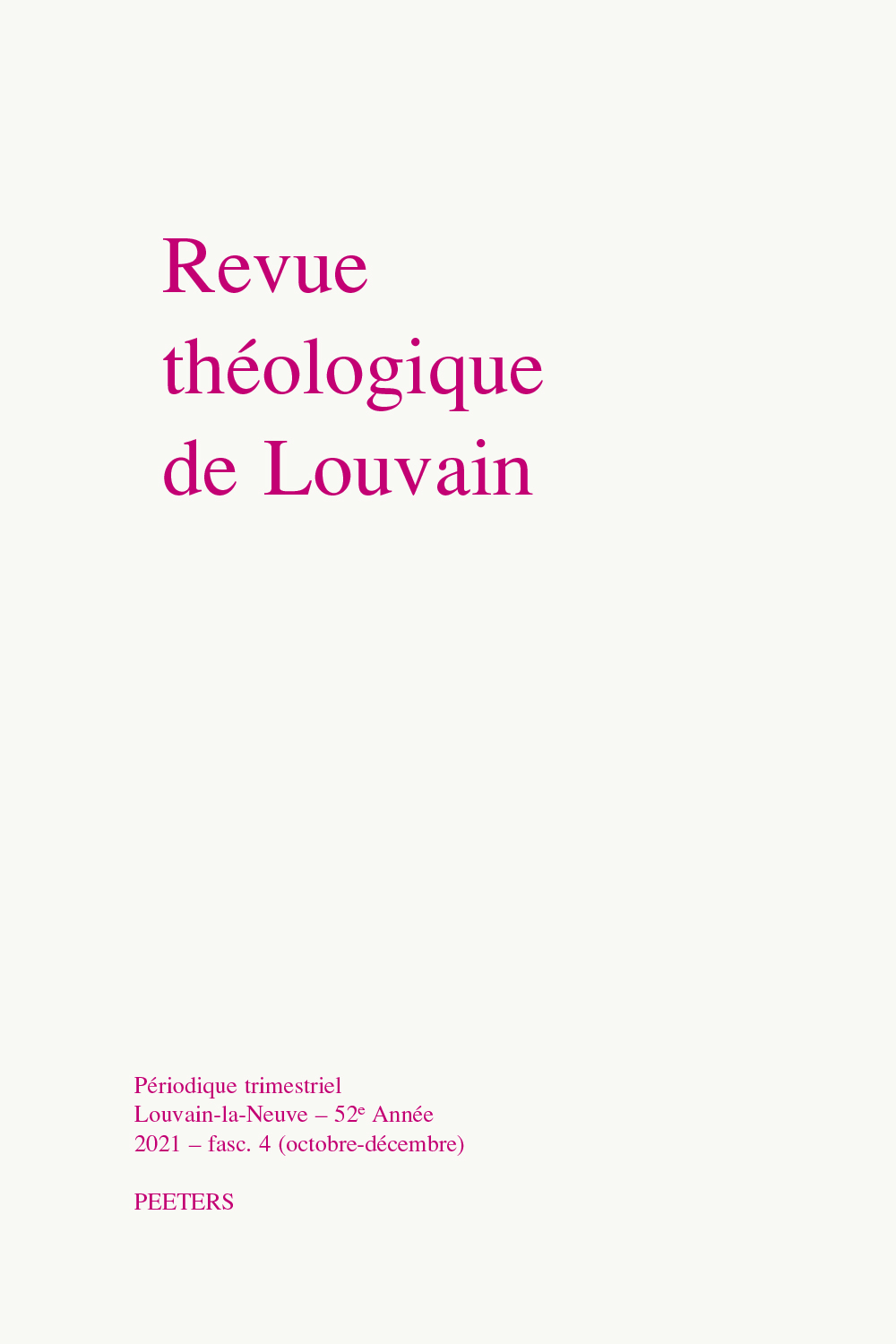 Document Details :

Title: Les dimensions complexes d'une rencontre
Subtitle: Europe et islam
Author(s): DASSETTO, F.
Journal: Revue Théologique de Louvain
Volume: 36 Issue: 2 Date: 2005
Pages: 201-220
DOI: 10.2143/RTL.36.2.2017436

Abstract :
L'immigration de populations d'origine musulmane en Europe, à partir des années 1960, a ouvert un chapitre inédit des relations entre l'Europe et l'islam. En effet, une partie de ces populations a renoué avec son identité religieuse et s'est dotée d'une infrastructure d'organisations et de mosquées. Cela s'est fait parallèlement au processus de réveil de l'islam qui concerne l'ensemble du monde musulman. On mesure l'ampleur des enjeux liés à cette présence. Les musulmans exigent bien plus que des appels au dialogue ou aux relations interculturelles. Et on ne peut pas postuler de leur part une simple assimilation à l'Occident. Apparaît l'urgence de mettre en place des lieux de débat et d'approfondissement d'idées où les interpellations réciproques, sur un pied d'égalité, entre non-musulmans et musulmans puissent s'argumenter. Les thèmes de ces débats prévisibles peuvent aller de la vision du religieux et de ses fondements à la place du religieux dans les sociétés et à ses rapports avec l'espace public, en passant par le rapport aux pluralismes des visions du monde.


---


The immigration of populations of Muslim origin, from the 1960's on, has opened a new chapter in the relationship between Europe and Islam. Part of these populations has tied up again with its religious identity and has provided itself with an infrastructure of organisations and mosques. This has taken place in parallel with the process of awakening of Islam which concerns the whole of the Muslim world. Muslims demand much more than calls for dialogue and intercultural relations. Nor can one expect from them a simple assimilation to the West. There appears an urgent need to create places of debate and deeper understanding of ideas where mutual questioning, on equal footing, between Muslims and non-Muslims can be aired. The themes of the foreseeable debates include the understanding of religion and its foundations, the place of religion in societies and its relations to the public spheres, the ways of dealing with a plurality of world views.


Download article